SPEAKERS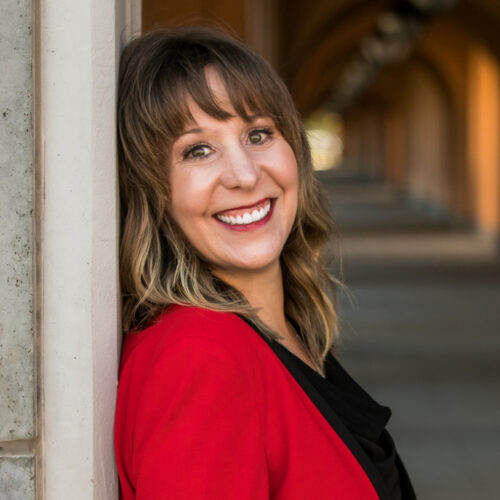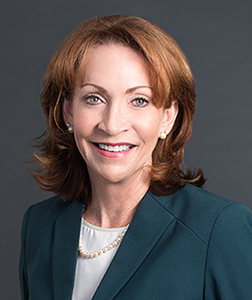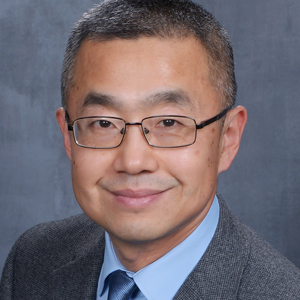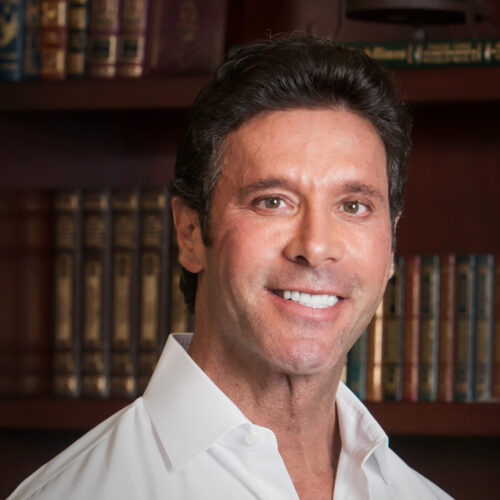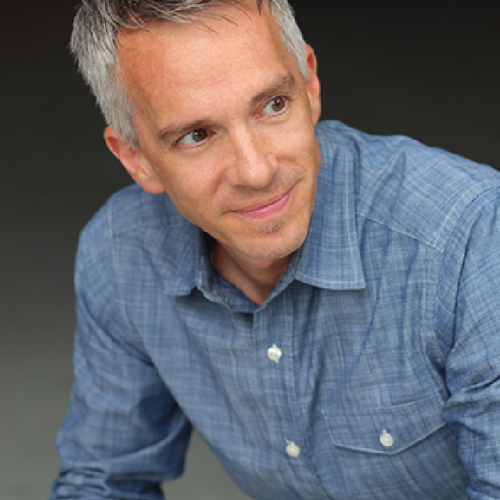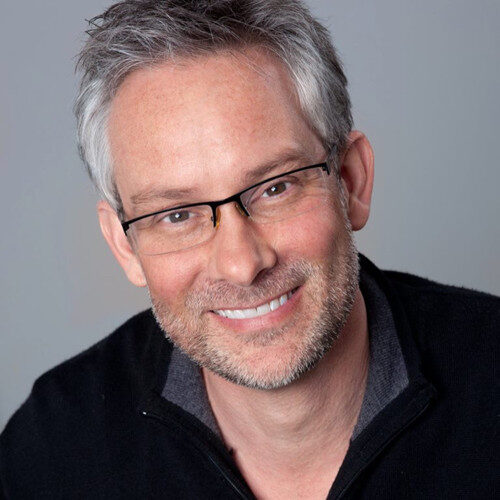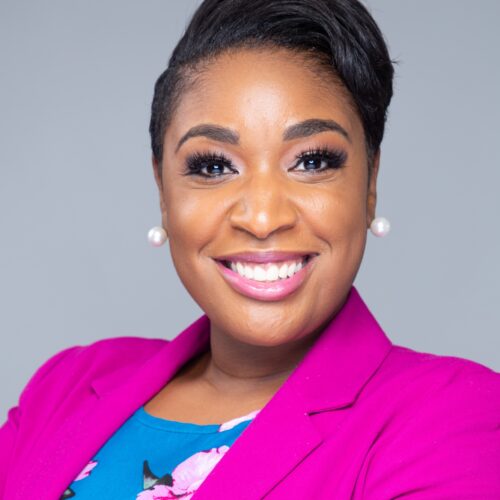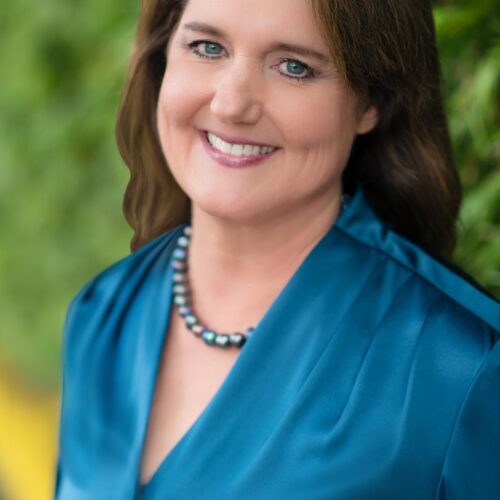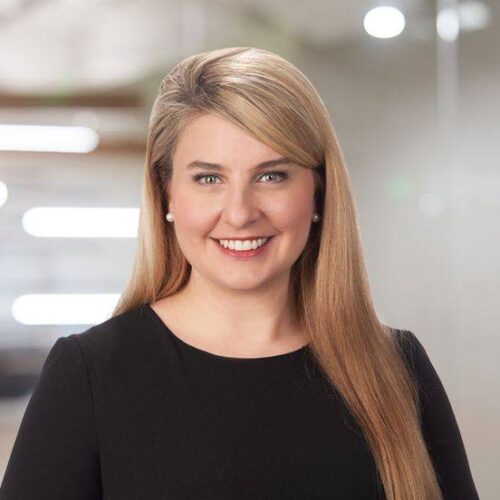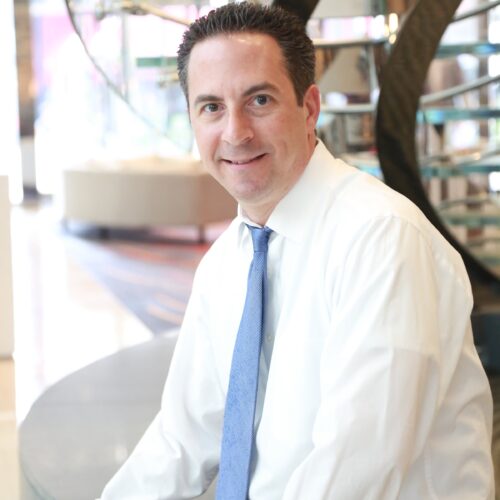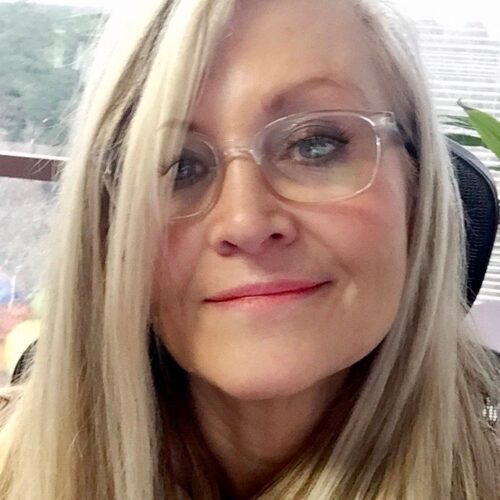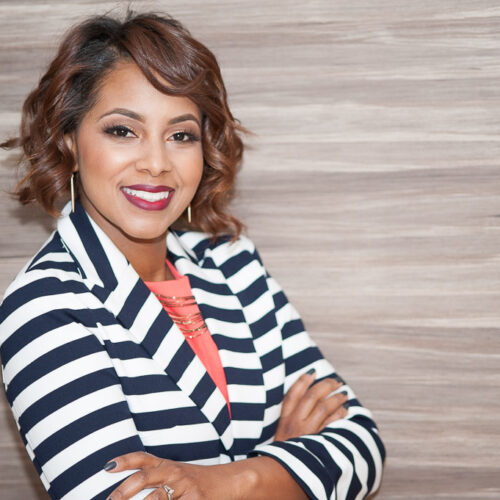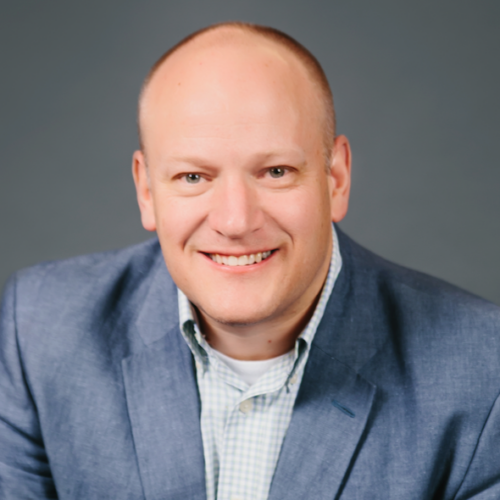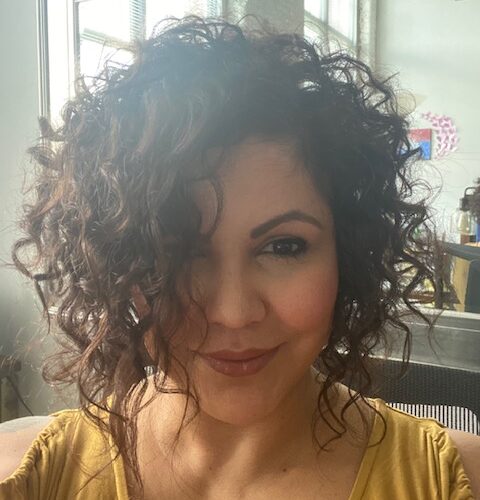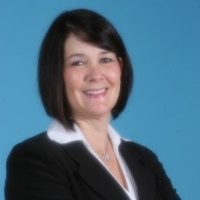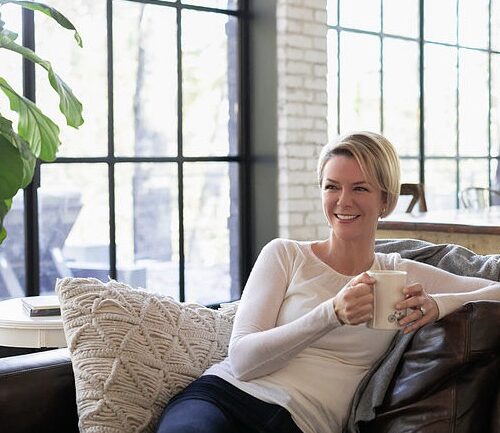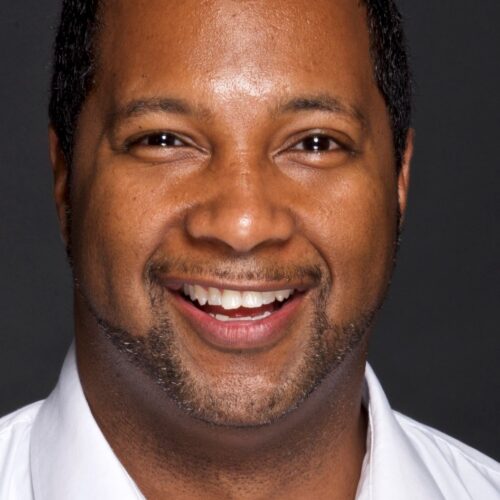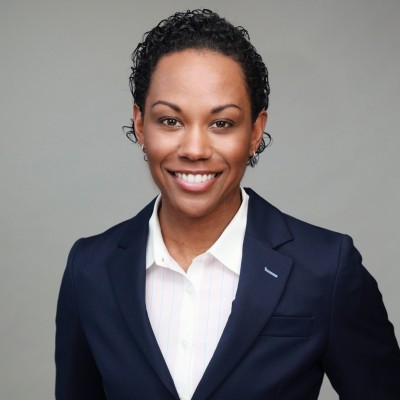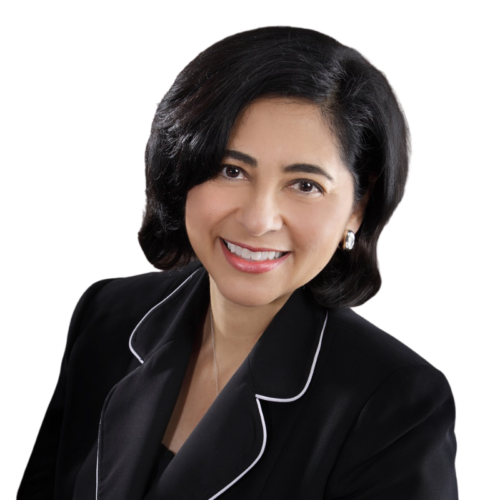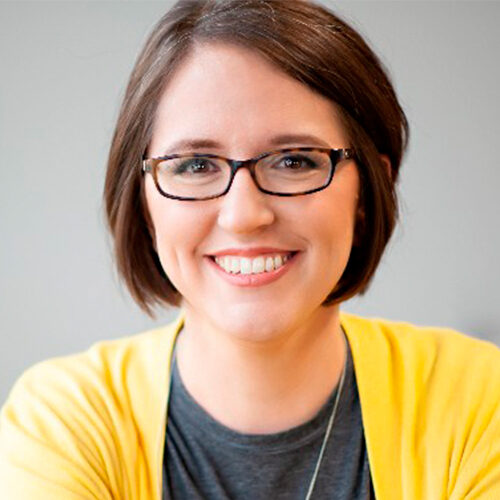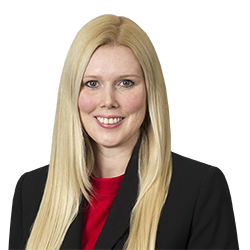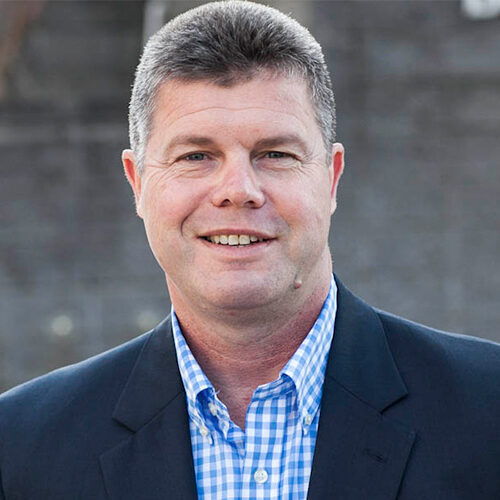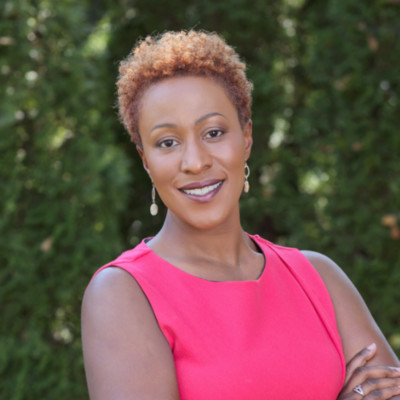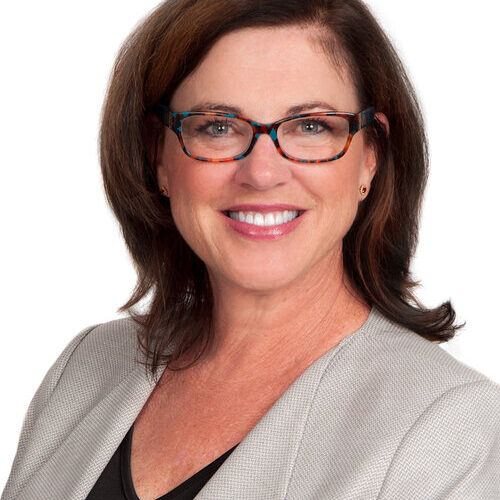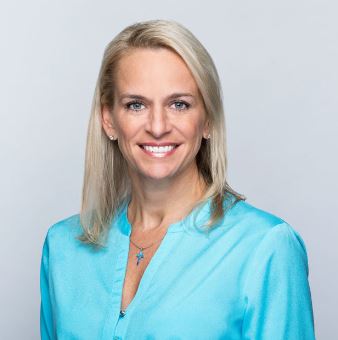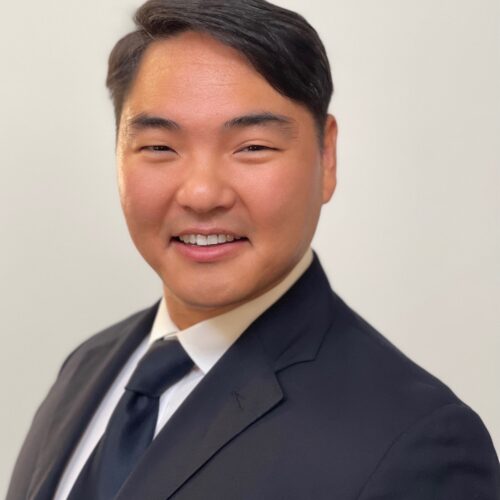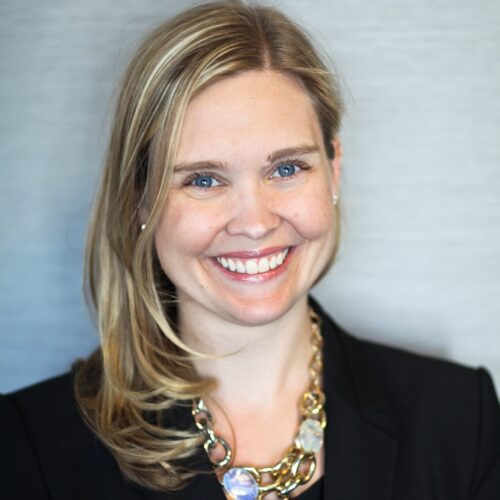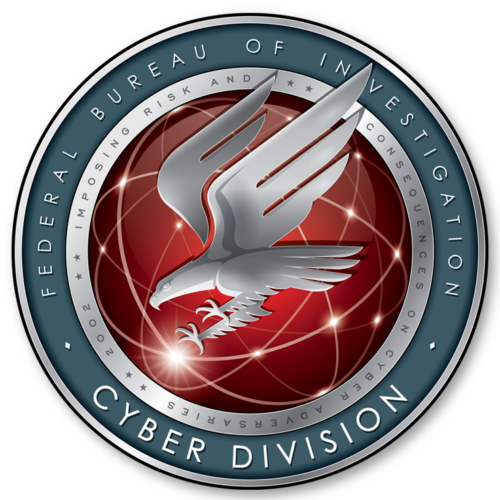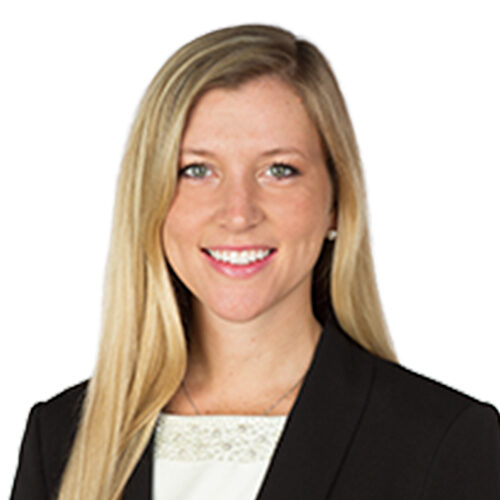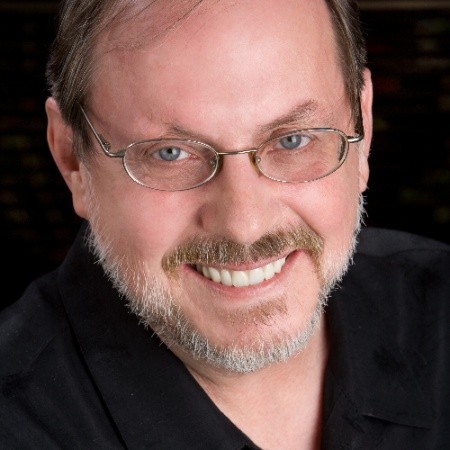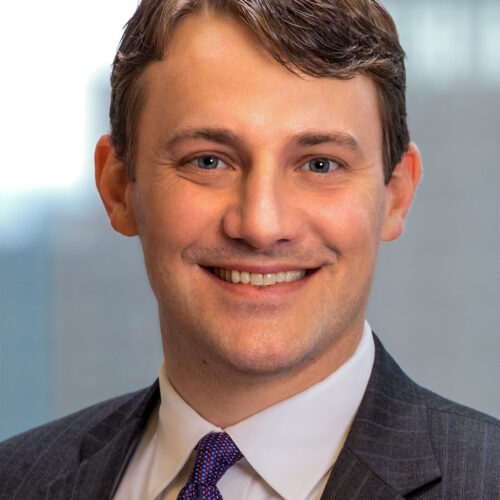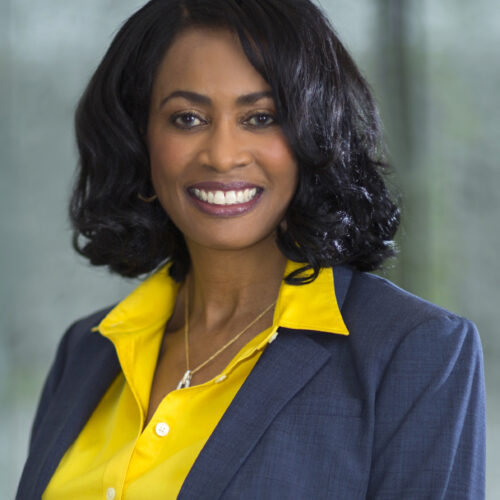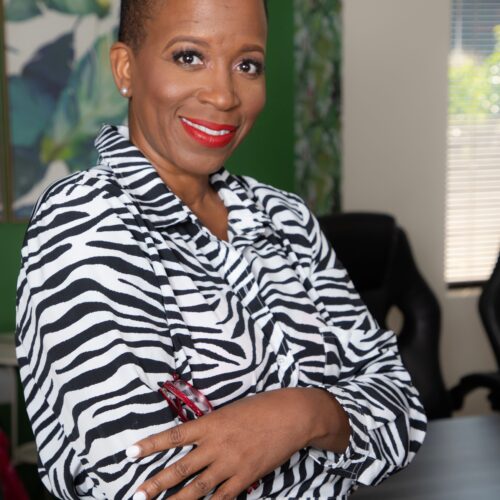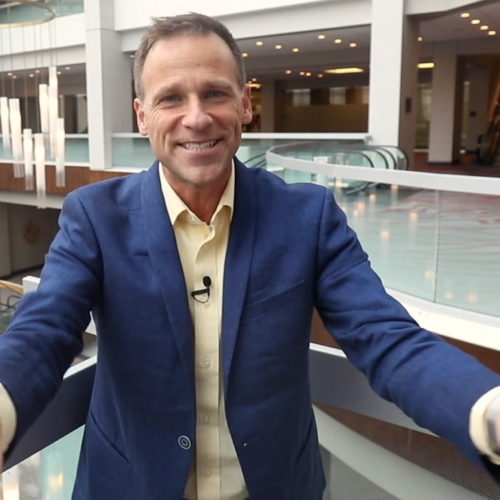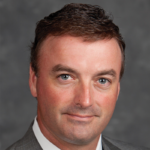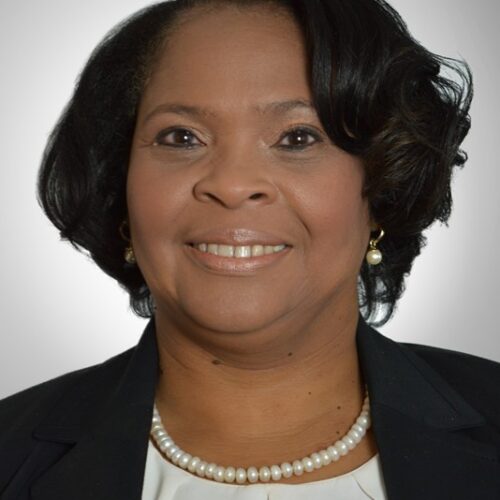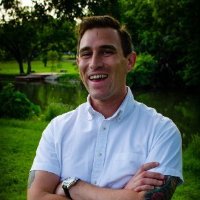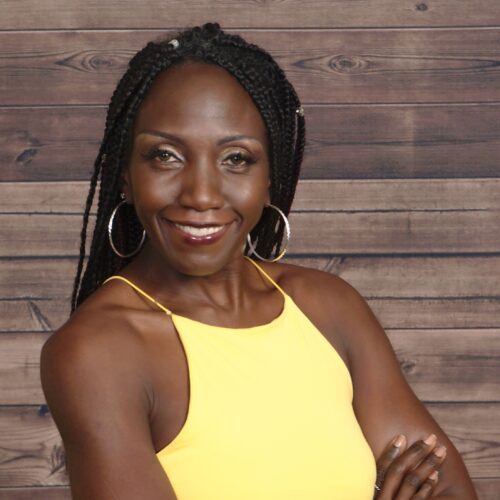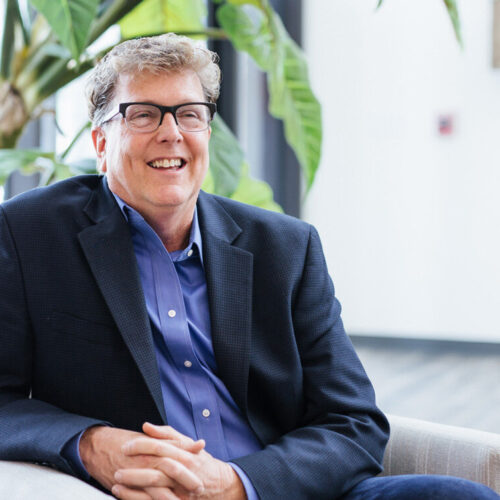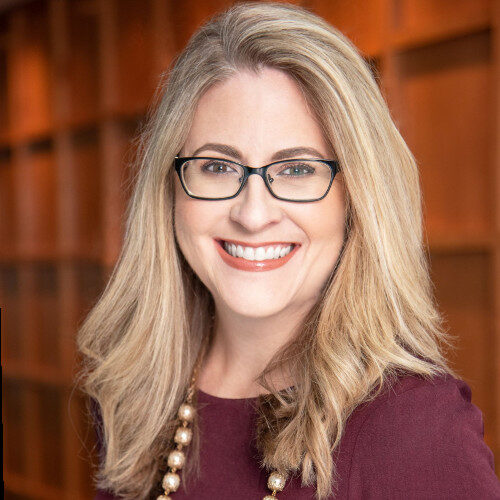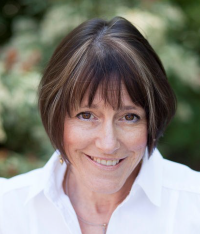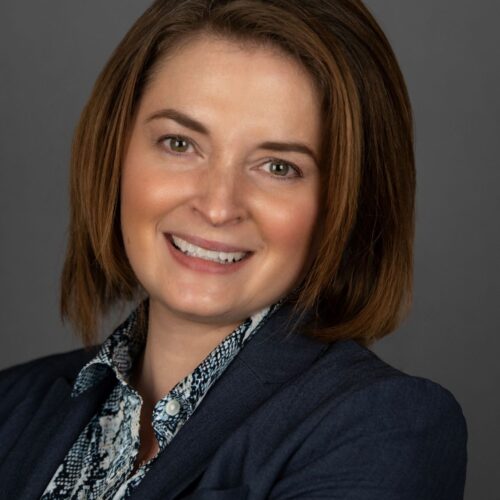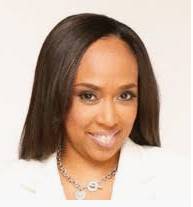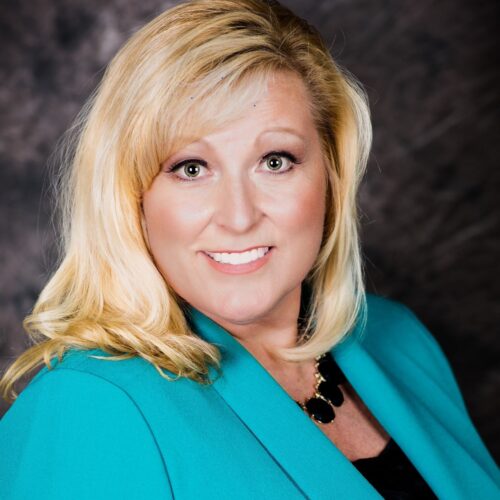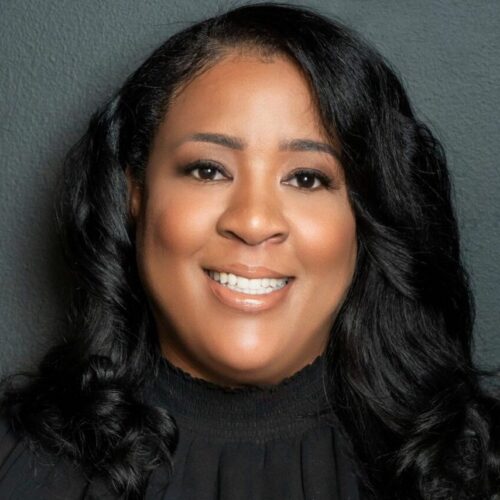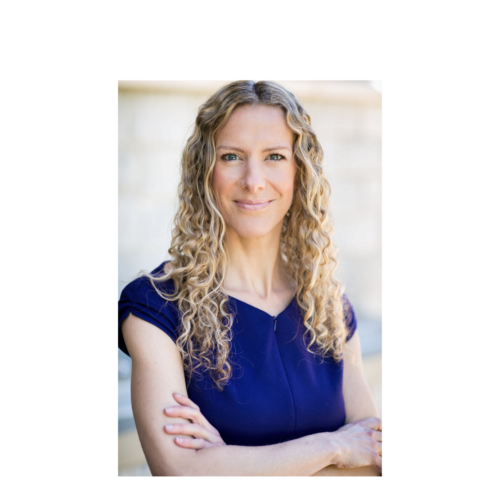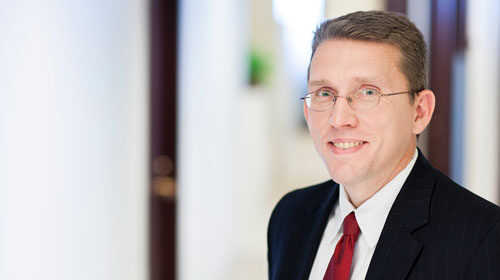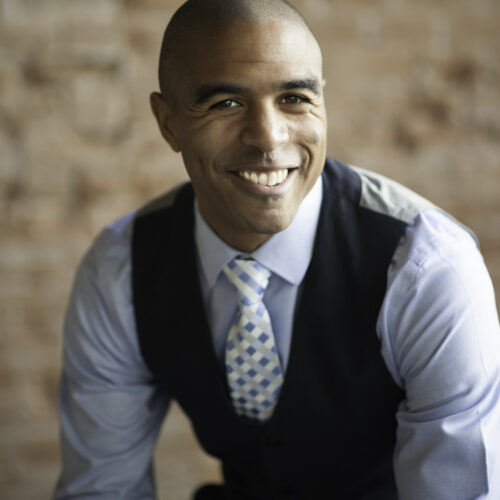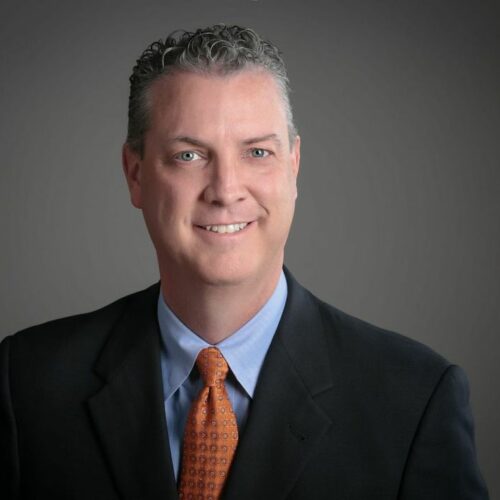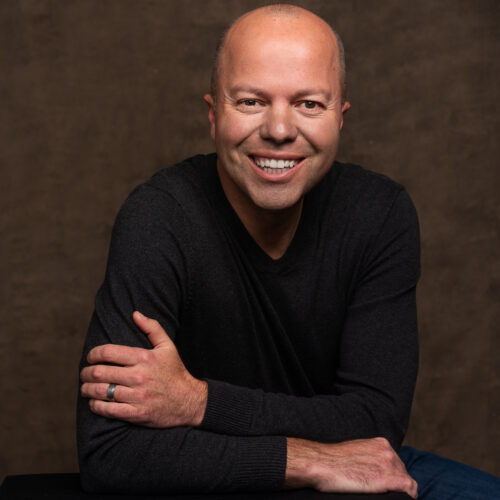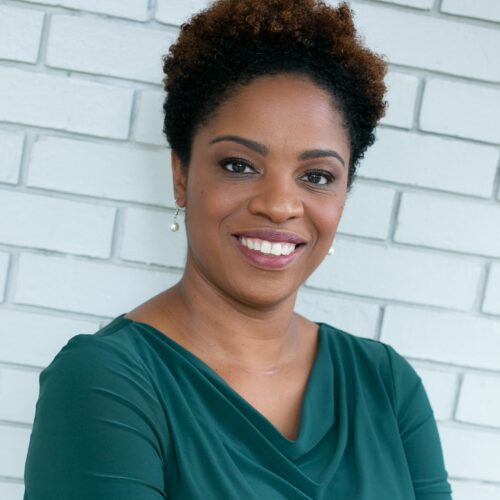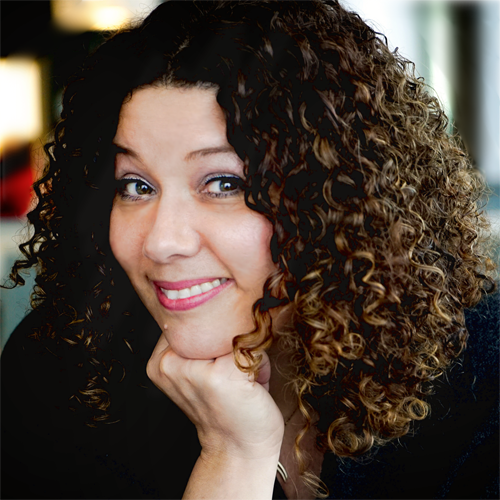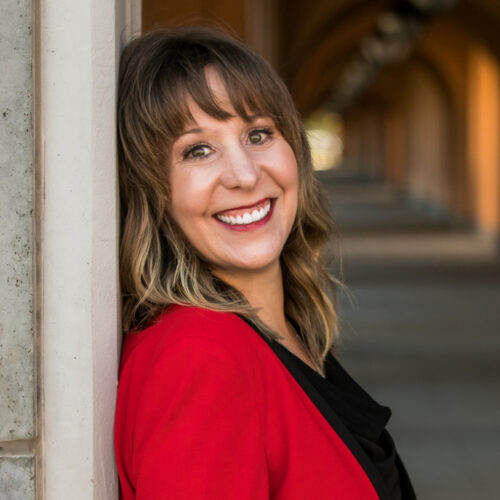 Civility Partners
Catherine Mattice Zundel, MA, SPHR, SHRM-SCP
CEO & Founder, Civility Partners
The founder of Civility Partners, Catherine Mattice Zundel, MA, SPHR, SHRM-SCP, is a Strategic HR Consultant who assists organizations in building positive cultures through HR practices. Catherine is a widely recognized thought-leader, and she is passionate about employers' responsibility to create the opportunity and environment for employees to thrive – it shows in her sheer number of conferences and publications. 
She has appeared on/in NPR, CNN, USA Today, Time.com and more as an expert, she has published articles in a wide variety of venues, and was a regular contributor to Forbes.com. Catherine's award-winning first book, BACK OFF! Your Kick-Ass Guide to Ending Bullying at Work, was hailed by international leadership-guru, Ken Blanchard, as, "the most comprehensive and valuable handbook on the topic." She's since written two more books, and is a LinkedIn Learning course author.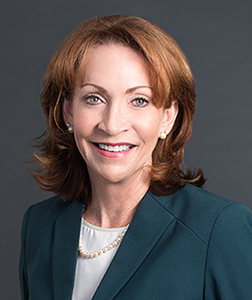 Dimensions Leadership Group
Shirley Wulf
Dimensions Leadership Group
Shirley is a leadership and team development consultant, facilitator, speaker and executive coach. Her insightful and engaging approach inspires her diverse clientele to develop the mindset and communication & behavioral skills required to achieve organizational excellence in a constantly changing world. Integrating 25 years of experience in developing and leading successful teams with Roche Pharmaceuticals, a global Fortune 500 company with a decade of consulting and coaching and her passion as a life-long learner, Shirley delivers proven, practical methods to enhance business results. Her unique ability to help individuals develop greater empathy and increased agility while creating more inclusive cultures and stronger work relationships, ensure measurable improvement in individual, team and organizational performance.
In addition to holding a degree in business, Shirley is a graduate from the Institute for Professional Excellence in Coaching (iPEC), holds advanced coaching credentials through the International Coach Federation (ICF), is a registered corporate coach through the World Association of Business Coaches (WABC) and has trained with The Center for Executive Coaching and with Shirzad Chamine in Positive Intelligence®. She is also accredited in all DiSC® Profile Assessments, including Agile EQ™ and Productive Conflict, The Five Behaviors of a Cohesive Team ™, 360 Feedback Tools, PXT Select® Assessments, and Profiles International Assessments. Additionally, Shirley holds certifications in Emotional & Social Intelligence (HayGroup), Conversational Intelligence® (Judith Glaser), and the Influential Leader Program.
Shirley is actively involved in her community and philanthropy where she has held various leadership and board positions, and she is committed to ending domestic and sexual violence.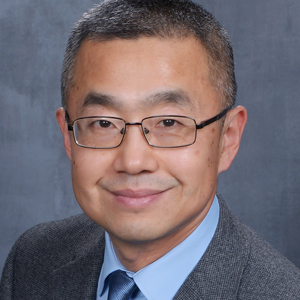 Why The Brain Follows
Terry Wu, PhD.
President, Why The Brain Follows

Dr. Terry Wu received his Ph.D. in Neuroscience from Vanderbilt University. He has a 30-year career in Neuroscience. He has been running his marketing firm for 20 years, giving his clients a strong competitive edge by applying insights from Neuroscience and Psychology.

Since the beginning of the COVID-19 pandemic, Dr. Wu has been studying how to apply Neuroscience to Leadership. He found that leadership development had been focused primarily on teaching leaders how to lead, but not why the brain follows. This weakness was amplified by the pandemic during which leaders scrambled to find ways to lead or someone to follow. Dr. Wu's research on the Neuroscience of Leadership has uncovered many practical and actionable insights that empower leaders with science to make their leadership more predictable and successful.

In May, 2019, Dr. Wu gave a 17-minute TED Talk on Neuromarketing. His talk has been watched by 200,000+ people around the world. His talk has been raising awareness about this new, scientific approach to marketing.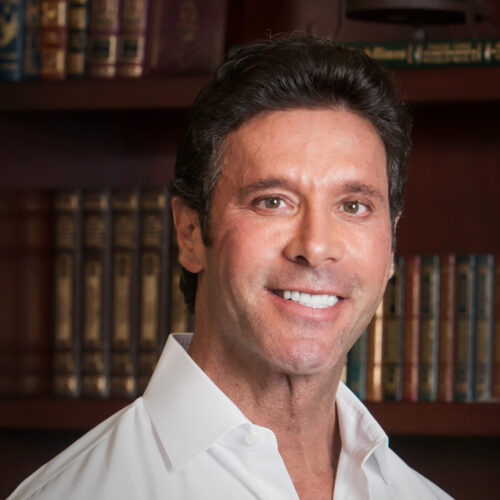 The Wooditch Company
Bill Wooditch
CEO, The Wooditch Company
After spending a year at a dead-end job with a foreclosed future, Bill Wooditch created his renowned "Always Forward" mindset and forged his way from the impoverished backwoods of western Pennsylvania to create a multi-million-dollar company, which he continues to lead today.
He is the author of "Always Forward" and "Fail More," a Wall Street Journal bestseller. The hard-won lessons he shares in his books and keynotes are designed to shorten the distance between where you are now and where you are determined to go in the future.
Bill is a messenger with a track record of credibility who has worked with hundreds of employees in various industries. His energy is infectious, the topics relatable, and their application possible. He is compelled to develop a platform that will provide for the betterment of people who are willing to invest in themselves.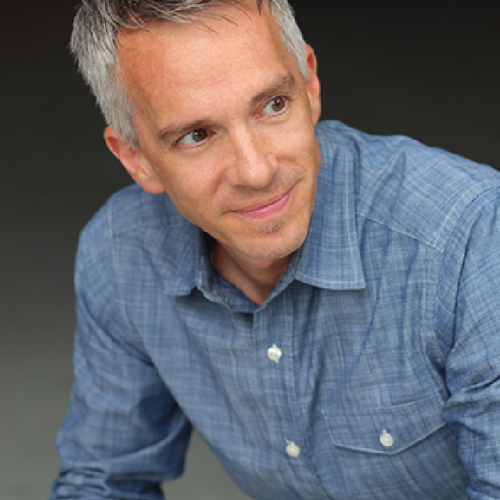 Skot Waldron / GiANT
Skot Waldron
Internal Communication Strategist and GiANT Consultant, Skot Waldron / GiANT
For the past 19 years, Skot Waldron's work for clients such as J.P. Morgan Chase, CDC, Georgia Tech, Royal Caribbean, Sesame Workshop, The Home Depot, and The Coca-Cola Company has included national and international communication programs.
His focus is on helping people and businesses learn how to communicate more effectively. Skot believes all great things begin on the inside. This means the influence you have, your alignment as an organization, and your ability to execute effectively.
In addition to running his own agency, Skot has been teaching brand development at the Miami Ad School in Atlanta. He has also traveled to different cities in the U.S. to conduct communication training and speaks about how the idea of effective communication pertains to us as individuals, teams, families, and businesses.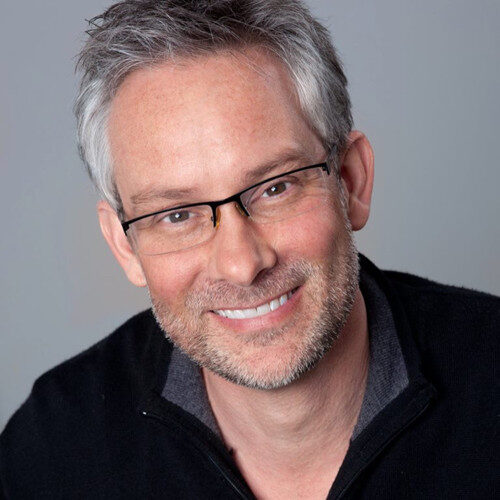 Strategic Future, LLC
Dr. Brian Wade
Founder and CEO, Strategic Future, LLC
Dr. Brian has been involved with generational and cultural mega-trends and meta-narratives since the mid-90's. He has 20+ years of experience in senior leadership positions with a focus on change management, communication and emotional intelligence. He is a passionate leadership futurist and an expert in leadership development. He is the founder of Strategic Future, LLC. He helps organizations understand the times, harness change and design the future of leadership.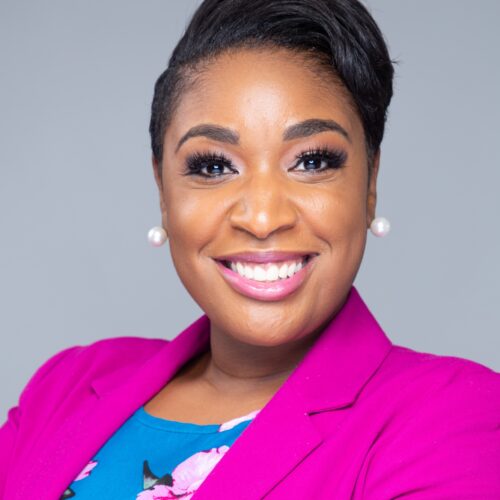 Leadership Institute at Columbus State University
Cedricia Thomas, MS
Instructor/Facilitator for Leadership Development, Leadership Institute at Columbus State University
Cedricia Thomas facilitates leadership development for faculty and staff, outside Leadership Institute clients, and also serves as part-time faculty at Columbus State University. She is a two time graduate of Columbus State University with the following degrees: Master of Science in Organizational Leadership and Bachelor of Arts in Music Performance. She is certified in the Myers-Briggs Type Indicator (MBTI) and Emergenetics.
She previously worked in Student Affairs as a Student Development Specialist for Student Leadership and Special Events. During this time, she advised student leaders and organizations, and spearheaded leadership programs for the student body, including an extended orientation and leadership experience for incoming Freshman, an annual student leadership conference, and student organization trainings and workshops. In addition, she has worked in various facets of higher education, including Fraternity and Sorority Life, Parent Programs, and Admissions. 
Thomas enjoys helping others gain greater self-awareness, become a more productive leader, build stronger teams, and make a significant impact within their organization and community.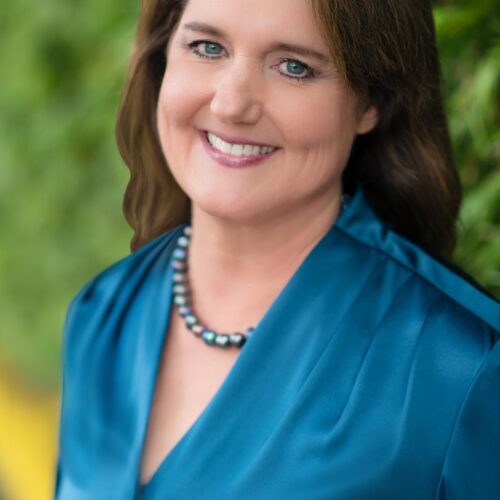 Your Go To Negotiation Expert
Linda Swindling, JD, CSP
Your Go To Negotiation Expert
Negotiation speaker, author and expert Linda Swindling, JD, CSP, empowers leaders to negotiate everything from big deals to workplace drama using proven strategies that drive results without driving others away.
Linda learned firsthand how to negotiate results from her experiences in the courtroom and the boardroom. During her 10 years practicing law, Linda became a partner, had several successes negotiating multimillion-dollar deals, and resolved cases that "couldn't be settled." She also became a respected mediator in the Texas legal community. In addition to earning her law degree, Linda received advanced negotiation training through the Attorney-Mediators Institute, Harvard/MIT's Program on Negotiation, and The University of Houston's A.A. White Dispute Resolution Center. Linda also spent five years with Vistage, the world's largest CEO development organization. During her role as a Chair at Vistage, she advised and mentored CEOs and key executives.
Linda is an engaging keynote speaker who delivers take-home strategies that work in the real work environment. Her material is innovative, based on original research and more than 20 years of experience. You won't hear anecdotal or intangible theories based on books she read. Instead, you get strategies that produce breakthrough outcomes and lasting results. Linda's past clients include Ericsson, Texas Instruments, AstraZeneca, Pepsico, Southwest Airlines, Marriott, MetLife, Four Seasons Hotels and Resorts, KPMG and more.
Linda is the author/co-author of more than 20 books, including her best-selling Ask Outrageously! The Secret to Getting What You Really Want and Stop Complainers and Energy Drainers: How to Negotiate Work Drama to Get More Done. She is a frequent media guest and a TEDx speaker.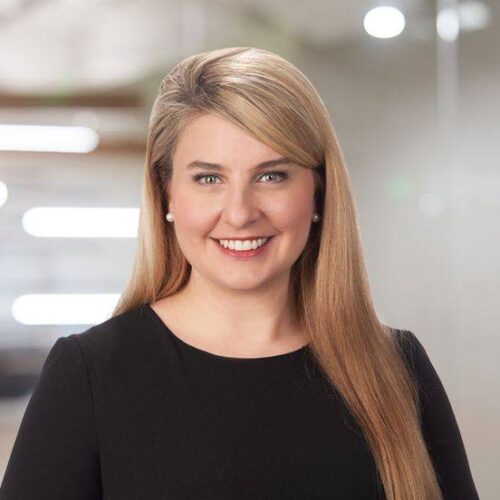 Fisher & Phillips LLP
Terri Stewart
Partner, Fisher & Phillips LLP
Terri Stewart is a partner in the firm's Atlanta office. She represents management in all areas of labor and employment law in state and federal courts as well as before state and federal agencies.
Her practice focuses on the defense of employment related lawsuits in trial and appellate courts, encompassing a variety of issues, including claims arising under Title VII, the Americans with Disabilities Act (ADA), the Age Discrimination in Employment Act (ADEA), the Family and Medical Leave Act (FMLA), and related state claims such as trade secret infringement, restrictive covenants, breach of contract and tort actions.
Terri also frequently advises employers on reductions in force, drafts employment agreements, personnel policies, separation agreements and releases, and conducts on-site training on topics such as employment law compliance and avoidance of harassment claims. 
Terri has been listed in Georgia Super Lawyers – Rising Stars since 2011. She also received the top "40 under 40" Award by the Atlanta Business Chronicle. The award honors the top 40 business people in Atlanta under the age of 40. Recently, she was chosen by the Daily Report, Atlanta's leading legal newspaper, as a member of the 2015 class of "On the Rise" – the top 40 Georgia lawyers under the age of 40.Terri is also a recent graduate of the L.E.A.D. Atlanta Class (a division of Leadership Atlanta).
Dimensions Leadership Group
Laura Stanley
Dimensions Leadership Group
Laura's experience leading human capital strategy and driving great culture with an emphasis on employee engagement and talent development, helps Dimensions Leadership Group to keep focus on every company's most important asset, their internal talent.
After graduating from Newcomb College of Tulane University, Laura started her career in sales and marketing roles in the paper and packaging industry. Following her International MBA from the University of South Carolina and the Wirtschaftsuniversität Wien in Vienna, Austria, she joined Korn/Ferry where she spent several years in the Atlanta office.
She has led the HR function for an Atlanta-based startup, EzGov, and managed talent acquisition, employment branding and talent development at EarthLink. Following EarthLink, she was Executive Director of the Foundation for Mitochondrial Medicine, a rare disease non-profit. At Clearwater Consulting, a boutique leadership development consulting firm, Laura designed and facilitated management and employee development programs for tech startups, Fortune 500 companies, law and accounting firms alike.
Most recently, Laura was the Chief People Officer for ON Partners, an Ohio based Recruiting and Executive Search Firm. Her experience in executive coaching, mentoring and onboarding provided an additional valuable resource to their clients and candidates.
Laura is based in the Atlanta, GA office. In addition to spending time with her husband and three boys, she volunteers with multiple organizations including the Boy Scouts of America and the United Mitochondrial Disease Foundation. Laura speaks fluent French and conversational Italian, and time permitting, loves to travel to France.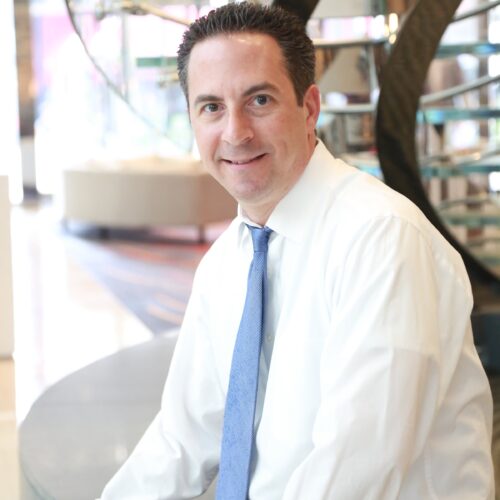 Hendrick, Phillips, Salzman & Siegel, P.C.
Philip J. Siegel, Esq.
Shareholder, Hendrick, Phillips, Salzman & Siegel, P.C.
Philip J. Siegel, Esq., is a partner and shareholder with the firm of Hendrick, Phillips, Salzman & Siegel.  Philip attended the University of Michigan in Ann Arbor, Michigan graduating with distinction from the School of Business Administration where he earned his B.B.A. Mr. Siegel received his law degree from Emory University School of Law.  He worked in the public accounting industry as a state and local tax consultant for two years prior to commencing his career as a labor/employment attorney.
Mr. Siegel's practice focuses primarily in the areas of labor/employment law, including defense of harassment and discrimination claims, defense of OSHA citations, immigration compliance assistance, Davis-Bacon Act consulting, and non-compete and non-solicitation issues, all on a national basis.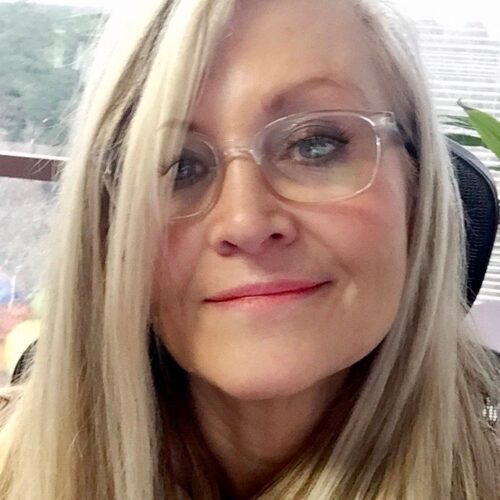 Aldridge Pite LLP
Kim Scholes, MBA, SPHR, SHRM-SCP
Director of Human Resources, Aldridge Pite LLP
Kim Scholes is a results-focused Strategic Human Capital Leader with equally strong qualifications in overall consulting and operations.  She currently fulfills the role of Director of Human Resources for Aldridge Pite, LLP, a premier law firm specializing in providing legal services to depository and non-depository financial institutions, including banks, credit unions, mortgage servicing concerns, institutional investors, private firms, and other commercial clients.  She has a track record of spearheading initiatives and implementing policies and procedures that optimize productivity, reduce costs, stem turnover, enhance employee/employment branding, and elevate overall team effectiveness and morale.  Kim is a key strategic partner in formulating policies and procedures that align with overall corporate mission requirements and goals.  She has significant expertise in strategic management of multi-site, multi-state operations. 
 A certified Senior Professional in Human Resources (SPHR) and a SHRM Senior Certified Professional (SCP), Kim possesses an extensive background in human capital management for both the public and private sectors, having previously held progressively-responsible positions for the Department of Defense/Army, the U.S. General Services Administration, Sportslife/Crunch Fitness/Bally's International, Fitzgerald+Co/McCann-Erickson, the southeast regional headquarters of Cingular Wireless (now AT&T Mobility), the corporate headquarters of Network Communications, Inc, a top real estate media company, Booz Allen Hamilton, the leading contractor for the Federal government and healthcare industries, and The Burks Companies, a nationally-recognized facilities services/management company.  Although she considers herself a generalist with HR operations management and merger/acquisitions expertise, she is a subject matter expert in employee/labor relations with particular emphasis in facilitating automated progressive disciplinary actions, HRIS and benefits implementation, workforce and succession planning initiatives, management development programs, and alternative dispute resolution.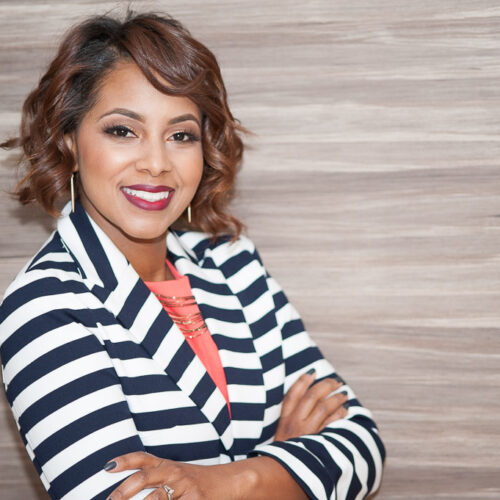 TSI, LLC
Tiana Sanchez
CEO and Founder, TSI, LLC
Tiana is CEO and Founder of TSI, LLC a Woman-Owned Small Business preparing leaders to achieve next-level results in talent development and engagement. Her company currently manages a portfolio of clients with a combined net worth of over $100M. For over a decade, Tiana has served as a Corporate Trainer and Business Consultant to top leaders in both the public and private sectors across the U.S. She is a #1 best-selling author, producer, and host of a global podcast that inspires thousands of people in more than 26 countries. 
A featured guest at PIHRA chapters in SoCal and on KTLA's Morning News Show discussing best practices on empathy in the workplace for managers, her firm's Diversity Audit and Pulse Survey are providing the data needed to support organizations with the implementation of DEI practices. She is recognized as an Award-Winning Executive Coach and recipient of the Women of Distinction Award.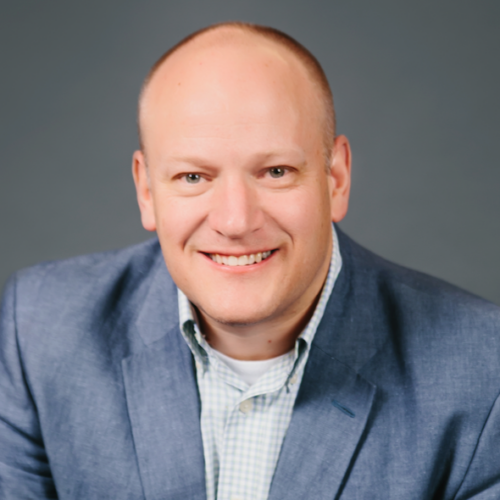 VitalSmarts
Scott Robley
Director of Trainer Success and Master Trainer, VitalSmarts
Clients describe Scott Robley as the ultimate professional. With more than twenty years of experience in education, training, and speaking, Scott brings to every engagement a wealth of insight coupled with high energy. He is an internationally recognized speaker and trainer, and his clients rely on him to get results. Scott holds a bachelor's degree in elementary education from Brigham Young University and a master's in educational technology from University of Alaska Anchorage. He is committed to changing the world by changing behaviors.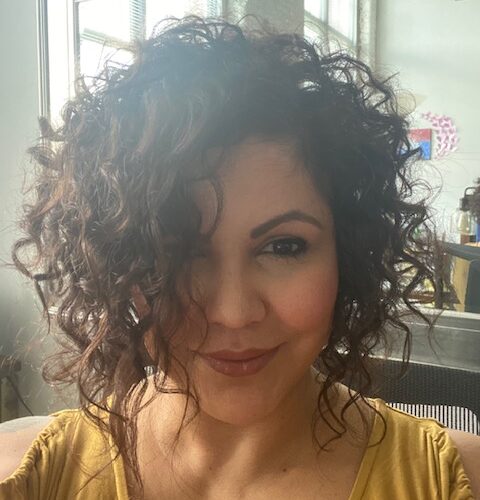 The HR Diversity Group
Annette Reyes, MBA, SPHR, CCDP/AP
President and CEO, The HR Diversity Group
Born and raised on the Southside of Chicago as a first-generation Puerto Rican born in the United States.  After my parent's divorced, I went to four different grammar schools in 7th grade alone in two different states and three different high schools. Through it all, I refused to give up and I completed my high school education in 3.5 years.
Although I chose to enlist in the Marine Corp after high school, my dream of becoming a Marine was shattered due to an undiagnosed migraine which resulted in my discharge from boot camp based on medical reasons.           
At 19, I became pregnant with my first daughter and knew that I had to continue my education in order to be able to support my daughter as a single mother. I continued my education and became a Paralegal and worked at a law firm in the Chicago area. At the age of 23, my daughter and I relocated to Upstate, NY.  I got married and had a second and third daughter by the time I was 27. Unsatisfied in my career and now working as a legal secretary instead of a Paralegal, one day I was reading an article regarding the "Rochester Business Journal Forty Under 40 Award" when I was told by an attorney that I supported "Don't even waste your time, you're nothing but a secretary!" A month later, I was asked, by a very special woman that I also reported to "Why are you here? You're too smart and have way more to offer then just being a secretary!"  She was the first person, in my life, that saw the potential in me; she made me want to refocus on myself.  So while working full-time as a legal secretary, having three young daughters and being married, I decided I was going back to college. I enrolled at SUNY Empire State College to pursue my bachelor's degree in Business and Economics with a concentration in Human Resources. While pursuing my degree, I worked in several positions with the local Chapter of the Society for Human Resource Management to network with HR professionals and become part of the HR Community. Through hard work, loyalty and determination my last position with the Chapter was as their Diversity Officer.  Throughout my HR Career, I was mentored and guided into becoming an HR and Diversity expert. However, I was still unsatisfied with my accomplishments, I continued my studies at St. John Fisher College and obtained my M.B.A. in Executive Management. I also attended Cornell University Professional Studies Extension Programs in NYC whereby I obtained my certification in Diversity Management and became a Cornell University Certified Diversity Professional/Advanced Practitioner (CCDP/AP).  I've worked in Corporate America in several capacities and grew through the ranks to Executive positions as the Director – Talent Management & Diversity in the global energy sector and went on to work at the global consulting firm, Accenture.
Throughout my career, I've created sustainable Human Resource strategic plans and effective Diversity, Equity & Inclusion Programs that were successfully infused into the Corporate Culture resulting in strategic business advantages and positively impacting the bottom line.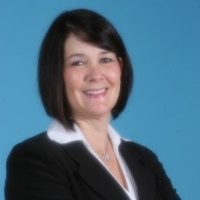 Turknett Leadership Group
Anne Quiello
As part of the Turknett Leadership Group, and as an experienced executive and leadership development coach, I consult and deliver on talent development and organization effectiveness strategies aligned with each organization we serve. I have over 20 years of operations, customer service, and organization effectiveness experience within a Fortune 500 company during which I served in several executive roles, managing pivotal industry change including mergers, bankruptcy, employee engagement and building a learning organization from the ground up. I have served as an Adjunct Professor of Organization Behavior and Human Resources at Georgia State's Robinson School of Business and as a faculty member of the American Management Association. Areas of specialization include:
* Executive coaching, for cross-industry profit and non-profit sectors, nationally and internationally
* Leadership development strategies and coaching
* Emotional intelligence assessment and development; certified to administer and debrief the Mayer Salovey Caruso Emotional Intelligence Test (MSCEIT)
* NeuroTransformational coaching, enabling clients to reach higher levels of consciousness, energy, and effectiveness in their jobs, career, and in life
* 360 interview and assessment expertise, as well as ability to uncover burdensome mental models or the inhibiting beliefs that get in the way of fulfilling one's full leadership potential
* DiSC assessment qualified useful for facilitating team growth and development
* Career development and transition coaching
* Organization design, selection, team building, change management, performance management, and employee engagement strategies
* Instructional design and learning facilitation•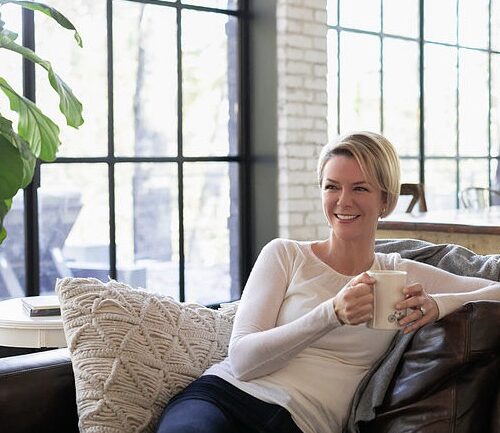 Divorce in Good Company
Pilar Prinz
Legal Expert and CEO, Divorce in Good Company
Pilar Prinz is a lawyer specializing in marital relations and family law.  She is co-founder of Divorce in Good Company, a digital destination dedicated to helping individuals survive and thrive as they go through divorce. She is also co-creator of Forwardly, the Marriage Repair & Divorce Wellness Toolkit, a web-based private platform for corporations to provide employees the resources they need to live well during one of life's most challenging events. 
Pilar is named one of the Best Lawyers in America in the field of family law. She has been named a "Super Lawyer" in both Georgia and Florida. Her experience has propelled her into the national media scene as a guest legal expert on CNN, Fox News, and other national programs.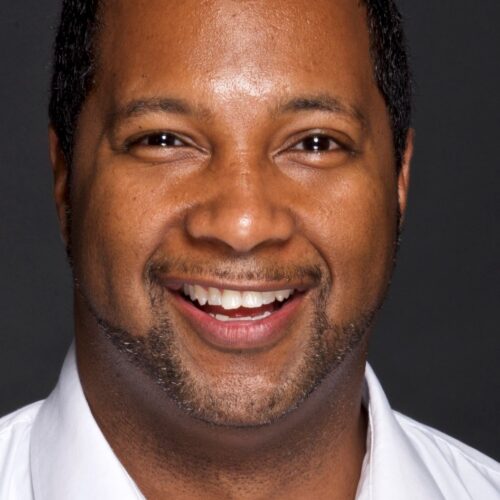 Communication VIP Training and Coaching
Vincent Ivan Phipps, M.A. CSP
Owner and CEO, Communication VIP Training and Coaching
Vincent Ivan Phipps is owner of Communication VIP Training and Coaching.  Vincent is featured in the Top 1% of the world's best motivational speakers and corporate trainers. Audiences call Vincent, "The Attitude Amplifier."  This is due to Vincent's dynamic passion for amplifying companies, conferences, and professionals to improve their interpersonal communication, leadership, and presentation skills.  Vincent's philosophy is, "If I can get you to laugh, I can get you to listen.  If I can get you to listen, I can help you amplify!".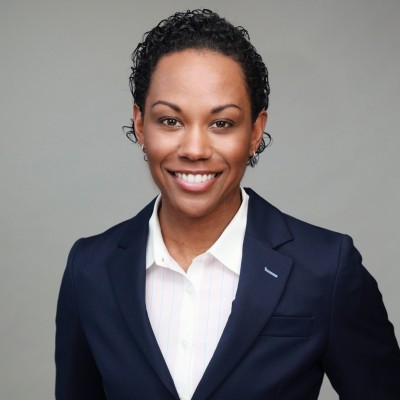 IPG DXTRA
Tommi Paris, MPA, CDP™ she/her
Senior Vice President, DEI Strategy OBRIE – Office of Business Relevance, Inclusion & Equity, IPG DXTRA
Tommi Paris is the Senior Vice President of DEI Strategy for IPG DXTRA, a global collective of 28 marketing specialty brands that bring together uniquely configured solutions inspired by truly diverse teams to help our clients meet challenges as they come. IPG DXTRA works across experiential, public relations, sponsorships, innovation, brand, influencer, digital, social and analytics categories as diverse as sports, healthcare, entertainment, CPG, luxury, tech, and financial services.
She previously served as Director of DEI for Southern Company Gas, a subsidiary of Southern Company, a $3B premier energy company, delivering energy services to 9 million customers through its subsidiaries across North America of 30,000+ employees. Southern Company Gas is the natural gas services subsidiary of Southern Company with more than 4,300 employees serving more than 4.2 million customers across North America.
In her role with Southern Company Gas, Tommi was responsible for the direction, development and execution of the company's DEI strategy and supported the overall goals of Southern Company, which is consistently recognized as one of the top companies in the nation for DEI. Southern Company was recently named as one of the Top 50 Companies for Diversity by both DiversityInc and Black Enterprise magazine. For the 10th consecutive year, the company was ranked as a Best for Vets Employer by Military Times EDGE magazine. Additionally, the Disability Equality Index recognized Southern Company as one of the Best Places to Work for Disability Inclusion. Once again, the company earned a perfect score of 100 from the Human Rights Campaign on their 2020 Workplace Equality Index. Southern Company Gas was awarded the Roosevelt Thomas Champion of Diversity Award by the American Association for Access, Equity and Diversity for fostering equal opportunity and exhibiting outstanding commitment to diversity.
Tommi joined Southern Company in 2013 as an employee communications specialist supporting the strategic communications efforts of Field Operations, Talent Development and the Office of DEI in its inaugural year in 2014. After being promoted to Manager of D&I in the inaugural year, Tommi partnered with leaders and employees across the company to expand the employee resource group (ERG) program to nine groups with active chapters in four states. In 2018, as Director of DEI, she began leading the continued evolution of the employee resource group program, which was recently ranked #5 out of #10 by Talent Dimensions for program expansion and evolution. Additionally, she oversaw the development and execution of employee engagement and education strategies to build leadership capabilities and foster an inclusive work environment.
Tommi earned a Master of Public Administration degree from the University of Tennessee-Chattanooga and a Bachelor of Arts degree in sociology and women and gender studies from Furman University. She also is a Certified Diversity Professional through the Society for Diversity and is a Qualified Administrator of the Intercultural Development Inventory. Additionally, she is currently pursuing a certificate in Diversity and Inclusion through Cornell University.
An active DEI practitioner, Tommi serves as a board member for the Atlanta Diversity Management Advocacy Group and was an inaugural member of Disability: IN Greater Atlanta, a nonprofit business association committed to disability inclusion. She recently ended her tenure as Vice Chair of the DEI Council and Chair of the DEI Committee for Southern Gas Association and previously served on the programs and professional development committee for the American Association for Blacks in Energy (AABE).
A lifelong athlete, Tommi enjoys sports and physical activity. This year, she will sunset her almost decade-long career as a NCAA Division I women's college basketball referee, a pastime that allowed her to practice conflict resolution and manage competitive tension, which she considers to be her super powers.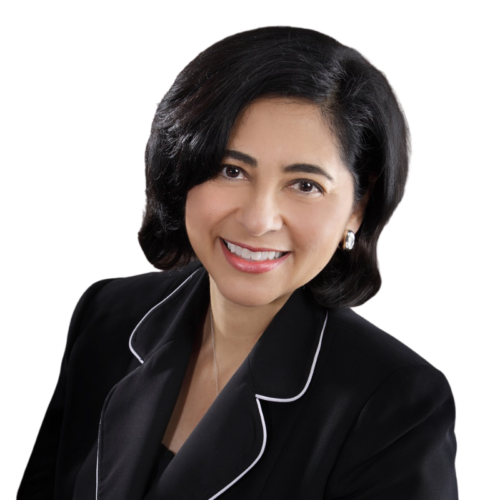 UPS & ShowMe50.org
Elba Pareja-Gallagher
Sustainability Director Stakeholder Engagement, UPS & Founder ShowMe50.org
Elba is a finance and strategy professional with 20+ years of experience at UPS. She's held roles in Finance, Investor Relations, Marketing and Strategy. Most recently, she has joined the Sustainability team as Director Stakeholder Engagement. In this role she devises and executes strategies to influence value creation for all UPS Stakeholders including employees, customers, communities, suppliers and investors through environmental care, social responsibility and governing ethically – ESG.  
Elba was the Chair of the UPS Hispanic Business Resource Group, Crecer. During her leadership, Crecer was recognized as the #1 Hispanic Employee Resource Group by the U.S. Hispanic Chamber of Commerce and Latina Style Magazine. Elba has published several thought leadership blogs including on Women and COVID, Keeping Women Visible: A New Reality. 
Elba holds a Bachelor of Business Administration degree from Millsaps College in Jackson, Mississippi, and a Master of Science in Supply Chain Management from the Florida Institute of Technology.  She was named one of the 50 Most Influential Latinos in Georgia by the Georgia Hispanic Chamber of Commerce and serves on the board of The Women's Collective, an initiative of Collier's International to promote and enhance women leaders.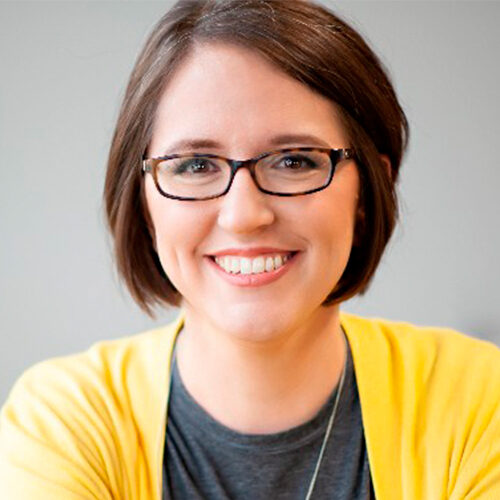 Sarah Noll Wilson, Inc.
Sarah Noll Wilson, M.S. CPCC
CEO and Chief Edge Officer, Sarah Noll Wilson, Inc.
Sarah Noll Wilson is who you call when you're ready to do the hard work.
 Sarah Noll Wilson is on a mission to help leaders build and rebuild teams. Her goal is to empower leaders to understand and honor the beautiful complexity of the humans they serve. Through her work as an Executive Coach, an in-demand Keynote Speaker, Researcher, and soon to be Author, Sarah helps leaders close the gap between what they intend to do and the actual impact they make. Sarah creates a safe, honest environment, preparing people to deal with real-world conflict, have more meaningful conversations, and create purposeful relationships. Working with CEO's, HR leaders, and organizations that care deeply about their employees and understand the connection between employee development, employee satisfaction, and organizational success, Sarah specializes in transforming relationships from good to great. 
 With 15+ years in leadership development, Sarah earned a Master's Degree from Drake University in Leadership Development and a BA from the University of Northern Iowa in Theatre Performance and Theatre Education – no wonder clients love the energy she brings to their teams! She is certified in Co-Active Coaching, Conversational Intelligence, and is a frequent guest lecturer at universities. In addition to her work with organizations, Sarah is a passionate advocate for mental health. When she isn't helping people build and rebuild relationships, she enjoys playing games with her husband Nick and cuddling with their two fur babies, Seymour and Sally.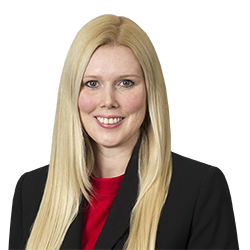 Littler
Kathryn McConnell
Shareholder, Littler
Kathryn S. McConnell has earned a reputation for providing a white-glove, efficient, and comprehensive service for her clients. Katy's litigation and counseling experience spans multiple industries, including retail, food and beverage, construction, staffing, telecommunications, manufacturing, transportation, advertising, automotive, payment solutions, and financing. She is a trusted advisor on all aspects of the employment relationship, a tenacious litigator, and a skilled negotiator. Katy is known for providing practical and business-forward advice both in compliance matters and on litigation matters to her clients. Katy works with her clients to find the best legal solution for their business needs. While Katy's clients include global and national companies, she has a passion for advising and defending emerging growth companies, small businesses, start-ups, and entrepreneurs. Katy also has extensive experience working with franchisors and franchisees throughout the U.S.
Katy counsels, trains, and defends multinational and domestic companies on employment law matters, including:
Restrictive covenant and other employment-related agreements

Discrimination, harassment and retaliation in the workplace

Wrongful termination

Wage and hour compliance and disputes

Minimizing wage and hour exposure

Commission and other incentive plans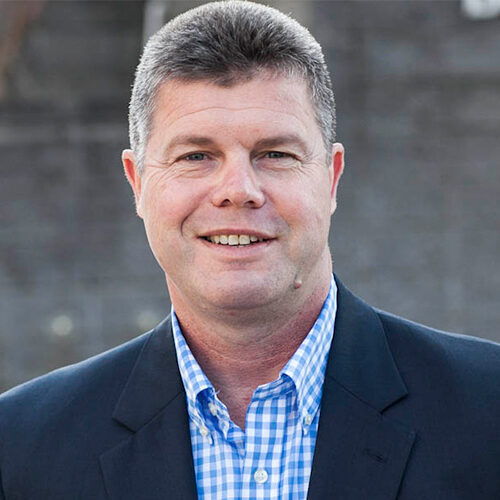 Martenson, Hasbrouck & Simon LLP
Marty Martenson
Managing Partner, Martenson, Hasbrouck & Simon LLP
Over the last 30+ years, Marty has earned a reputation for outstanding results when representing management in a variety of capacities throughout the United States.  Whether in the courtroom defending claims of discrimination, negotiating collective bargaining agreements, or advising clients as to the labor and/or employment landscape, clients benefit greatly from his high level of experience, leadership and insight.  Marty is frequently asked to speak on such topics at seminars, trade shows, and to numerous industry groups and associations across the country.
Marty has received numerous accolades for his labor and employment work, including the Martindale-Hubbell AV Peer Review Rating.  He currently serves on the Board of Trustees for the Marist School in Atlanta.  In his college days, you could find Marty playing football for the Wolfpack at NC State.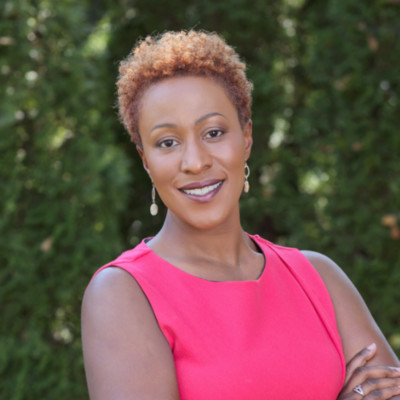 WrightNow Solutions
Valarie W. Mackey
CEO, WrightNow Solutions
Valarie W. Mackey has more than 20 years of experience at the intersection of Technology and Talent. Her passion for expanding the capability of people and companies coupled with her technology skillset inspired this Fortune 100 Leader turned entrepreneur to establish a company that is transforming the Technology Talent Landscape.
Valarie launched her career as a Consultant with Ernst and Young. While at EY, she was on the forefront of emerging technologies, designing, developing, and deploying cutting edge systems to clients across distinct industries and domains. She later had a progressive and impactful 12-year career with The Coca-Cola Company. As a Technology Leader at the $37 Billion multinational beverage giant, Valarie orchestrated the delivery of international customer centric technology platforms averaging $50MM annually for enterprise functions including Human Resources, Legal, Sustainability, Public Affairs, and Communications. In addition to business enablement through technology, she created and executed strategies to enhance the employee pipeline and prepared talent for succession planning.
Her results oriented, forward thinking mindset now fuels her success as Founder and CEO of WrightNow Solutions, a Talent Development Consultancy where she has complete responsibility for operations. Because the future of technology innovation begins with changing the workforce that inspires that innovation, Valarie introduces underrepresented populations to growing, thriving technology careers by providing education, certification opportunities and unprecedented access to leading corporations. Her holistic approach provides similar opportunities within organizations helping to upskill or reskill employees and also providing learning experiences for company leaders to increase Emotional IQ while focusing on Diversity, Equity, and Inclusion. This has resulted in companies improving their access to and retention of talent with proven ROI while increasing the salaries offered to non-traditional entry level talent by an average of 480%.
Over the years, Valarie has become a sought out strategic advisor to many Fortune 500 companies, Non-Profit organizations, Educational Institutions, and Foundations for both her technical and business acumen and her diverse, global perspective.
Valarie holds a Bachelor of Science in Industrial Engineering from North Carolina A&T State University. She has cultivated Board Leadership experience across numerous community, professional and civic organizations. These boards have annual operating budgets ranging from $1MM – $40MM. She has served on countless committees and led several key functions on the Boards including Governance, Human Resources, Technology, Long Range Planning, and Marketing.
Valarie is highly respected in the Technology and Entrepreneurial ecosystems, amassing awards and recognition from esteemed organizations including the National Woman of Color STEM Conference Special Recognition Award, Information Technology Senior Management Forum (ITSMF) Pathfinder Entrepreneurship Award, Atlanta Technology Professionals (ATP) Startup Disruptor Award Finalist, Technology Association of Georgia Diversity Advocate Finalist, and Women in Technology (WIT)
Woman of the Year Finalist.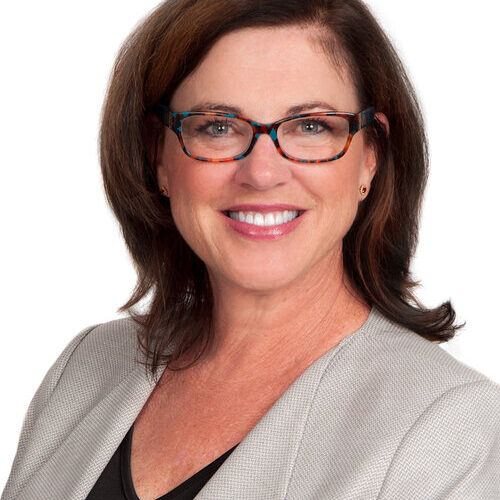 Six20 Partners, LLC
Cindy Lynch
Six20 Partners, LLC
I understand how companies make money. Success = a Good Strategy + People who Execute. You've hammered out an inspiring vision, and an aggressive strategy. But strategies don't execute themselves. You need people who can get it done. But people are complex. Who can do what? Correction: Who will do what?
Organizations that outperform their competitors are putting in as much effort developing their people strategy as their corporate strategy. What leaders want today is a better way to measure and predict success in their most expensive resources – their people.
And that is what I deliver. With a degree in Psychology, 25+ years of corporate leadership experience and the use of the Predictive Index, I transform teams and leaders to achieve lasting change that create a measurable ROI. And I do it faster.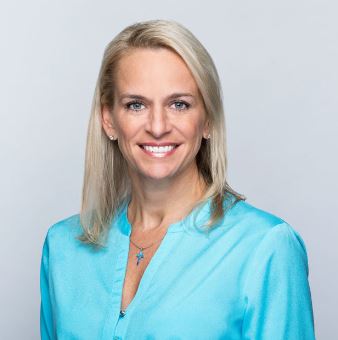 TheRiverbendGroup.com
Doreen L. Linneman
Founder & CEO, The Riverbend Group, LLC | TheRiverbendGroup.com
Doreen is passionately dedicated, both professionally and personally, to ignite people to courageously find and live their best life.  Doreen is the founder and leader of The Riverbend Group, LLC®, an international people and organizational development company focused on management consulting, professional development, and teambuilding.

Since 2002, Riverbend has applied their proprietary action-based learning® methodology across industries and functions, including specialties in healthcare, sports, and technology. In 2012, Doreen created a new division of Riverbend called Prepare To Roar®, an adventure-based learning® company. It takes leadership and professional development out of the "boardroom" and into nature – to exotic locations such as Africa and Belize. Also in 2012, Doreen opened Riverbend's first international branch office, located in Johannesburg serving clients in South Africa and East Africa. Riverbend's European and Asia-Pacific clients are served out of both the USA and the South Africa offices. In 2018, Doreen spun out her Ignite programming, goal setting retreats, and keynote offerings into its own brand to help further differentiate service offerings to customers.

While leading Riverbend, Doreen co-founded three other companies. She was the co-founder and CEO of iShake, LLC, an info-tainment company that developed software applications for the iPhone and the web. Both 12th Night Mobile, a mobile consulting firm and Leadership Game Changer, in partnership with IMG round out her start-up portfolio. Pre-entrepreneur life, Doreen held leadership positions in consulting, marketing, sales, and operations at such companies as Johnson & Johnson, SmithKline Beecham, and SYNAVANT.
Doreen holds a Master of Business Administration (MBA) from Emory University's Goizueta Business School and a Bachelor of Arts with pre-Med and Chemistry concentrations from Vanderbilt University. She is a Master Trainer in LIFO Behavior and Communication Styles, a certified Mental Toughness facilitator and trainer, and has completed the Navy SEALFIT Leadership Academy. She is an alumnus of Atlanta's "40 Under 40" and is an international keynote speaker at sales meetings, product launches, universities, and conferences.

In addition to being a 3-time Ironman Triathlete and certified professional tennis instructor, Doreen is an adventure-holic and has a serious case of wanderlust. Doreen has paraglided off a mountain in Venezuela, lived with and taken care of lion cubs in South Africa, climbed an ice-covered volcano in Chile, rappelled a cliff and scaled underground waterfalls in the caves of Belize, trekked Silverback Gorillas in the mists of Rwanda, zip-lined and rafted her way across Costa Rica, boated on the Panama Canal, came face to face with Great White Sharks off the coast of Africa, has completed sugar-cookie surf torture and log evolutions led by the US Navy SEALs, climbed Mt. Sinai and explored underground tombs in Egypt, and was 1 of less that 350 people in 2019 to ice climb on Alaska's Mendenhall Glacier.

When not circling the globe, Doreen remains dedicated to fitness and sports and is an active member at Peachtree Road United Methodist Church. She rounds out her life with being a wife, bonus mom, daughter, sister, aunt, friend, mentor, and servant.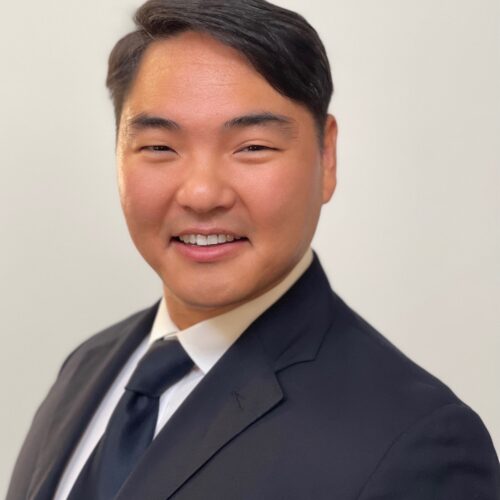 Southern Company
Joe Lee
Director of Diversity Equity & Inclusion, Southern Company
As the Director of Diversity Equity & Inclusion at Southern Company Gas, Joe Lee leads the development and implementation of company-wide initiatives to embed DEI into the everyday culture at Southern Company Gas. He has over 10 years of experience in the Energy Sector as a multi-state licensed attorney specializing in Human Resources, DEI, compliance, contract management, and employment law. He is skilled in leading cross-functional teams focused on change management, process improvement, and coaching all levels of staff on the personal and organizational benefits of DEI. He holds a Bachelor's degree in English from the University of Georgia and a Juris Doctor from the University of Alabama School of Law.
Joe is a 2nd generation Korean-American born and raised in Metropolitan-Atlanta where he grew up in a diverse community and enjoyed eating soul food from his parent's soul food restaurant. He also had the pleasure of meeting and working with people from all over the world by starting his career in immigration law. Through this experience, Joe has been introduced to a variety of different cultures, backgrounds, and perspectives that has expanded his understanding of how diverse "diversity" really means.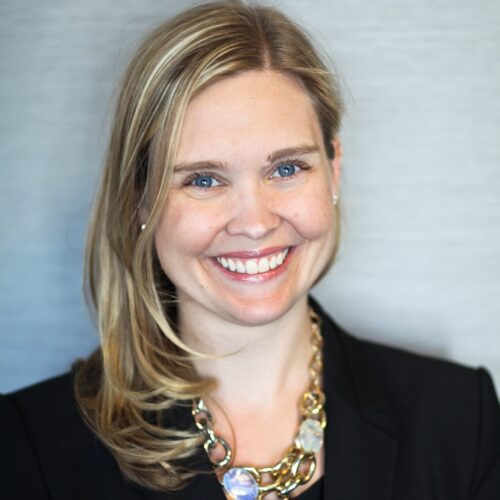 JB Training Solutions
Jennifer Lee
Director of Learning & Development, JB Training Solutions
Jennifer Lee is an experienced keynote speaker, engaging educator, and talented facilitator.  Jennifer has over 15 years of learning and development experience with a robust background in luxury hospitality, human resources, and training. As the former Learning and Development Director at the AAA Five Diamond-rated Waldorf Astoria Chicago and the former Learning Manager at The Four Seasons Hotel in Chicago, Jennifer brings a rich perspective in leadership, management, service, hospitality and presentation skills training.
Jennifer works with global companies including  Subaru, TTX, Discover, Omnicom Group, and FOX Sports. She was recognized by The New York Times for the training she developed to foster "intuitive service" in organizations and by Forbes for her expertise on executive presence. Jennifer was rated the #2 speaker at the Society for Human Resource Management Annual Conference. When she's not presenting, Jennifer can be found checking items off her bucket list, which still includes attending the Oscars at least once in her lifetime.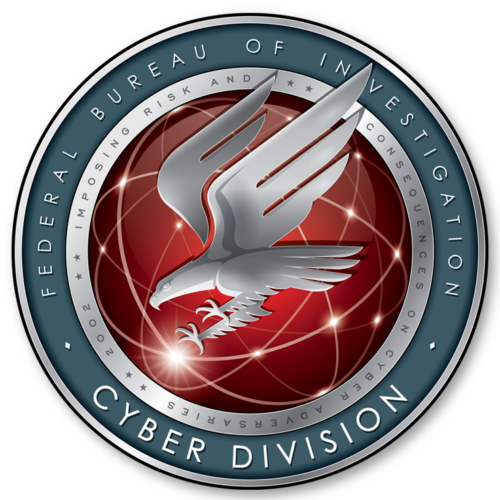 FBI Atlanta | Cyber
Nate Langmack
Special Agent, FBI Atlanta | Cyber
Special Agent Nate Langmack began duty with the Federal Bureau of Investigation in 2005 and has served in a multitude of leadership and investigative roles throughout his 16 years with the FBI. Special Agent Langmack has been working complex computer intrusion cases since 2012 and has been working Computer Intrusions at FBI Atlanta since 2017 where he also serves as the Team Leader for the FBI Atlanta Crisis Negotiation Team.
Prior to FBI Atlanta, Special Agent Langmack worked on high-profile national security and criminal cases at FBI Washington Field Office, FBI Mobile Division, and FBI Headquarters/Cyber Division. While assigned to FBI Headquarters/Cyber Division, Special Agent Langmack completed a joint-duty assignment with the National Security Agency.
Prior to FBI, Special Agent Langmack served as an officer in the U.S. Marine Corps and worked in the private sector in commercial sales and engineering roles. Special Agent Langmack holds a BS from the U.S. Naval Academy, an MBA from the University of Georgia, and various cybersecurity certifications.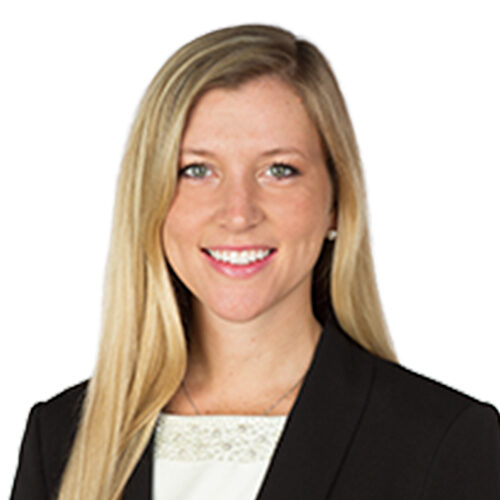 Delta Air Lines Inc.
Blaze Knott
Employment Counsel, Delta Air Lines Inc.
Blaze Knott serves as employment counsel at Delta Air Lines, Inc. where she partners with HR and business leaders to provide advice and counsel, develop strategies and help implement policies that impact Delta employees.  In this role, Blaze assists the company with legal compliance, reducing risk, employee relations and pursuit of business objectives consistent with corporate values and culture.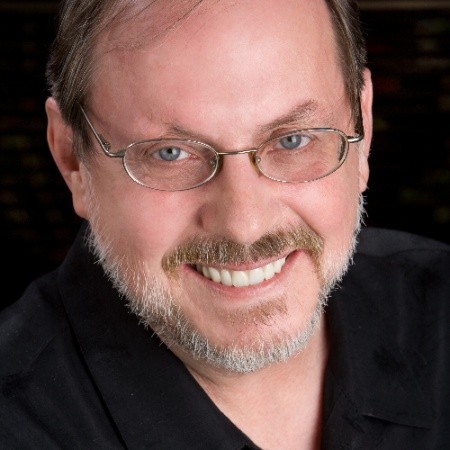 i4cp
Jay Jamrog
Co-founder of i4cp, Chief Futurist, i4cp
Jay is a futurist and has devoted the past 25 years to identifying and analyzing the major issues and trends affecting the management of people in organizations. Currently, Jay and the i4cp research team follow demographic, social, economic, technological, political, legal and management trends across 20+ broad human capital topics.
Over the years, he has helped some of the most innovative organizations gain a deeper understanding of the world's changing business environment and has helped them think strategically about today's actions and tomorrow's plans. Jay has confidential access to some of the most progressive organizations, and he's currently an active advisor to more than a dozen leading corporations. In addition, Jay conducts dozens of seminars annually for major corporations on subjects related to the changing nature of the workplace and workforce.
Jay has had articles published in several major business magazines and is frequently quoted in business publications and newspapers.
Prior to i4cp, Jay was Executive Director of the Human Resources Institute (HRI) for 25 years and distinguished lecturer at The University of Tampa. He has also held numerous management positions, including vice president of purchasing for a large import/export wholesaler. Jay has an MBA, and taught labor relations in the School of Management at the University of Massachusetts.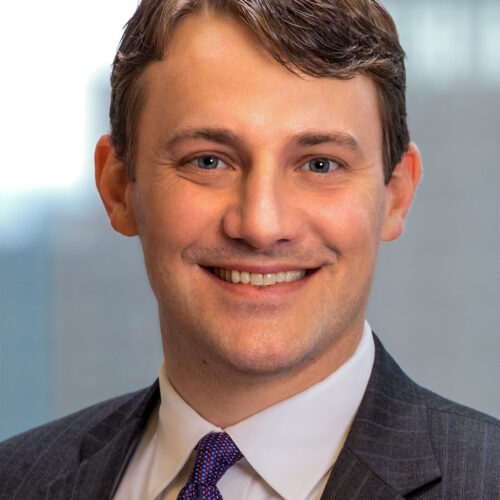 Cozen O'Connor
Aaron Holt
Attorney, Cozen O'Connor
Aaron Holt is a Board Certified Labor and Employment lawyer based in Houston, TX.  Aaron exclusively represents employers and management in state and federal courts across the country while providing practical legal advice and counsel. As a former felony trial prosecutor in Houston, Aaron utilizes a wide range of trial experience to advise both large and small employers on legal compliance and risk assessment for any employment or labor law issue.  Aaron has been quoted in The Wall Street Journal, The Huffington Post and Texas Monthly discussing free speech in the workplace.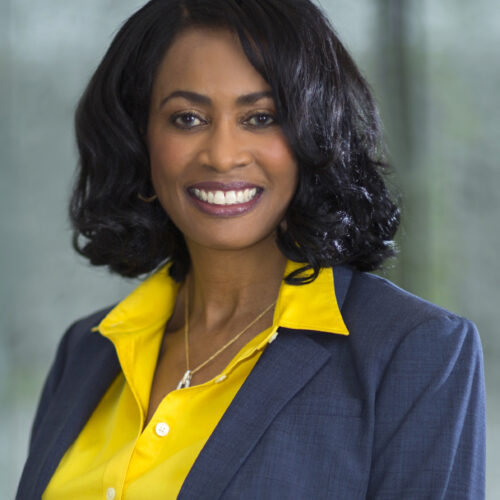 Purchasing Power
Robin Holland
COO, Purchasing Power
Robin Holland is Chief Operating Officer at Purchasing Power® (PPC), responsible for leading the company's consumer and client operations, supply chain and customer care. With 20 plus years of operations and sales experience, Holland previously held senior executive roles at Equifax where she worked on key industry matters while leading initiatives that drove efficiencies, improved customer experiences and client satisfaction. Her most recent role at Equifax was senior vice president, Employer Services Business for the company's Workforce Solutions. 
Holland earned a Bachelor of Arts in political science from the University of La Verne and attended the executive management program at Emory University in Atlanta. Committed to youth and underserved communities, she has developed and taught many consumer education workshops on financial literacy and credit. She also served as past president of the Atlanta Better Business Bureau and is a former member of the Georgia Consortium for Financial Literacy.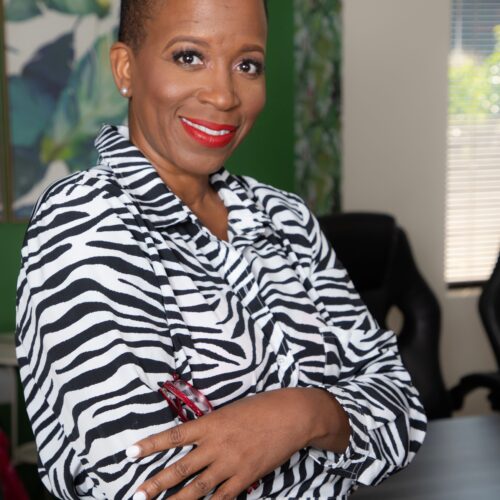 T.A.P. Executive Coaching and the Rock Your Vision Masterclass Community
Karen Hilton
Founder & CEO of T.A.P. Executive Coaching and the Rock Your Vision Masterclass Community
Karen R. Hilton, the founder of T.A.P. Executive Coaching, is a certified professional coach, experienced business leader, speaker and HR consultant. Karen specializes in private and corporate executive coaching engagements and HR consulting services.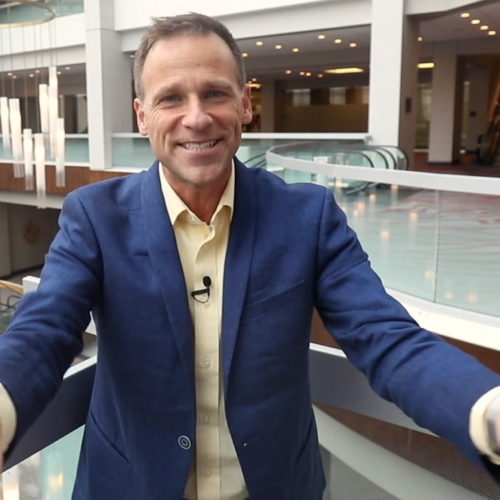 Corporate Culture Specialist
Greg Hawks
Corporate Culture Specialist | SOAHR 2021 Virtual Emcee
As a Corporate Culture Specialist, Greg shapes environments where everyone gets to contribute their best daily! For two decades he has mentored leaders, developed teams, crafted culture and and empowered employees. 
As a Keynote Speaker, he is an enthusiastic character. His style, wit and energy consistently capture the attention and imagination of audiences.  His forward thinking contributes fresh perspectives that work. He's annoyingly optimistic, contagiously energetic and slightly mischievous. People tend to like him. 
As a Virtual Conference Producer, he shapes an entirely different landscape. Designing the days, providing production, hosting the event, working with speakers and vendors – Greg fashions turn-key experiences that produce a virtual conference rivaling in-person gatherings!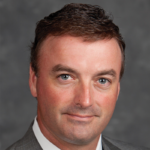 Ogletree Deakins
Greg Hare
Shareholder, Ogletree Deakins
Greg Hare has been an employment lawyer at Ogletree Deakins his entire career, ever since 1991. He assists companies with human resources and employment-related litigation matters, including wrongful termination claims, sexual harassment, employment discrimination, employment contracts, trade secrets, and non-compete agreements.
He advises clients on a wide range of human resources topics, such as drug testing, employee discipline and discharge, severance planning, independent contractor classifications, wage payment, family and medical leave, disability law, military leave, joint employment issues, affirmative action and reductions in force.
Mr. Hare also counsels clients on traditional labor relations matters involving union avoidance, decertification, strike contingency planning, double-breasting, grievance administration and arbitration, collective bargaining, unfair labor practice litigation, and other matters involving the National Labor Relations Board, including "protected concerted activity" cases.
Mr. Hare encourages companies to develop proactive human resources strategies that will minimize exposure to costly litigation and disputes.  This commonly includes conducting comprehensive employment law compliance audits, employment policy design and review, management training and counseling, and simulated problem solving workshops.
Outside the office Greg played NCAA lacrosse at LeMoyne College and post-collegiate club lacrosse at UNC. He has enjoyed coaching his boys' youth teams in Atlanta, including baseball and football at the Northside Youth Organization (NYO), and lacrosse at Northside Surge. Parishioner at Christ the King Catholic Church. Avid supporter of The Marist School.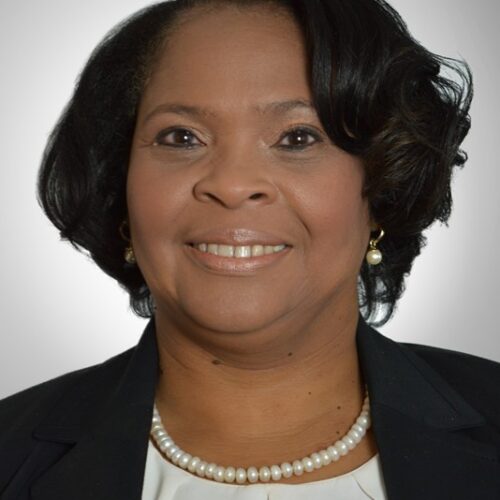 Emory Healthcare
Cathy Hardin, MSA, SWP
VP of HR, Emory Healthcare, Inc. and system VP, Employee Relations for Emory Healthcare
Cathy leads EHC employee relations, leave accommodations and supports a deep focus on employee experience, which is foundational to our people strategy and collective work towards fostering a great place to work.  Cathy recently held the Vice President, Human Resource role for the DeKalb Operating Unit. Over the last several years, Cathy has worked closely with the system Human Resources team as DeKalb Medical integrated with Emory Healthcare and made necessary organizational restructures. She has been pivotal in making employee engagement a priority and incorporating the Emory Pledge, as well as a fair and just culture, into operations. 
Most recently, Cathy was instrumental in the development of the Diversity, Equity and Inclusion Council for the DeKalb Operating Unit to identify and facilitate the development of programs to address staff and physician engagement, gaps in health care in our community and disparities in patient care.  Prior to spending 6 years at DeKalb Medical, Cathy spent 14 years in Human Resources with Emory Healthcare and Emory University in various leader roles. 
Cathy's HR knowledge spans multiple areas, including employee relations, engagement and culture, talent acquisition, workforce planning and development, compensation, benefits and organizational development. Cathy holds a Master's degree in Administration and Human Resources Administration from Central Michigan University and a Bachelor's in Communications from Southern University. Cathy is also certified as a Strategic Workforce Planner and Fair and Just Culture Coach.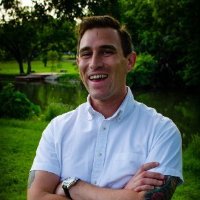 Recovery Unplugged
Joseph Gorordo
VP of Business Development | Recovery Unplugged
Joseph Gorordo is a Licensed Chemical Dependency Counselor in the state of Texas, where he resides with his wife and children.  He is also the Vice President of Business Development for Recovery Unplugged, a substance abuse treatment program located in four states. Joseph balances his leadership responsibilities with his clinical obligations while also serving his community. He is currently the Chapter President for the Texas Association of Addiction Professionals, of which he has been a member since 2016.  
Having worked as a clinician since 2010 and developed inpatient and outpatient programs in a variety of settings, Joseph believes his best skill sets lie in working with adolescents, the delivery of social services, and chemical dependency treatment. He has his Associate of Arts in both Chemical Dependency and General Studies from Central Texas College and is fluent in Spanish.  In Joseph's words "I am passionate about helping people in any way I can and believe that approaching any problem requires being able to adapt to the needs of the client and meeting them where they are."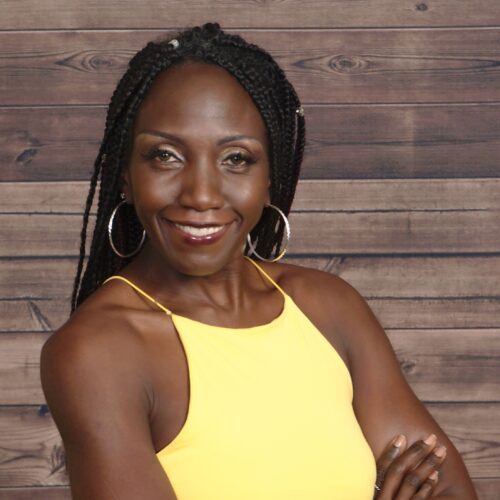 Mile High Fitness and Wellness
Kim Farmer
Corporate Wellness Specialist, Mile High Fitness and Wellness
Kim Farmer is the CEO of Mile High Fitness & Wellness a corporate wellness organization serving companies of all sizes.  She has successfully helped companies integrate holistic wellness programming into the workplace helping them reduce stress levels and improve performance and productivity.  Her presentations inspire motivation and creativity, helping individuals make lasting, intrinsic behavior change using preventive wellness efforts.  Her energy unites teams and leaders, encouraging organizational culture change using creative wellness programming.  
She is a regular contributor to several media outlets including print and radio and has published books, articles, and DVDs.  She also has a strong passion for serving nonprofit organizations with her health and wellness expertise and freely gives her time to community based public health efforts. As a two-time winner of the Colorado State Open, she loves to play tennis, dance, exercise and eat chocolate.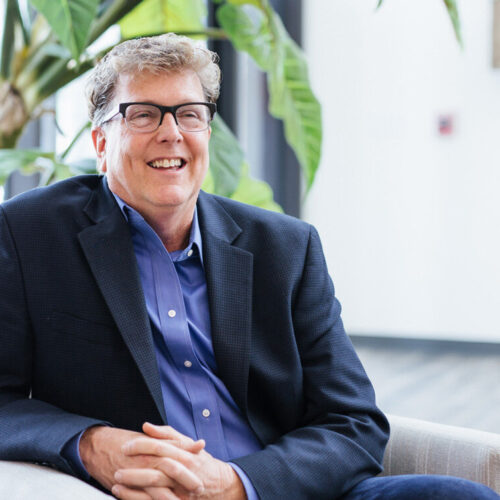 Growing Leaders
Dr. Tim Elmore
Founder & CEO, Growing Leaders
Dr. Tim Elmore's passion for Leader Development began in 1983 when he worked alongside and was mentored by best-selling author, Dr. John Maxwell. Since then, he's emerged as an author, leadership expert, and keynote speaker who's trained more than 500,000 leaders in hundreds of organizations worldwide. He's also the Founder and CEO of Growing Leaders, a non-profit team that equips students & young professionals around the world to become life-giving leaders. Tim is the author of nine courses that unpack 140+ timeless leadership principles using the power of a single image.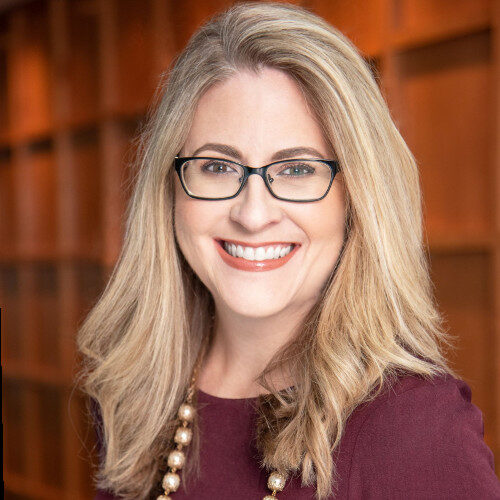 Eber Leadership Group
Karen Eber
CEO and Chief Storyteller, Eber Leadership Group
Karen Eber is an international consultant, keynote and TED speaker with over 1.3M views. Karen is the CEO & Chief Storyteller of Eber Leadership Group, specializing in culture transformation, building leaders and teams and storytelling. 
Karen has 20 years of experience working with Fortune 500 companies. She has been a Head of Culture and Chief Learning Officer at General Electric and a Head of Leadership Development at Deloitte. She's developed 90,000 employees in 150 countries and is a four-time American Training and Development winner.
Karen is known for using storytelling to help audiences and organizations challenge their understanding of how to shape culture and build healthy leaders and teams. She couples stories with clarity on the path forward and practical steps to take to drive change.
Karen builds ideas for audiences on storytelling, how to combine storytelling with data, learning the story of your culture and how to develop healthy and empathic leaders and teams.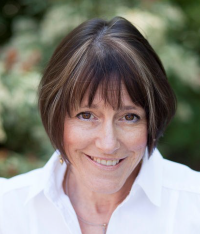 New Street Compass
Cloud Conrad
Dementia Caregiver Trainer, Mentor, New Street Compass
Cloud Conrad is a dementia caregiver trainer and mentor. Her company, New Street Compass, provides dementia caregivers the knowledge, skill, and emotional support needed to navigate their journey confidently and competently. As a Certified Independent Caregiver Trainer (Teepa Snow), Certified Coach (International Coach Federation), Virtual Dementia Tour Certified Trainer, Alzheimer's Association Community Educator and Support Group Facilitator, and two-time family dementia caregiver, Conrad is an authority on solving the unique challenges that dementia caregiving presents. Her newly published caregiver manual, The Dementia Field Guide, is a powerful resource for dementia caregivers.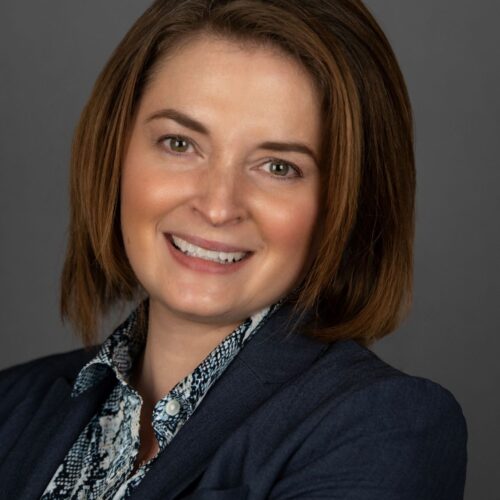 Elarbee, Thompson, Sapp & Wilson
Keely Jac Collins
Partner of Elarbee, Thompson, Sapp & Wilson
As both counselor and advocate for businesses large and small across all sectors, unionized and non-unionized, Keely takes a practical approach to advising and advocating for businesses nationwide.
Both small family businesses and corporate boards of directors have benefited from Keely's attention to the details of law and business, creative solutions, and zealous advocacy for businesses before numerous administrative agencies, and in all levels of state and federal court.
As a value add to Keely's practice as employment counsel, Keely supports clients in developing plans for robust executive compensation. Serving as an experienced collaborator with large organizations' in-house counsel and general and employment counsel, Keely is trusted by other attorneys to strengthen the value they offer to the organizations they serve.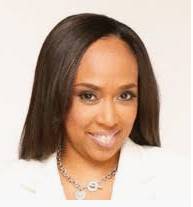 Turknett Leadership Group
Dr. Cherry Collier, Ph.D., MCC
Senior Consultant, Turknett Leadership Group
Dr. Cherry advances healthy cultures, people, and processes through innovative behavior change services and science-based technologies. With more than 24 years of expertise, she propels people, teams, and organizations to achieve their goals using her brain-based scientific approach. She understands the art and science of bias and uses her 18 published leadership competency-based books to share knowledge, skills and abilities with others. 
Dr. Cherry has helped her clients integrate bias reduction and emotional intelligence with leadership styles that empower participants to capitalize on opportunities to serve as leaders in various sectors including academia, government, non-profit, and the industry/private sector. 
Dr. Cherry's work begins long before the first day of her engagements. She customizes every topic, exercise, module, and program to match the unique needs of the client and the organization to ensure her bias training will have an impact.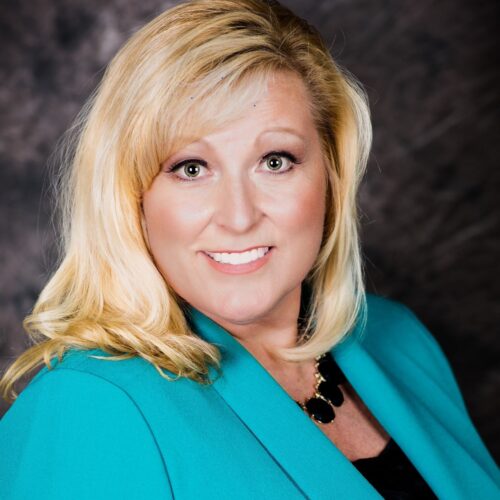 Julie Burch Speaks!
Julie Burch
Virtual Speaker and Author, Julie Burch Speaks!
Julie is an award-winning speaker with over 22 years of experience. She was inducted in the Speaker Hall at the SHRM's HR Southwest Conference in 2017 and was a guest on "Good Morning America." 
Julie has spoken to audiences in all 50 states and 3 countries. She is your virtual training expert for HR Professionals. She has spoken at the HRSW Conference for 15 years and presented for SHRM groups across the country.
She has designed programs for industry leaders such as Texas Tech University, Fidelity Investments, Kaiser Permanente, CoServ Electric Cooperative, the Social Security Administration, the EEOC, the IRS, The Department of Defense, Taco Bell, Texas Women's University, Columbia Gas of Ohio, The American Payroll Association, The United States Army, The United States Air Force, Christus Health, Subway, Wingstop, Holiday Inn, Husky Oil, Armstrong Bank, American Advertising Federation, BP America, and many more. 
Julie served as National Vice President on the National Board of Directors for the American Business Women's Association as well as on the Board of Directors for CYT- Christian Youth Theater of DFW. Julie is the coauthor of three books including two motivational books for women. 
Julie is the comedienne with content! She has dedicated her life to the pursuit of helping companies improve the bottom line through strategic plans, consistent growth, and the development of people. She has coordinated, developed and delivered top notch, highly effective classroom style training, web-based training, and motivational keynote presentations with powerful results. All of Julie's presentations are dynamic, high energy, highly interactive and packed with real world, tangible techniques the audience can implement immediately. Julie also loves to make them laugh! She has discovered the more her audience laughs the more they learn. "Solid Business Strategies. Brilliant Comedic Humor." It's not just her tag line, it is her promise in every presentation!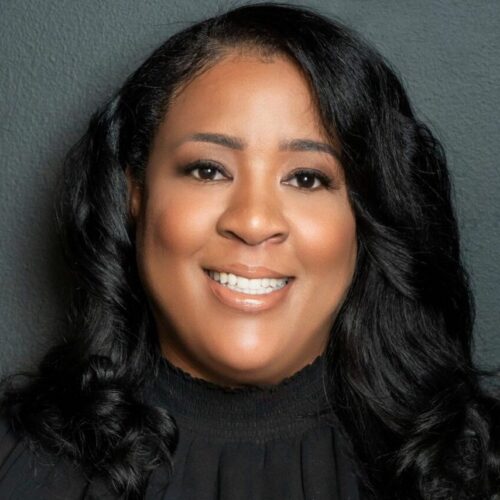 RARE Coaching & Consulting
Aiko Bethea, Esq., PCC
Principal and Founder, RARE Coaching & Consulting
Aiko Bethea is a leader, builder, and connector. She successfully navigated leadership roles in government, philanthropic, nonprofit, and private sectors. In each sector she created and served in inaugural roles to meet growing organizational needs.
Aiko is an award-winning and highly sought-after equity consultant, executive coach, and speaker. She is founder of RARE Coaching &Consulting, a consulting practice focused on coaching leaders and organizations to remove barriers to inclusion. Her practice integrates operations, leadership coaching and education strategies that yield measurable outcomes.
Aiko strives to create spaces that are inclusive while creating accountability and awareness around the need for different viewpoints. Often this work is about supporting people who are navigating spaces where they are underrepresented and the overarching system is structured by and for people that operate and think differently. She assists them to recognize that they do not need to internalize messages of not belonging or morph to conform to the system. She guides them to stay present in their values and helps them learn to set boundaries to stay grounded, healthy, and successful.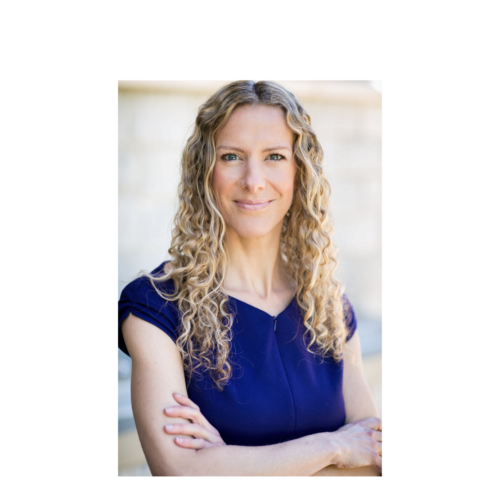 JOYVIAL
Hanni Berger
CEO, JOYVIAL
Hanni Berger is a speaker and the CEO of JOYVIAL, an online network of professional health coaches who help you live your healthiest, most joyful and fulfilled life.
With 20 years of prior experience in the hospitality industry, she managed large teams, millions of dollars in revenue, and as such experienced firsthand the effects of stress on her mind and body.
Today, after years of studying from the best in the health industry, she has combined science backed data and proven spiritual practices with her own real-world experience. Seeing the life-changing effects certain techniques had on her own life, she is passionate about helping others experience that same peace and JOY.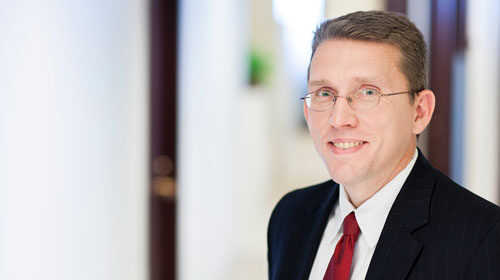 Cozen O'Connor
David Barron
Member, Cozen O'Connor
David Barron is a Member in Cozen O'Connor's labor and employment department and chair of its Coronavirus Taskforce.  David partners with clients to offer practical solutions to labor and employment problems of all sizes and shapes before they end up in litigation. That might mean helping a human resources professional with a complicated disciplinary action or helping a Fortune 500 CEO respond to a union campaign. David understands his clients' businesses and works tirelessly and creatively to make a client's goal his goal. With a focus on partnership in decision making and an emphasis on supervisor training, many of David's clients have seen dramatic drops in employment litigation.
Because of David's common sense approach to labor and employment issues, he is often quoted in newspapers and magazines. He has also appeared as an employment law professional on talk radio and local CBS and Fox affiliates.
When not helping clients, David can be found leading his son's Boy Scout troop, running a marathon, or hiking on a mountain.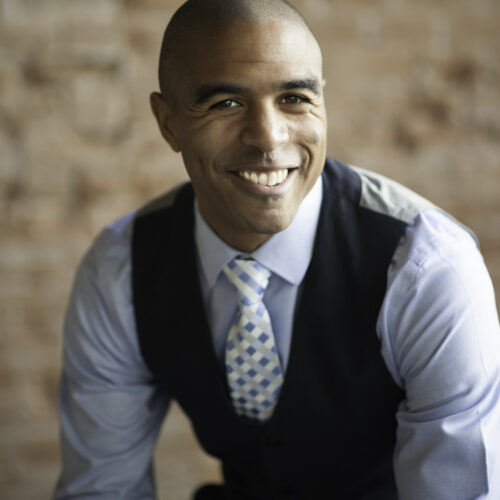 Bailey Strategic Innovation Group
Eric M. Bailey
President of Bailey Strategic Innovation Group
Eric M. Bailey is the bestselling author of The Cure for Stupidity: Using Brain Science to Explain Irrational Behavior and President of Bailey Strategic Innovation Group, one of the fastest-growing human communication consulting firms in the United States. Eric has a diverse set of experiences that includes helping NFL All-Pro Larry Fitzgerald pet a rhinoceros, doing barrel rolls in an F-16, and chatting with LL Cool J on the campus of Harvard University.

Honored as Diversity Leader of the Year, Eric is the creator of the Principles of Human Understanding™, a leadership and communication methodology based in brain science and psychology. Eric's unique style blends fact and emotion and finds ways to appeal to the analytical thinkers, the emotional feelers, and everyone in between. Eric has a unique ability to communicate seemingly complex concepts in practical, easy-to-comprehend ways, aiding in self-awareness and knowledge retention.

As a honoree of the prestigious 40 Under 40 award, Eric has been featured on CNN, The Wall Street Journal, Fox Soul, Huffington Post, Forbes, the Consciously Unbiased Podcast and has helped leaders and teams across the world see common problems from new and different perspectives. Eric works with Google Inc, the US Air Force, Los Angeles County, the City of St. Louis, MO, Phoenix Police Department and many more. Eric also runs a YouTube series of 2-minute executive lessons called The Walking Meeting (www.thewalkingmeeting.com).

Eric has a Master's degree in Leadership and Organizational Psychology from Saint Louis University and is a lifetime learner of human and organizational behavior. When not working or researching, you can find Eric and his wife Jamie racing on their road bikes, being cheered on by their three children.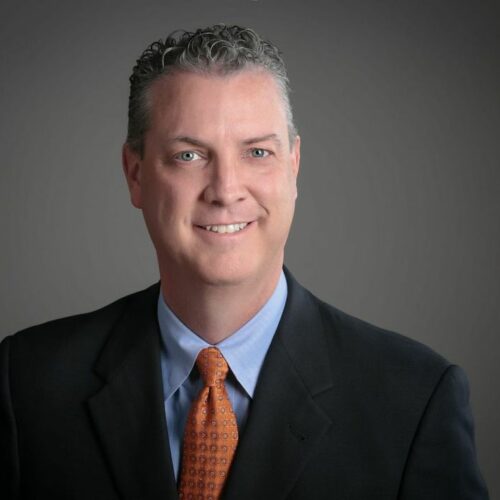 E3 Professional Trainers, LLC
Randy Anderson
Co-Founder/Owner/Independent Training Consultant, E3 Professional Trainers, LLC
Randy Anderson is co-founder of E3 Professional Trainers…a training firm that provides workplace and life training for individuals, teams, and companies.  His strategies are designed to help people become more engaged in their work, better equipped to do it, and feel empowered to live a more fulfilling and influential life.
Before starting E3 in 2005, Randy spent 20 years in sales and management.  Most of that time was spent in media sales, which gave him the opportunity to work with virtually every type of business and industry.  It is from that experience that he draws the ideas and strategies to help his clients improve their performance in the workplace and to achieve their maximum potential in life.
Randy was awarded the designation of Certified Speaking Professional in 2012.  This is the highest earned designation given by the National Speakers Association, recognizing proven expertise in speaking eloquence, business enterprise, and professional ethics.
Randy received his Bachelor of Science in Agricultural Communications from Texas Tech University in 1990.  Since that time, he has participated in and completed numerous training courses including; Your Leadership Legacy (Ken Blanchard Co.),Changing the Picture (Ziglar Corp.), Ethics 101 (Cox Enterprises, Inc.), LifeNet Time Management Training (Life Net Inc.), Basic Selling Skills (AVI International), Top Selling (Ziglar Corp.), Professional Selling Skills (Learning International), System 21 Selling (Executive Decision Systems), and Fast Track Media Sales (Cox Media, Inc.).  His most valuable experience has come through more than 25 years of on-the-job, real world experience: 12 of which were spent managing others, and over 15 years running his own company.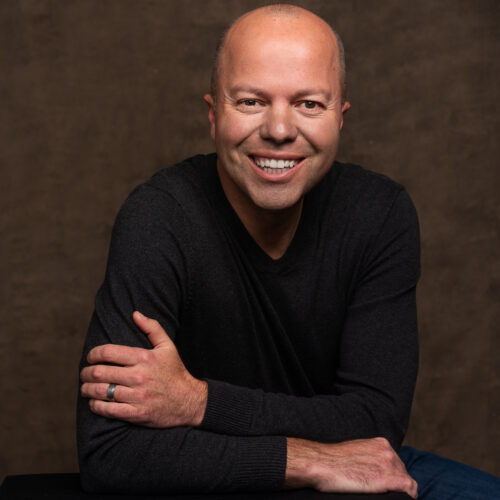 Balanced IQ
Hernani Alves
CEO, Balanced IQ
Hernani Alves makes the most complex skill in business, awesomely simple.
Hernani started as a part-time employee and eventually grew to become the President for a $3 Billion publicly traded Company that was regularly voted as Best Workplace. Today, he's an author and an international speaker that helps leaders build world-class teams focused on getting results. 
Hernani has been featured in: Stanford University, University of California, iHeart Radio, HR.com, Recruiter, Idea Mensch, CEOWorld Magazine, Conscious Company, The Revolution, Extreme Leadership, and more.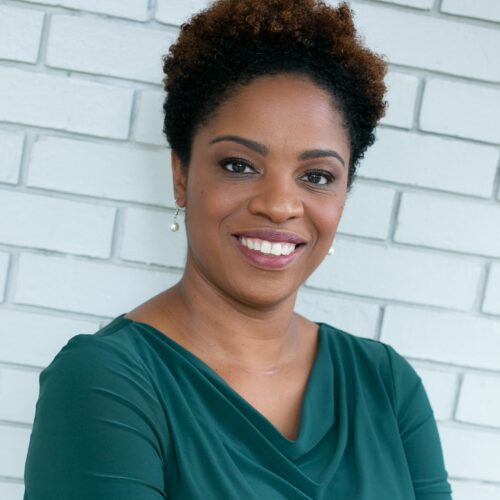 Caldwell Allen Consulting
Quionna Allen
Founder & Managing Partner, Caldwell Allen Consulting
Quionna is a dynamic trainer, facilitator, and HR consultant specializing in leadership development, employee performance and productivity, and equity, diversity, and inclusion (EDI).   
Quionna is on a mission to help leaders build self-awareness, team-awareness, and focus.  She gracefully combines curiosity and compassion with a laser focus on action that yields results.  
Over her 20+ year career in HR, she has found that newly formed leadership teams and newly promoted leaders are often times left to fend for themselves. She now works with them to build the awareness, clarity, and confidence needed to lead inclusively and navigate the uncertainty of their new roles.
Quionna is a certified professional coach and a certified Predictive Index Partner.  She holds a master's degree in Industrial and Organizational Psychology from the University of Tennessee at Chattanooga and a bachelor's degree in Psychology from Tuskegee University and lives in Atlanta, Georgia.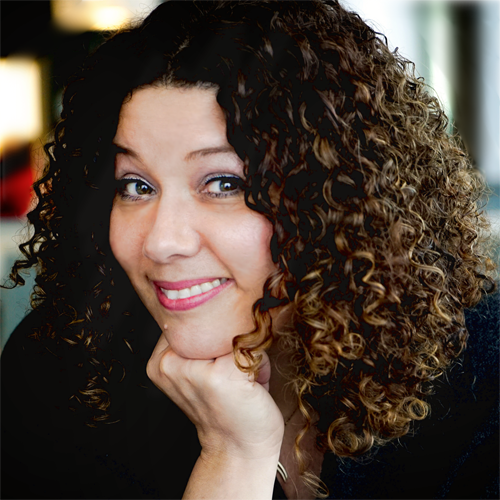 Frame of Mind Coaching
Kim Ades
President and Founder, Frame of Mind Coaching™
Kim Ades is the President and Founder of Frame of Mind Coaching™ and JournalEngine™ Software. Recognized as an expert in the area of thought mastery and mental toughness, Kim uses her unique philosophy and quirky coaching style to help leaders identify their personal blind spots and shift their thinking in order to yield extraordinary results. 
Author, speaker, entrepreneur, coach, and mom of five, Kim's claim to fame is teaching her powerful Frame of Mind Coaching™ process to leaders, entrepreneurs and influencers worldwide. Kim has been featured in a variety of online publications including Forbes and Inc. and has spoken for organizations including Microsoft and SHRM. In addition to being interviewed on many top-ranking podcasts, Kim coaches leaders live on The Frame of Mind Coaching™ Podcast.