SPEAKERS
All
Keynote
HR Innovates
Business + Strategy
Wellbeing Works
Talent + Culture
Professional Development
Legal-Ease
Sunrise Session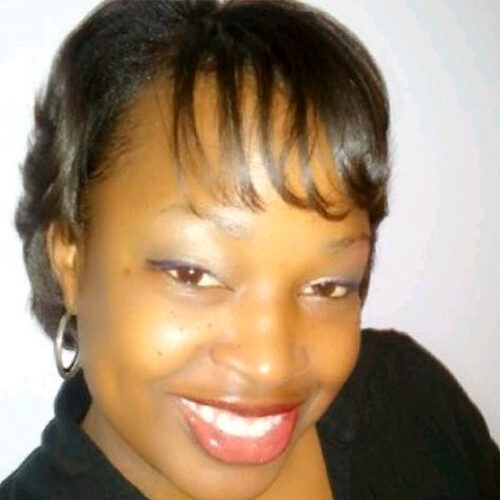 Southeastrans, Inc.
Pamela Ballard
Benefits Manager, Southeastrans, Inc.
Pamela D. Ballard received a Bachelor of Science in Marketing and Master of Science in Business Administration / Human Resources both from Troy University. Pamela enjoys close networking with people and is heavily involved with volunteering in the community. She has mentored young girls as a United Way Big Sister and currently volunteers at PRC Medical Center empowering women to make informed decisions. Pamela received the (CWPC) Certified Wellness Program Coordinator certification in 2018 to prepare for Southeastrans taking on the big step of becoming a self-funded employer. Pamela says, "The outcome and cost savings outweigh the challenges and risks associated with becoming a self-funded employer."
As the Benefits Manager with Southeastrans, Pamela manages enrollment, renewal, and delivery of benefits to the organization's employees, their wellness program, retirement plan, and leave policies. While this environment is fast paced and ever-changing, Pamela finds it rewarding helping people which is why she took human resources as a career path. "I see each employee is a customer and in order to lead you have to serve."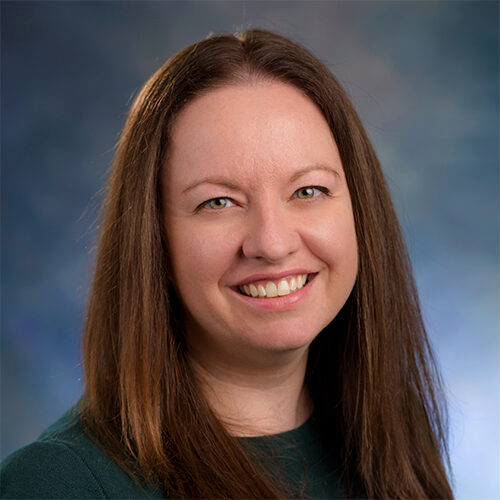 Georgia State University
Sarah Jane Barber
Assistant Professor in the Departments of Psychology and Gerontology, Georgia State University
Sarah Barber is an Assistant Professor in the Departments of Psychology and Gerontology at Georgia State University. She received her Ph.D. in Experimental Psychology from Stony Brook University and completed a postdoctoral fellowship in cognitive aging from the University of Southern California. As director of the Cognition and Aging lab at Georgia State University, she oversees experimental research studies that examine how younger and older adults' memory is affected by social and emotional factors. This research has been funded by multiple grants from the National Institute on Aging. Dr. Barber is also the recipient of the J. Don Read early career award from the Society for Applied Research in Memory and Cognition, an award that recognizes the outstanding contributions of emerging scholars in the area of applied memory and cognition.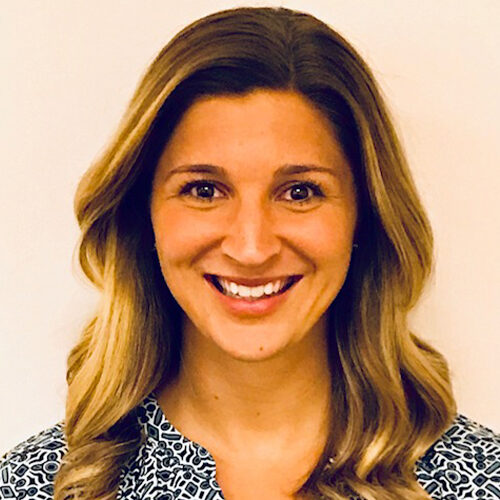 Equifax Workforce Solutions
Adrien Borger
Director, Talent Solutions Strategy | Equifax Workforce Solutions
Adrien Borger has spent the past decade driving measurable business results in the Recruiting & HR Technology space. Borger brings her background in HR software, specifically focused on talent management and recruiting to help organizations find the tools to get and retain the right talent. At Equifax, she collaborates with multiple teams to develop and support the Talent Solutions suite of services. Borger holds a Bachelor's degree from the University of West Georgia.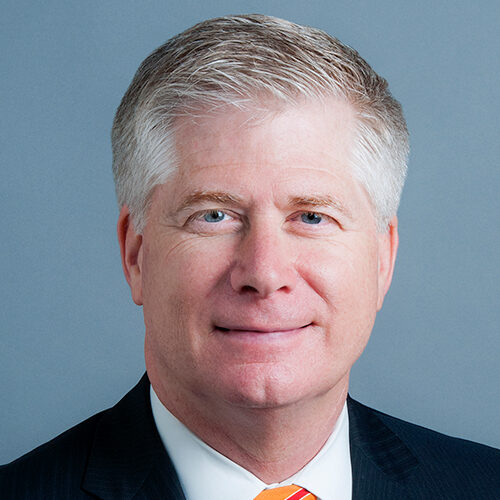 Fisher & Phillips LLP
D. Albert Brannen
Managing Partner, Fisher & Phillips LLP
D. ALBERT ("BERT") BRANNEN is Managing Partner in the Atlanta office of Fisher & Phillips LLP where he has practiced law for more than 35 years.
Bert represents employers exclusively in solving their labor and employment law problems and counsels them on how to comply with applicable laws, avoid or deal with workplace crises and prevent litigation. He regularly advises employers about increasing employee engagement and, when necessary, assists them with the negotiation, administration and arbitration of collective bargaining agreements. He is admitted to all state and federal courts in Georgia and the Supreme Court of the United States and has successfully represented employers in proceedings before the NLRB, EEOC, OFCCP, Wage and Hour Division, OSHA and other government agencies.
The College of Labor and Employment Lawyers elected Bert as a Fellow in 2015. He is active in the State Bar of Georgia and served as Chairman of the State Bar of Georgia's Labor and Employment Law Section. He is a founding Board member of that Section's Mentorship Academy and the Fulton County Daily Report named him Best Mentor in 2018. He served as past Chairman of Associated General Contractors' national Labor & Employment Law Council. He is a member of the Electric Cooperative Bar Association (ECBA), the Society of Human Resources Management (SHRM), the Human Resources Leadership Foundation (HRLF) and other professional groups.
Bert is AV rated by Martindale-Hubbell and has been annually named a "Super Lawyer for Labor & Employment Law" for the State of Georgia since 2005.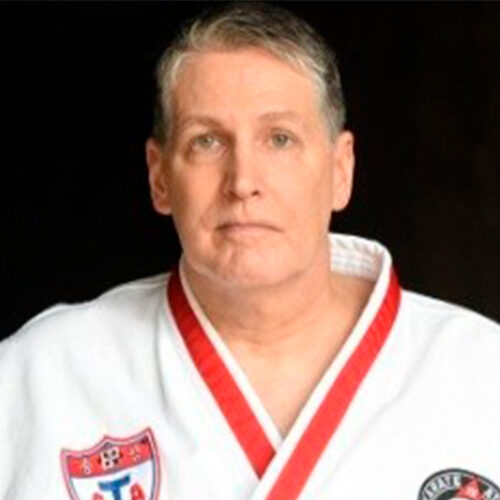 Chasing Mindfulness
Chase Carey
Author, Speaker, Corporate Trainer | Chasing Mindfulness
Christopher Chase Carey spent 20 years in Corporate America's' Health Insurance and Consulting industry, in significant positions. In 1998, as a VP of Underwriting for Aetna, Inc., he contacted the Chief Medical Officer telling him of the benefits of Meditation and other Complementary and Alternative Medicine (CAM) techniques. He offered to help the company become a major force in bringing these techniques to the health insurance industry and the people it took care of. He received a courteous reply admitting it all made sense but that he was simply too far ahead of them. 17 years later Aetna started teaching its employees to Meditate. Don't wait 17 years to learn Mindfulness and Meditation.
Chase teaches his personally developed Advanced forms of Meditation: Inner Essence Meditation(TM), Professional Meditation(TM), and Stress Domino Stress Reduction Meditation(TM) and is a Certified Meditation Teacher for the Sarah McLean's SEED Method(TM). Chase became a Certified Mindful Leader in 2017.
MARTIAL ARTS TRAINING. In September 2012, in pursuing a 25 year dream, he entered the local Taekwondo School and signed up for Black Belt training. Chase trains under Mr. Jonathan Chapovsky, 4th Degree Black Belt and Chief Instructor.
AUTHOR. In 2014 he published his first book: "Chasin' Meditation: The Step By Step Guide to a Stress-Free Life Through Meditation." In 2019, his second book, Chasing Your Mind Warrior was published.
He is now working on his third book and plans to have it published in early 2020.
Chase is a Certified Reiki Master, Jin Shin Jyutsu Practitioner, 3rd Degree Black Belt in Taekwondo, Certified Master Scuba Diver, Ghost Writer Tactical Firearms Enthusiast, and works as an Actor in TV and Movies (Drop Dead Diva, Necessary Roughness, Satisfaction, A&Es COMA, Sid Roth's "It's Supernatural," and more). He has Guest Lectured at the Philadelphia College of Osteopathic Medicine. He received a BS from Penn State University and his MBA from Villanova University (where he is a Guest Lecturer).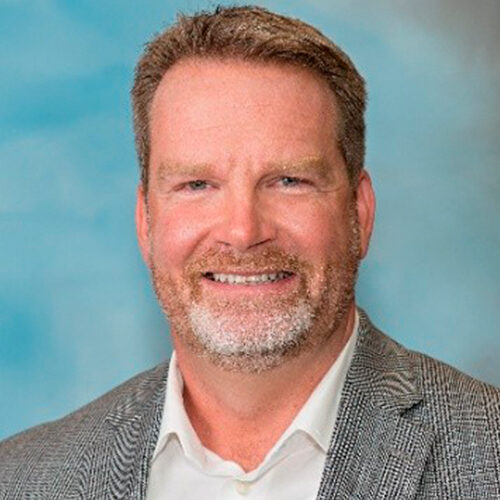 Panasonic Automotive
Stephen Childs
Vice President / CHRO – Panasonic Automotive
Stephen Childs, GTML™ is the CHRO of Panasonic Automotive, a global leader in the OEM Infotainment & Mobility space with over 9,000 employees. Stephen has 20+ years of HR experience and is a 2-time American Business Award winner for HR Executive of the Year in 2016 and 2018. He received the TMI Global Fellow of Talent Management designation from the Wharton Business School. He is a Global Keynote Speaker and Forbes Contributor on topics such as Culture, Leadership, The Future of Work, Growth Mindset, Change Management, and High Performance Teams. He has a huge passion for building the right Culture to help drive a Great Place to Work Culture.
Panasonic Automotive/Team Awards
2019 101 Best and Brightest Companies to work for in the Nation. "Elite Award for Communications & Shared Vision"
2018 101 Best and Brightest Companies to work for in the Nation. "Best of the Best Award"
2018 101 Best and Brightest Companies to work for in Atlanta. "Best of the Best Award"
2018 Candidate Experience Awards "CandE" Award. Top 20
2016 and 2018 American Business Award for HR Team of the Year (Gold/Silver)
2016 and 2018 American Business Award for HR Department of the Year. (Gold/Silver)
2013 2013 Pegasus Award "Excellence in Human Resources" – SHRM Atlanta
Even though they are proud of the awards, the ultimate goal has nothing to do with awards, it is to create a culture where highly talented people want to come to work and stay working for Panasonic because they want to, not because they have to.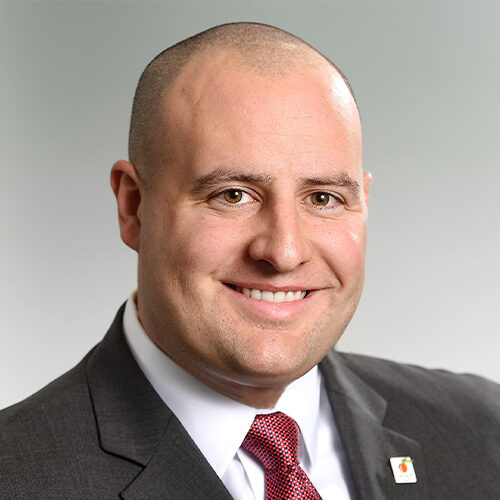 University System of Georgia
Matt Colvin
Executive Director of Economic Development, University System of Georgia
Matt is currently the Executive Director of Economic Development for the Board of Regents of the University System of Georgia.   In this role, he serves as a top advisor to the Chancellor, the Board of Regents and USG institutions on economic development matters.  Matt represents the University System alongside the Georgia Department of Economic Development (GDECD) and its key partners for business recruitment efforts – marketing the strengths of the University System's talent and research pipeline across the state to potential companies looking to locate or expand operations in Georgia.
In addition, Matt also serves as a USG liaison to various economic development stakeholders including the state's utility sector, the Georgia Chamber of Commerce, the Metro Atlanta Chamber of Commerce, and various corporate partners across Georgia to ensure that the University System is aligned with the business community to produce an educated workforce for both today and into the future.  A heavy focus for Matt is centered around high-demand areas of industry growth such as cybersecurity, financial technology, software development, film and digital media, aerospace and aviation, engineering, and logistics and supply chain talent.
Before his start at USG, Matt was the State Initiatives Director for GDECD's Workforce Division of Workforce Development – ensuring the state's talent development efforts align with the economic realities of the marketplace and industry demand. That work included a number of state-led programs seeking to meet the workforce needs of Georgia companies and aligning education and training toward in-demand jobs.
Matt previously served as a Business Development Associate with Electric Cities of Georgia in their Economic and Community Development – working alongside various stakeholders in the public and private sectors to bring job creation and capital investment to Georgia communities. Matt collaborated with domestic and international business leaders and company executives to locate or expand their business in Georgia – through market research, site selection assistance, and coalition building between state and local representatives.
Prior to joining ECG, Matt served as External Affairs Manager for the Georgia Chamber of Commerce and Broadcast Director for the Georgia State Senate. These roles provided Matt a strong understanding of Georgia's diverse private sector and the top legislative and policy issues relating to economic development – as well as the resources needed to effectively grow the state's business community and create jobs in Georgia.
A 20-year Georgia resident, Matt received Bachelor of Arts degrees in Political Science and Broadcast News from The University of Georgia, and a Master of Business Administration degree at UGA's Terry College of Business.
Matt and his wife Blair currently reside in Acworth with their children, Jack, Andrew, Charlotte and Clara.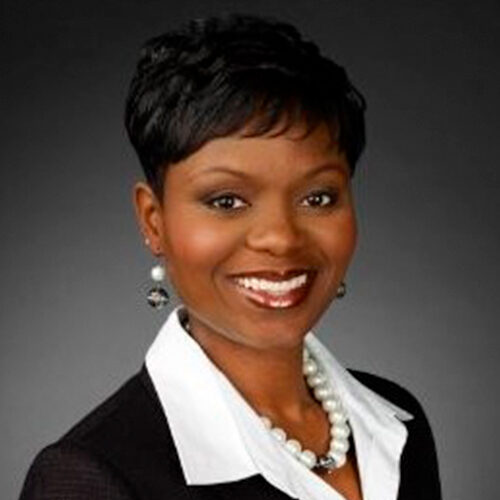 ADP
Caron Cone
Division VP HR, ADP
Caron Cone is Division Vice President, Human Resources for ADP National Account Services (NAS), a division of ADP that provides end to end Human Capital Management solutions for some of the largest organizations in the United States and abroad. Caron leads a team of senior HR professionals responsible for partnering with executives, leaders, and associates to define and execute a tightly linked business and talent agenda that improves organizational effectiveness by building individual capability at all levels and collective organizational capability as a result. Caron joined ADP in 2014 and partners closely with the business to ensure a strong focus on leadership, performance, execution, culture, and engagement.
Prior to joining ADP, Caron was with Turner Broadcasting System (now Warner Media). Prior to her time at Turner, she held various HR leadership roles of increasing responsibility within multiple Siemens operating companies. Caron began her career as a Mechanical Engineer in the petroleum industry gaining valuable experience in Construction Project Management, Logistics/Operations, and Risk Assessment Modeling.
Caron holds a Bachelor of Science degree in Mechanical Engineering from the University of Tennessee at Knoxville, a Master of Science degree in Human Resources Management, and an MBA with a concentration in Finance – both from the Keller Graduate School of Management. She is also a certified Human Resources Professional, a SHRM Certified Professional, and holds certifications in Strategic Workforce Planning and Change Management.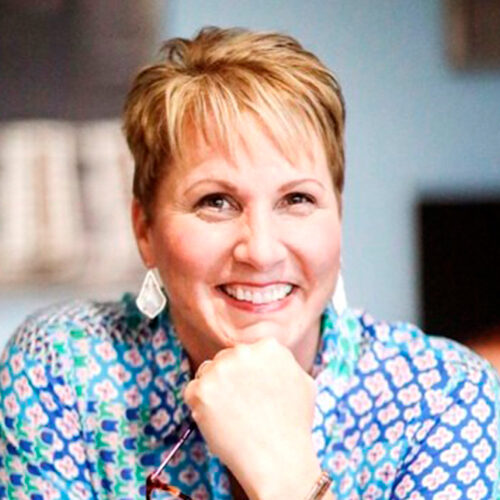 Thrive-Her
Tricia Dempsey
Founder and CEO, Thrive-Her
Tricia Dempsey is the founder and CEO of Thrive-Her, where she inspires and activates ambitious women to live their purpose, realize their potential and create a thriving career and life they love!
Unlike traditional coaching or training models, Thrive-Her combines digital courses, group coaching and a Thrive-Tribe community to transform the long-term results women can achieve. Thrive-Her's programs are built on The Next Level framework, which helps women gain complete clarity and build bold confidence to achieve their goals, while aligning with their purpose and strengths, communicating their value, increasing their visibility and building a vibrant community of support. Tricia has transformed her own career from a 7th-grade school teacher to an 8-figure CEO. Before starting Thrive-Her, Tricia started, scaled and sold her IT staffing firm, Agile, which was recognized for being the #2 fastest growing staffing firm in the nation, and a 3-time Inc. 5000 company. During this time, Tricia coached over 4,000 women to take their careers to the next level. Always a passionate advocate for women, Tricia has served on the boards of Susan G. Komen, where she raised over $320,000 through her own fundraising event as well as Women in Technology, where she volunteered for over 10 years, and served as the President of the organization. Tricia describes Thrive-Her as a movement and her life purpose and calling.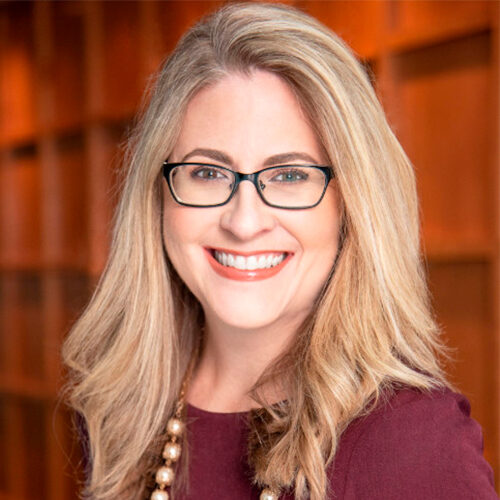 Eber Leadership Group
Karen Eber
CEO and Chief Storyteller, Eber Leadership Group
Karen Eber is a global talent, leadership development, and culture strategist focused on developing individuals, teams and organizations. Karen uses storytelling to point out examples in everyday life that inspire all people to reach their leadership potential and be #betterthanyesterday. She is an advisor and thought partner on Talent Development and Culture strategies. She is an inventive and constructive facilitator who regularly designs and facilitates custom coaching workshops to navigate CEOs and Senior Leadership teams to define vision and strategy, break through culture inhibitors and shape high performance.
Karen has worked as an Executive across Fortune 500 companies including GE, Deloitte and HP. She has also consulted to organizations in various industries on their organizational development, talent management and learning and development challenges. Karen has led Culture and Executive Development for 90,000 employees in 150 countries, served as a Chief Learning Officer for a business of 45,000 in 150 Countries, provided Executive Leadership Development and Coaching to the C-suite and their teams, and led Leadership and Organizational Development for leaders at all levels.
Learn more about Karen at https://www.kareneber.com/about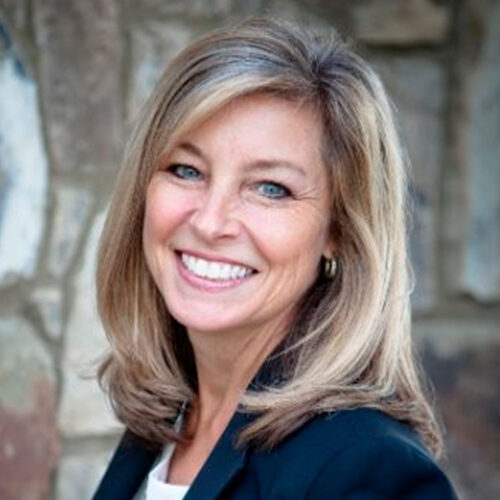 Innovative Outsourcing
Cindi Filer
CEO and Founder, Innovative Outsourcing
Cindi has over 30 years experience in HR, Finance, and Staff Development. She was a key player in establishing the HR division of WorldSpan, a provider of travel technology formed through a joint venture between Delta Air Lines, Northwest Airlines and TWA in the early 90's.
She left the corporate world and began her own part-time customized recruiting & starting a company which has been in business for more than 25 years. Cindi's diversified business acumen has served her well across many industries. She consults with companies in the aviation, finance, legal, medical, technology and marketing industries, offering her clients invaluable information that helps them reduce their chances of litigation, and improve their staff morale and productivity.
Cindi also helps clients discover their sweet spot so that they can operate in areas of strength and passion in their own roles as CEOs. Cindi dedicates a large portion of her time to working with other Atlanta CEOs, business owners, and hiring managers
in order to educate and connect them with the HR expertise they so desperately need in order to succeed in business. Being able to pass along vital business information that ultimately helps companies thrive is more than just a job for her – it is her passion.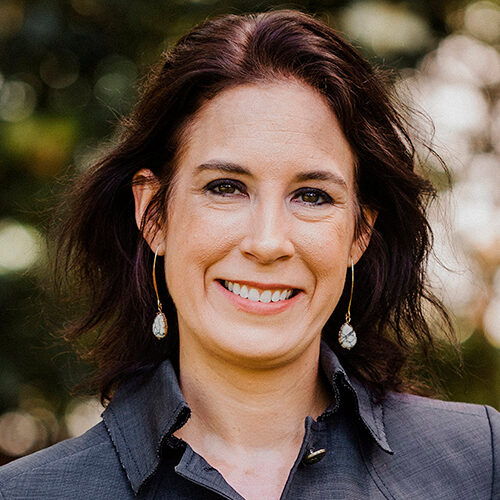 Lion Leadership
Natasha Ganem, Ph.D.
Founder & Principal Consultant, Lion Leadership
Dr. Ganem started Lion Leadership in 2015 and currently serves as managing director and principal consultant. Specializing in organizational development and employee engagement, Natasha helps executives create strategy around managing and developing staff. She is responsible for fueling the Lion Leadership values throughout operations so that Lion Leadership's delivery of service remains above the rest.
Not sure what you need to do to scale? Not sure how to get your people to the next level? Natasha can help with that. Put differently, she serves as an outsourced Chief Talent Development Officer for companies looking to grow as well as for companies who may have grown too fast. She can put processes in place that make for seamless transitions as well as patch holes in current systems that are broken or outdated.
Natasha teaches management and leadership seminars for Fortune 500 directors and executives at Emory University's Goizueta Business School and recently served 7 years as an award-winning faculty member at the University of Georgia. Combining real world experience with her academic background, Dr. Ganem spent 6 years in the Department of Institutional Effectiveness at the Savannah College of Art and Design where she gained certifications and tactical experience in building teams, consensus, strategy, and assessment protocols. There she collected data needed to validate and authenticate growth metrics as well as developed the agility needed to be successful in a creative, dynamic, and fast-paced organization.
Natasha holds a Ph.D. in Sociology from Emory University with a specialization in emotion management, workplace authority, and conflict.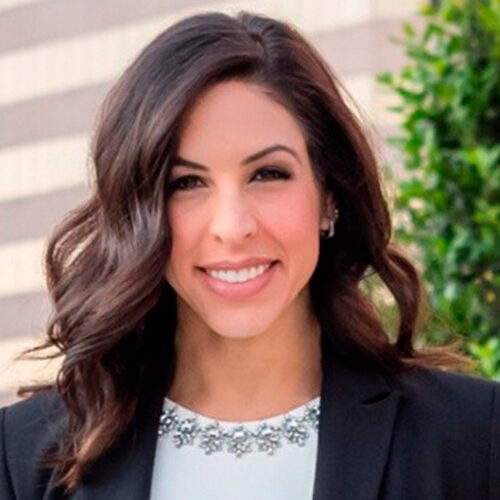 Northwestern Mutual Buckhead
Kasey B. Gartner
Wealth Management Advisor and Field Director | Northwestern Mutual Buckhead
Kasey grew up in Marietta, GA before studying marketing and finance at the University of Georgia. She graduated from UGA in 2003 and immediately joined Northwestern Mutual. Over the years, Kasey earned her MBA from Georgia State University in Atlanta, became a Certified Financial PlannerTM (CFP®) and earned her CLU® (Chartered Life Underwriter), ChFC® (Chartered Financial Consultant), RICP® (Retirement Income Certified Professional and CASL® (Chartered Advisor for Senior Living) designations from The American College. She works as a wealth management advisor and field director in the Goodwin, Wright network office of Northwestern Mutual located in the Buckhead area of Atlanta, Georgia. Kasey helps her clients with investment, insurance and comprehensive financial planning ranging from individuals just starting their careers, to business owners to retirees.
Kasey has been recognized by the National Association of Insurance and Financial Advisors (NAIFA) in Atlanta as a Top Advisor Under 40 and a Top Female Advisor. She has also qualified for Million Dollar Round Table recognition, representing the top 10% of advisors in her industry. She has also qualified for the Northwestern Mutual Lives Leaders Summit.
Kasey has been and continues to be involved in women's leadership initiatives within her organization locally, nationally and throughout the community. She is the first and only woman in her firm's 130+ year history to hold a leadership contract. She coaches and mentors other female advisors around the country, participates in a national women's leadership group and also serves on Northwestern Mutual's Gender Caucus, which focuses on elevating and promoting women through leadership. Kasey has worked on the planning committee for the United Way of Metro Atlanta's flagship women's event, Leading a Life of Purpose; as well as currently serving as a mentor for undergraduate business students at the University of Georgia.
Kasey travels the country speaking to women's groups and professional organizations on the importance of personal financial planning.
Kasey and her seven-year-old son live in Atlanta. She is a self-proclaimed fitness fanatic and nationally qualified NPC competitor. When she's not busy being mom or running her business, Kasey enjoys weight training and power yoga.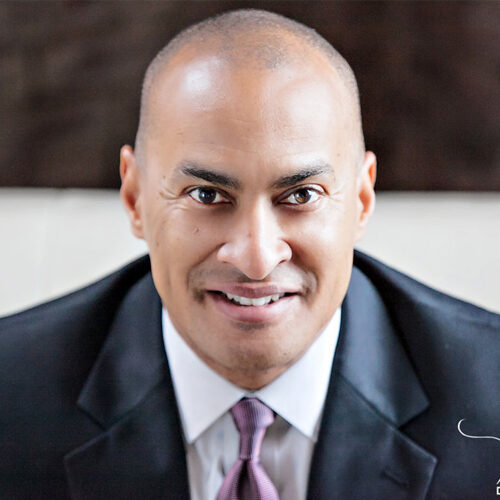 AMB Sports + Entertainment
Tim Goodly
Senior Vice President and Chief Human Resources Officer | AMB Sports + Entertainment
Tim Goodly joined the AMB Group executive leadership team as Senior Vice President and Chief Human Resources Officer in October of 2018.
He brings a wealth of experience including 16 years at Turner Broadcasting System where he led HR functions across multiple sports, entertainment, news and sales divisions. Prior to joining Turner, Tim had senior HR roles with PepsiCo, Mobil Corporation and spent five years in the service of our country with the Army Corp of Engineers. Most recently, Tim has led his own consultancy where he provided specialized executive coaching and management advisory services to colleges and universities, city and government agencies, non-profits and private firms across the country.
Tim holds a Bachelor of Science from the United States Military Academy at West Point, an MBA from Tulane University and a PhD in Organizational Development from Benedictine University.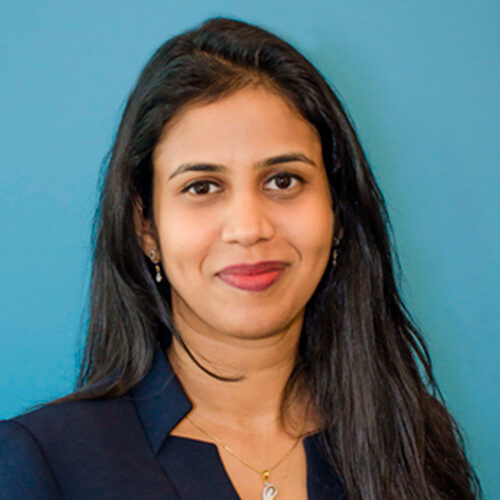 True Office Learning
Neha Gupta
CEO, True Office Learning
Neha is responsible for True Office Learning's product and technology vision, strategy and growth. Prior to her role as CEO, Neha served as Senior Director of Learning Solutions & Strategic Initiatives at NYSE Governance Services, leading all product strategy and development initiatives for the business. Neha has also served as Citigroup's Chief of Staff for the Institutional Clients Group Technology organization, reporting directly to the CIO. In her time with Citigroup, Neha led a number of strategic change management efforts involving critical, multi-million dollar initiatives across industries.
Neha holds an MBA in Management and Business Strategy from Rutgers Business School and a BE in Computers and Electrical Engineering from the Honors College of Engineering at Rutgers.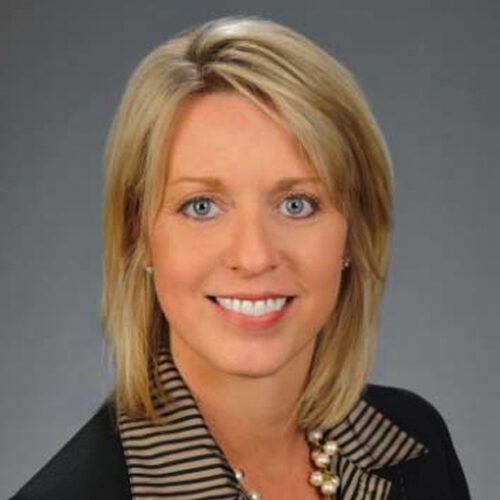 Secureworks
Stacie Hagan
Secureworks, Chief People Officer (Retired)
Stacie Hagan is the retired Chief People Officer for Secureworks, a global leader in intelligent cyber-security solutions with clients spanning North America, Latin America, Europe, the Middle East and the Pacific Rim. Ms. Hagan is responsible for all aspects of the company's people strategy, including attracting, equipping and retaining talent in an industry challenged by scarcity of qualified cyber-security talent. As a member of the executive team, her work aligns critical talent investments with the business strategy and drives organization design and culture to optimize the contributions of every te am member. During Stacie's nearly 30-year career, she has served as a leader of business transformation in technology enterprises where she has served as Chief People Officer, EVP of Operations, Chief of Staff to the CEO and consultant to executive teams and boards of directors. Prior to joining SecureWorks in 2015, Ms. Hagan was an officer of EarthLink, Inc., an IT services, network and communications provider, where she served as EVP of Customer Operations for the company's 150,000 business customers since 2013. From 2007 to 2013, Ms. Hagan served as EarthLink's Chief People Officer while also leading enterprise process improvement during a period of significant restructuring and acquisitive growth for the company. In addition, she served in a variety of human resources roles for EarthLink from 2002 until 2007. Ms. Hagan was co-founder and President of SynerChange, Intl., an executive coaching and organization development consulting firm, from 1993 to 2002. Ms. Hagan grew the company's consulting operations to include multiple strategic partnerships in the U.S and Europe, and co-authored a book on eliminating organizational barriers to high performance entitled The Chicken Conspiracy: Breaking the Cycle of Personal Stress and Organizational Mediocrity (1999). Ms. Hagan is a past chair and member of the Board of Directors for the Technology Association of Georgia (TAG), and is a past president and board member of the Human Resources Leadership Forum (HRLF). She is a graduate of Yale University.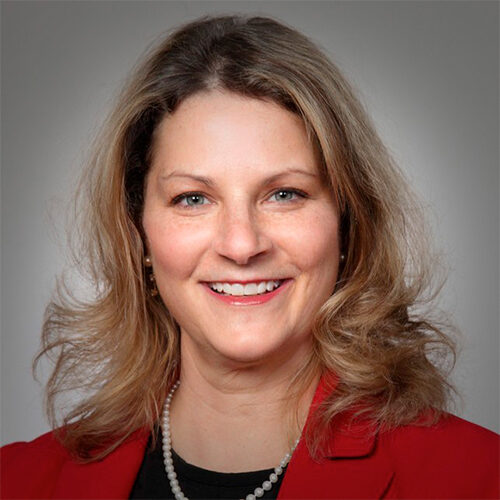 MatchKey Consulting
Jennifer Finkelstein Hall
Founder, MatchKey Consulting
After spending close to 3 decades in the bank industry training colleagues and growing a client portfolio one relationship at a time, Jennifer Finkelstein Hall started MatchKey Consulting in June 2017. MatchKey is a professional development consulting firm that, through training programs, workshops and events, provides professionals, especially millennials and women, with tools so they can be more successful building relationships, expanding opportunities and closing more business.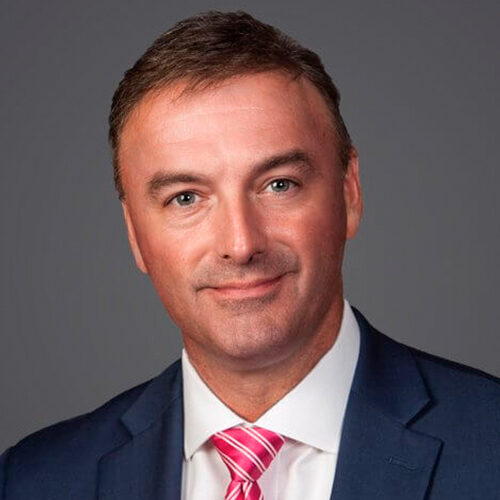 Ogletree, Deakins, Nash, Smoak & Stewart, P.C
Greg Hare
Office Managing Shareholder | Ogletree, Deakins, Nash, Smoak & Stewart, P.C
Greg Hare has been an employment lawyer at Ogletree his entire career, ever since 1991. He assists companies with human resources and employment-related litigation matters, including wrongful termination claims, sexual harassment, employment discrimination, employment contracts, trade secrets, and non-compete agreements.
He advises clients on a wide range of human resources topics, such as employee discipline and discharge, severance planning, independent contractor classifications, wage payment, family and medical leave, disability law, military leave, joint employment issues, affirmative action and reductions in force.
Mr. Hare also counsels clients on traditional labor relations matters involving union avoidance, decertification, strike contingency planning, double-breasting, grievance administration and arbitration, collective bargaining, unfair labor practice litigation, and other matters involving the National Labor Relations Board, including "protected concerted activity" cases.
Mr. Hare encourages companies to develop proactive human resources strategies that are designed to minimize exposure to costly litigation and disputes. This commonly includes conducting comprehensive employment law compliance audits, employment policy design and review, management training and counseling, and simulated problem solving workshops.
Greg played NCAA lacrosse at LeMoyne College and post-collegiate club lacrosse at UNC. He now enjoys coaching his boys' youth teams in Atlanta, including baseball, football and basketball at the Northside Youth Organization (NYO). Parishioner at Christ the King Catholic Church. Avid supporter of The Marist School.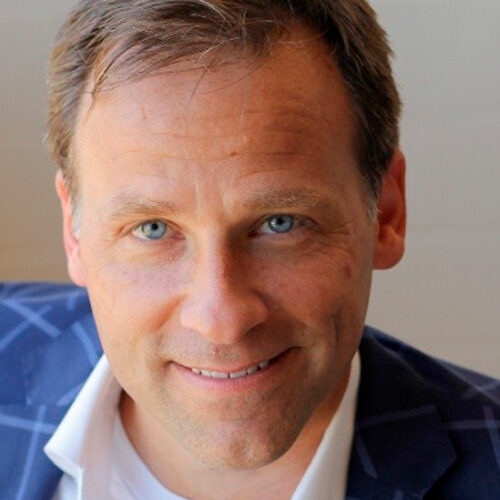 Hawks Agency
Greg Hawks
Corporate Culture Specialist, Hawks Agency
As a Corporate Culture Specialist, Greg shapes environments where everyone gets to contribute their best daily! For two decades he has mentored leaders, developed teams, crafted culture and empowered employees. He is intensely motivated to grow high capacity performers who work, serve and sell with excellence, consistently.
As a Keynote Speaker, he is an enthusiastic character. His style, wit and energy consistently capture the attention and imagination of audiences. His forward thinking contributes fresh perspectives that work. He's annoyingly optimistic, contagiously energetic and slightly mischievous. People tend to like him.
Through Hawks Agency, he originated the Like An Owner® platform. Compelled by the principle that individuals who Think, Act, Lead and Create Like An Owner® will be more fulfilled and productive. Organizations who commit to implement an Ownership Culture will find deeper loyalty, stronger results and rapid growth consistently.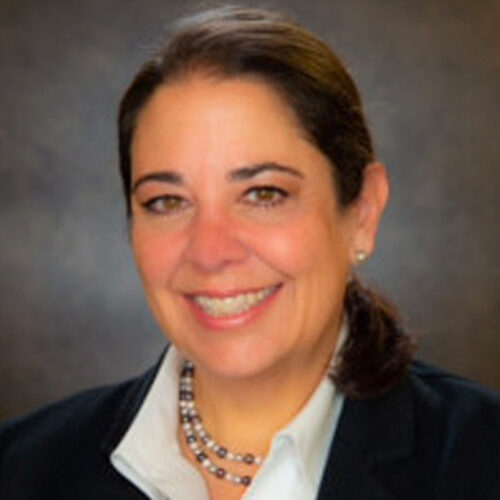 Deloitte
Chris Havrilla
VP, Head of HR Technology & Solution Provider Strategy and Research Practice | Bersin™ Deloitte Consulting LLP

Chris leads the HR technology and solution provider strategy and research practice for Bersin, Deloitte Consulting LLP—helping to demystify the ever-changing HR Tech landscape for their corporate and solution provider members. She has worked diligently through her career with business and HR leaders—both as an internal HR & HR technology/strategy practitioner or as a consultant/adviser—on radically improving talent strategy, technology, and leadership—as well as the vendors who serve them. With a unique blend of technical, HR practitioner, business and vendor experience, she laughingly describes herself as a bit of a talent, HR Tech and Future of Work "whisperer". Chris has a degree in MIS, with a concentration in AI, from the UGA Terry College of Business. She loves figuring out how the latest trends and innovations in data, tools, and technology can help change the face of HR and the world of work.
In 2019, Chris was selected by Human Resource Executive® and the HR Technology Conference to be included on the inaugural Top 100 HR Tech Influencers list, which recognizes individuals from the HR, technology, and business communities who are impacting the state and future direction of HR technology.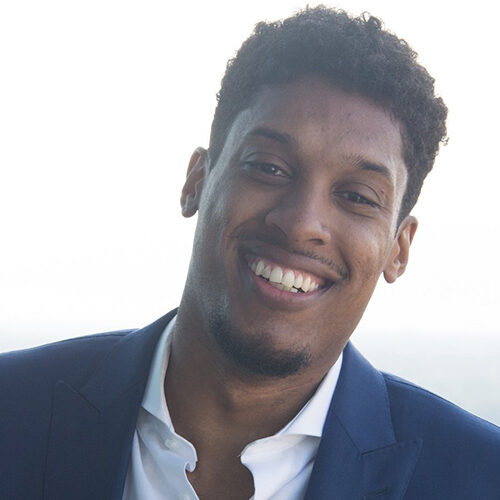 unboXt, Inc.
Hakeem Isaac
Founder, unboXt, Inc.
Hakeem Isaac is a former investment banker and passionate entrepreneur. He earned his Accounting degree from Morehouse College, and was professionally trained by the likes of Goldman Sachs, Pricewaterhouse Cooper and Fifth Third Bank.
Hakeem is the Founder of unboXt, Inc., a data analytics enterprise that helps companies visually identify the subcultures within their organization. unboXt's software helps managers create a consumer-based employee experience for their teams. Within the last year, since launching the product, the company has bootstrapped to being a multi-million dollar business.
When Hakeem is not working on his startup, he enjoys competing in Ironman races, marathons or teaching financial literacy to anyone willing to listen. Hakeem's life truth is — a dream will forever remain a dream without the capital (fiscal or human) to bring it to fruition.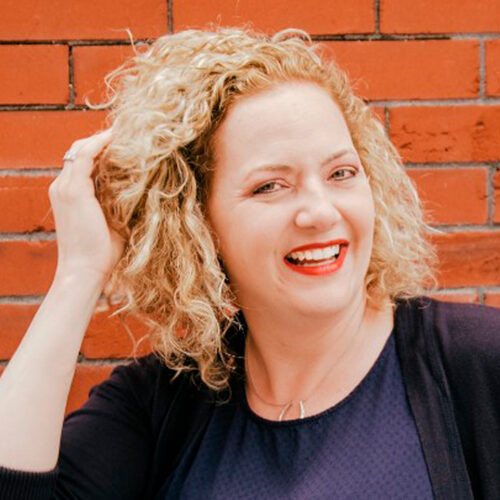 NavigateHCR
Dr. Kristin Kahle
Founder and CEO, NavigateHCR
Dr. Kristin Kahle is the CEO and Founder of NavigateHCR (NHCR), a full-service ACA and compliance technology company. Her team of HR and compliance specialists assist brokers and employers with the most complex requirements of healthcare law. Dr. K, a Certified Healthcare Reform Specialist, represents NHCR in industry-related seminars and summits to ensure her company is current on ACA and other legislative developments, employee benefits trends, and compliance issues faced by employers and HR professionals. Dr. K has significant of experience and knowledge of all things compliance and reporting, as she was a benefits broker for over twenty years, previously owned a third-party administrator, and was the first Doctoral candidate to write on ACA/Employer Compliance Complexities.
In 2014 and 2015, she was awarded the "Most Influential Woman in Benefits" by Employee Benefit Advisor. More recently, Dr. K was nominated for the San Diego Business Journal Top Tech Award 2019, for the technology developed by NHCR.
Passionate about her employer clients, Dr. K started a non-profit, HEEL, Help for Employers and Employees Under ACA Legislation, through which she serves as a lobbyist on Capitol Hill. Dr. K holds a DBA from Argosy University, an MBA from University of Phoenix, and a BA from Pine Manor College. Prior to graduation from Pine Manor College, Dr. K was well-known for being the only female athlete at PMC to obtain a "double-double"!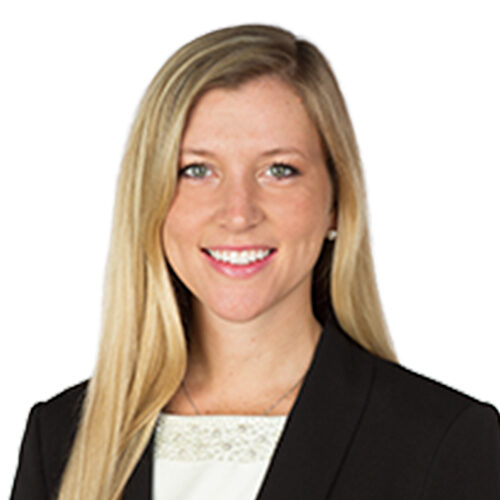 Littler Mendelson, P.C.
Blaze Knott
Labor & Employment Attorney, Littler Mendelson, P.C.
Blaze R. Knott represents large and small employers in a wide variety of employment-related matters. Blaze advises and counsels clients facing employment and labor-related issues in the workplace, trains management and employees, and represents employers in single-plaintiff and class and collective action litigation, as well as before administrative agencies.
Blaze handles litigation and administrative charges involving employment discrimination and harassment, retaliation and whistleblowing, disability and leave of absence, and unfair labor practice allegations, among other claims.
Blaze also advises employers on day-to-day employment-related issues and provides counsel regarding leave of absence policies, compliance, and administration. She assists clients with compliance efforts and in developing broad employer policies and handbooks. Blaze provides training for employees and management regarding preventative strategies to avoid litigation, management strategies and best practices, and leave of absence and disability issues and administration tips.
Prior to joining Littler, Blaze worked as a complex commercial litigation associate for a national law firm.
In law school, Blaze was a member of the Moot Court Board and a research and writing editor on the Business Law Review.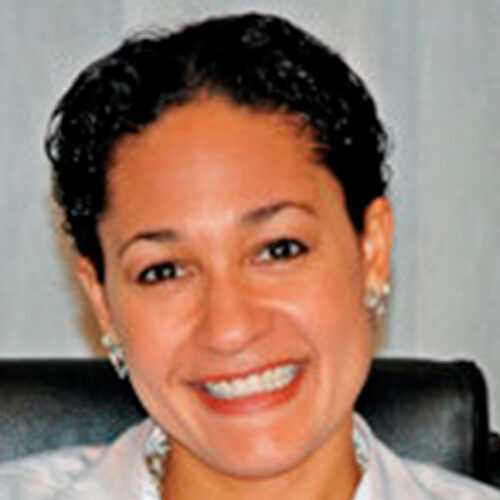 Workable Options
Candace M. Kollas, Esq.
President, Workable Options
Candace Kollas is the President of Workable Options, an Atlanta-based consulting firm that specializes in delivering concrete new solutions to today's toughest HR and employment-law-related challenges. Ms. Kollas has represented corporate, governmental, and individual clients in all aspects of employment litigation, mediation, and training for over 20 years.
Prior to founding Workable Options, Ms. Kollas specialized in litigating labor and employment law matters for law firms in Georgia, as well as with the Office of the Florida Attorney General.
Today Ms. Kollas is a nationally renowned speaker that focuses on the proactive side of employment law and is passionate about positively impacting companies and their employee population. Ms. Kollas frequently conducts on-site training for employers, including her prominent "boot camp" for managers. Among Ms. Kollas' many workplace-transformation achievements, she assisted Coca-Cola Enterprises in the development of its integrated Conflict Management Systems, and was the Master Trainer for the nationwide implementation of that system.
Ms. Kollas is an expert on investigations and frequently assists organizations in investigating workplace matters. Ms. Kollas was authorized by the federal government to investigate federal EEO complaints, has conducted over 300 major workplace investigations and ensures a consistent investigation process in her training course Internal Investigations; A Practical Training Course.
Specialties: Labor and Employment Law, HR consulting, Internal Investigations, Conflict Management Training, Executive Coaching, Human Resource Training, Dispute Resolution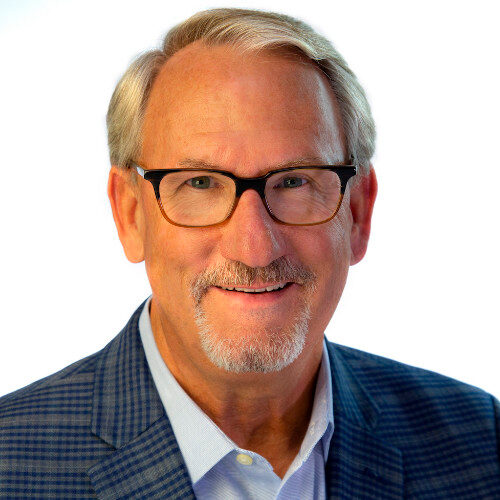 GXG
Craig Lemasters
CEO, GXG
Craig Lemasters is an advisor, entrepreneur, investor, and board member with more than two decades of success in executive leadership positions, now dedicated to helping senior leaders get unstuck on the major growth challenges to their businesses.
As CEO of GXG, Craig facilitates candid conversations about knowledge gaps, strategy, and critical decision making for a wide range of industry leaders. He is passionate about the application of operator-based learning in advisory boards, executive learning, and especially succession readiness.
Craig was previously the CEO of Atlanta-based Assurant Solutions, a subsidiary of Fortune 500 Assurant, Inc. Craig lead Assurant's digital transformation and expansion from solely B2B to include B2C business and presence in 25 new markets around the world.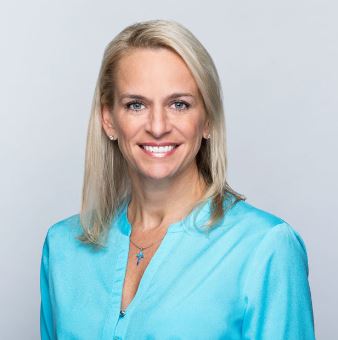 The Riverbend Group & Prepare to Roar & Doreen Linneman, LLCs
Doreen Linneman
CEO, The Riverbend Group & Prepare to Roar & Doreen Linneman, LLCs
Doreen Linneman is the founder and leader of The Riverbend Group, LLC, a people and organizational development company focused on management consulting, professional development and teambuilding. Doreen is passionately dedicated, both professionally and personally, to inspire people who want to courageously find and live their best life. Doreen specializes primarily in the healthcare and sports industries. She is a graduate of both Vanderbilt University (BA) and Emory University (MBA).
She is an alumnus of Atlanta's "40 Under 40" and is an international keynote speaker at universities and conferences. In addition to being a 3-time Ironman Triathlete and certified professional tennis instructor, Doreen is an adventure-holic and has a serious case of wanderlust. Doreen has paraglided off a mountain in Venezuela, lived with and taken care of lion cubs in South Africa, climbed an ice-covered volcano in Chile, rappelled a cliff and scaled underground waterfalls in the caves of Belize, trekked Silverback Gorillas in the mists of Rwanda, zip-lined and rafted her way across Costa Rica, boated on the Panama Canal, came face to face with Great White Sharks off the coast of Africa, and has completed sugar-cookie surf torture and log evolutions led by mighty and inspiring Navy SEALs.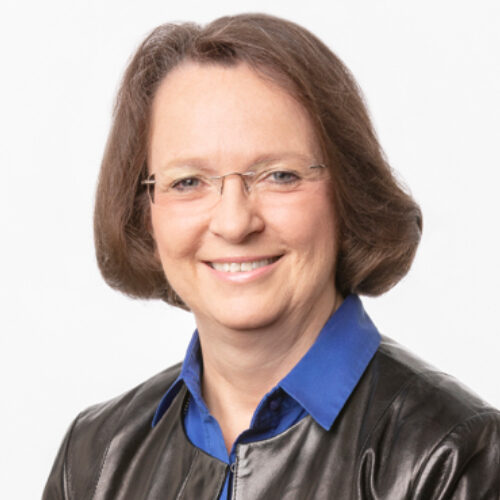 WestRock
Vicki Lostetter
Chief Human Resources Officer, WestRock
Vicki Lostetter is chief human resources officer, responsible for developing and executing WestRock's human resources strategy in support of the overall business plan and strategic direction of the company. Prior to joining WestRock, Vicki served as the general manager of Global Talent Management for Microsoft, Inc. and has held global human resources leadership roles with Coca-Cola, Honeywell, and Gelco.
Vicki earned a bachelor's of science degree in business management from the University of Phoenix.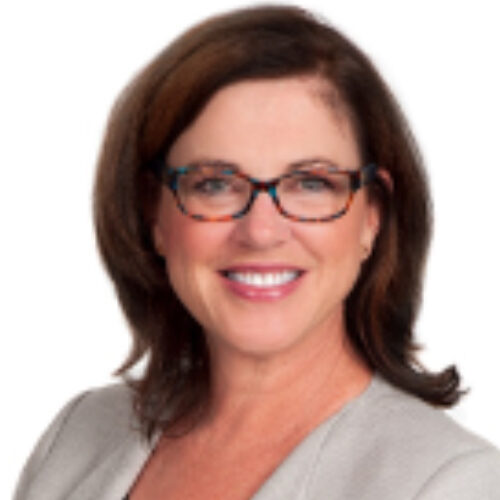 Six20 Partners
Cindy Lynch
Principal, Six20 Partners
Cindy Lynch knows every leader wants to lead a winning team and every employee wants to be part of a winning team.
She's proved over and over that hiring the right people, developing teams and managers is what enables organizations to attract and keep top talent.
Cindy's background in the realm of performance improvement, change dynamics and organizational development give her a unique perspective. With 25+ years of HR work, she has gained extensive experience in how to raise performance in individuals and teams to create long-term success and fulfillment.
Some of Cindy's accomplishments include:
– Closing the skills gap in managers to create more engaged, productive and happy teams
-Consistently able to increase sales revenue, often by more than 20%
– Changing the mindset in companies that hiring the right people and having the right managers is what is needed to dramatically decrease HR complaints, customer complaints, and accidents.
– And more, just ask her.
For fun, Cindy keeps busy with improv, pistol shooting, pickleball & origami.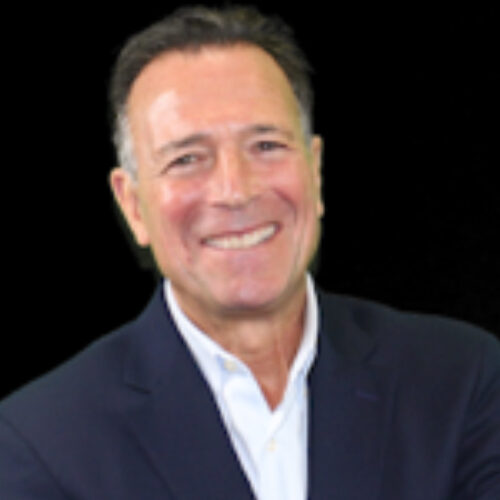 Turknett Leadership Group
Tino Mantella
President & CEO, Turknett Leadership Group
Over 25 years of service as President/CEO of for-profit and not-profit organizations. Experience is varied from human services, health, and technology. My roles have given me a unique and diverse set of opportunities to do such things as: raise over $100 million dollars; build prominent boards of directors; impact lives through program/service offerings; and to work with amazing teams of people with unbending interest in serving their communities in thought and deed. On 10/29 I join the wonderful people at Turknett. TLG and the two Founders, Lyn & Bob, have been impacting the lives of people for over three decades. Their unique Character model is foundational. I am humbled to be given the chance to provide leadership at TLG., while still supporting the mission at Tier4.
Specialties: Building companies; Strategic Planning; Business Development; Talent Development; Board Development; Fund Raising; Connecting/Networking; Purpose Driven Leadership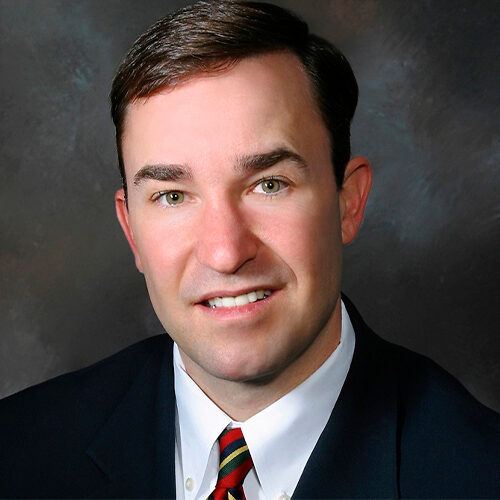 Constangy, Brooks, Smith & Prophete,
Jonathan Martin
Partner – Traditional Labor Practice Co-Chair | Constangy, Brooks, Smith & Prophete, LLP
Jonathan Martin is an Equity Partner and the national Co-Chair of the Traditional Labor Law Practice Group with Constangy, Brooks, Smith & Prophete, LLP.
Constangy, Brooks, Smith & Prophete, LLP has counseled employers on labor and employment law matters, exclusively, since 1946. With nearly 200 attorneys in 15 states, the firm has been designated as a "Go To" Law Firm by both Corporate Counsel and Fortune magazines. The firm is top-ranked by the U.S. News & World Report/Best Lawyers Best Law Firms survey.
Jonathan is a graduate of the Terry School of Business, University of Georgia, (B.B.A.- Banking & Finance, cum laude), and a graduate of the Walter F. George School of Law, Mercer University, (J.D., magna cum laude), where he served as the administrative editor of the Mercer Law Review.
Prior to being in private practice, Jonathan served as a military lawyer in the Air Force Judge Advocate General (JAG) Corps, where he also served as a Special Assistant United States Attorney. Jonathan currently serves in the Georgia Air National Guard, where he holds the rank of Lieutenant Colonel.
Jonathan focuses his practice in employment discrimination litigation for management, defending corporations in law suits arising under Title VII of the Civil Rights Act of 1964, the Age Discrimination in Employment Act (ADEA), and the Americans with Disabilities Act (ADA), as well as related state laws. Jonathan also represents management in traditional labor law issues under the National Labor Relations Act (NLRA) and in wage & hour issues under the Fair Labor Standards Act (FLSA).
The former chairman of the State Bar of Georgia's Employers' Duties & Problems Committee, and the former state-wide Chairman of the Georgia Department of Labor's Georgia Employer Committee, (a public-private partnership representing over 1,600 employers) Jonathan conducts extensive management training on labor and employment law subjects for corporations and government agencies throughout the United States. Jonathan has also served on the FMLA Subcommittee and the Labor Relations Committee of the United States Chamber of Commerce in Washington, D.C. Jonathan has also testified as an expert before the Georgia Senate on labor relations issues affecting the State of Georgia.
Jonathan is a contributing co-author to the Mercer Law Review publishing an annual article on Labor & Employment Law for the Annual Survey of Georgia Law, and he is a Chapter Editor of ABA/BNA publication, THE DEVELOPING LABOR LAW (7th Edition & Supplements). He also co-authors an article on Labor & Employment Law for Mercer Law Review's Eleventh Circuit Survey (GA, AL, FL).
In 2006, Jonathan was selected as a "Rising Star" in the SuperLawyers® Edition of ATLANTA Magazine.
In 2007, Jonathan was named one of GEORGIA TREND Magazine's "40-under-40," which recognizes "Georgia's Best and Brightest – rising stars in business, politics, the arts, nonprofits and education."
In 2012, Jonathan was awarded the Martindale-Hubbell® AV Preeminent® rating, the highest-possible rating for an attorney for both ethical standards and legal ability. The pinnacle of professional excellence, the rating is achieved only after a recommendation by members of the bar and the judiciary.
In 2013, Jonathan was named a "2013 BTI Client Service All-Stars." Of 307 lawyers nominated nationally by in-house counsel, Jonathan was identified as one of 28 labor and employment attorneys who were "Client Service All-Stars," an honor reserved for those that set themselves apart by keeping a close eye on changing trends in the regulatory and legal landscape, and by paying attention to clients' needs, according to the BTI Consulting Group Inc.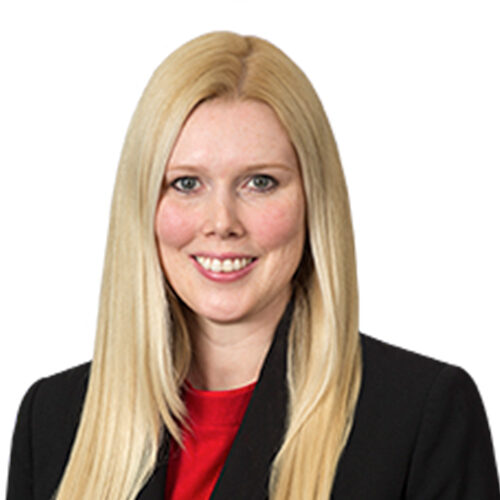 Littler Mendelson, P.C.
Katy McConnell
Labor & Employment Attorney, Littler Mendelson, P.C.
Kathryn S. McConnell has earned a reputation for providing a white-glove, efficient, and comprehensive service for her clients. Katy's litigation and counseling experience spans multiple industries, including retail, food and beverage, construction, staffing, telecommunications, manufacturing, transportation, advertising, automotive, payment solutions, and financing. She is a trusted advisor on all aspects of the employment relationship, a tenacious litigator, and a skilled negotiator. Katy is known for providing practical and business-forward advice both in compliance matters and on litigation matters to her clients. Katy works with her clients to find the best legal solution for their business needs. While Katy's clients include global and national companies, she has a passion for advising and defending emerging growth companies, small businesses, start-ups, and entrepreneurs. Katy also has extensive experience working with franchisors and franchisees throughout the U.S.
Katy focuses on representing employers in complex employment litigation matters, including single and multi-plaintiff actions and class and collective actions in the wage and hour, unfair competition, and employment discrimination/retaliation areas. She regularly defends employers in state and federal courts across the U.S. in lawsuits alleging discrimination, harassment, retaliation, wrongful discharge, emotional distress, FLSA and FMLA violations, breach of restrictive covenants, and other employment-related claims. Katy has extensive experience defending and mediating charges filed with the Equal Employment Opportunity Commission and equivalent state and local administrative agencies.
Katy also serves as the Georgia coordinator and liaison for Littler's Workplace Policy Institute (WPI) focusing on Georgia's state legislative and regulatory developments in employment and labor law. She assists the employer community in understanding the impact of Georgia legislation before it becomes law. Katy also serves on the Georgia Chamber of Commerce's Small Business Advisory Council.
Earlier in her career, Katy worked in the London office of an international law firm and was admitted as a Solicitor in England and Wales.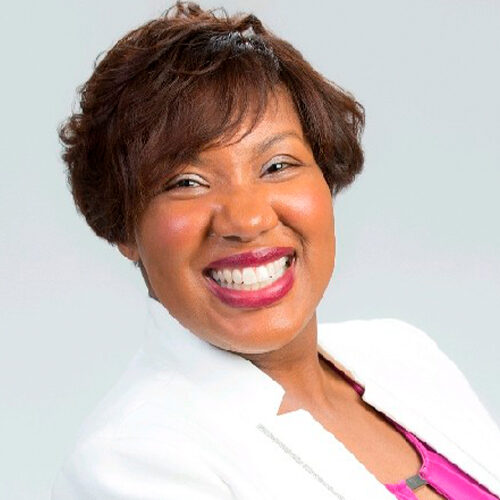 Marcella McCurdy Consulting LLC
Dr. Marcella McCurdy
CEO/Owner, Marcella McCurdy Consulting LLC
Dr. Marcella McCurdy's core mission is centered on "Bridging Gaps and Breaking Barriers" in the Career Development space. She is passionate about helping organizations, colleges, and universities develop their talent base, and cultivate a diverse culture to fulfill their mission. She has been an advocate for interns, college students, and a voice for multicultural equality in the workforce and in education.
Dr. McCurdy is the Chief Executive of her own consulting firm, Dr. Marcella McCurdy, LLC, which serves to close economic and workforce gaps by helping organizations recruit the right talent and assisting interns in building their careers. Dr. Marcella McCurdy focuses on IT talent development/recruitment, succession planning, leadership development, and diversity & inclusion.
Her signature speaking topics are: Ask Me Anything Relating to HR, Leadership, or Diversity which is a question & answer forum. Additionally, she loves to share her story, about overcoming obstacles, and discovering her career path. She uses her voice to ignite change and give inspiration. Dr. McCurdy's interests include women's empowerment, leadership development, economic equality, and talent recruitment and development.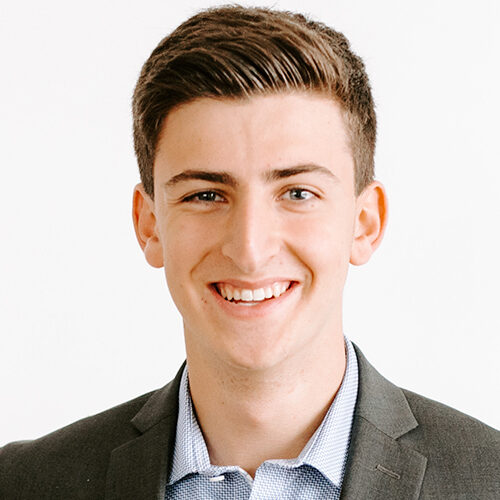 XYZ University
Josh Miller
Director of Gen Z Studies, XYZ University
Josh Miller is a passionate and informed advocate for his generation—Generation Z. He launched his first business at 14, and now at 18 years old, he is already regarded as one of the most exciting rising stars on the national speaking circuit and on his way to becoming a renowned thought leader. Among his many achievements, Josh is XYZ University's Director of Gen Z Studies, an international keynote speaker, co-author of XYZ University's research papers Ready or Not – Here Comes Z and Teaching Gen Z: Everything we wish schools knew about our generation and education, and he's the host of The Gen Z Podcast. In addition to his role at XYZ University, Josh is a senior in high school and he is based in Minneapolis, Minnesota.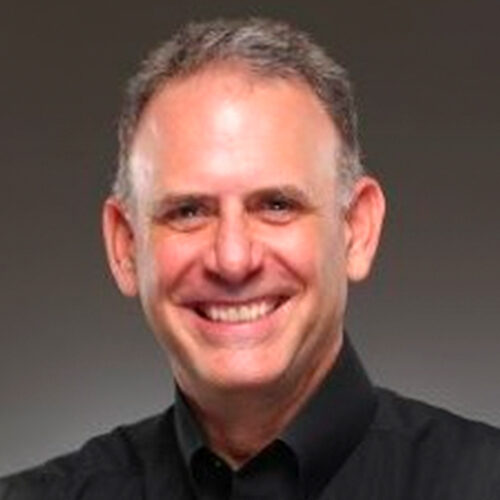 Rali
Larry Mohl
Founder and President, Rali
Larry is a Founder and President of Rali. Larry is the former Founder and CEO of Jubi, Inc., a cloud-based Change Experience Platform that activates group performance using its' proprietary "Learn-Do-Inspire" architecture. With its recent merger with the onQ social video platform, Rali now provides technology, content, and services designed to help organizations connect, grow, and transform.
As Chief Learning Officer for the Cellular Division at Motorola Inc., The American Express Company, and Children's Healthcare of Atlanta, Larry has developed innovative approaches to leadership development, knowledge communities, and integrated talent management. Larry was an early leader in the conception and implementation of Communities of Practice when he was named the head of Knowledge Management at Motorola University.
Larry is the co-author of the Wall Street Journal best-selling book "Networking is Dead: Making Connections that Matter". He has been featured as the cover story in Chief Learning Officer Magazine and is a sought-after speaker on a broad array of organizational topics. Larry is a contributing author in the books "Courageous Training: Bold Actions for Business Results" and "Talent Management: Strategies from Six Leading Companies".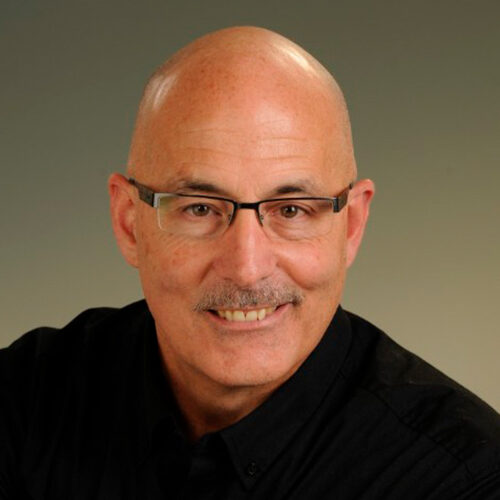 Boss Builder
Mack Munro
Founder/CEO, Boss Builder
Mack Munro is Founder and CEO of Boss Builders and is an experienced consultant, author, and speaker who has worked with executive and management teams in companies of all types, sizes, and industries in the USA and abroad. He is the author of How to Build Better Bosses, How to Win at Performance Management, and How to Be a Great Boss.
He holds a MA degree in Organizational Leadership from Chapman University and a BS degree in Health Care Management from Southern Illinois University He is a qualified facilitator of the MBTI® and has also written and developed several personality and behavioral assessments and online tools.
Mack hosts two popular podcasts: HR Oxygen geared towards the overworked, overstressed, overwhelmed, and under-appreciated HR professional, and The Boss Builder Podcast, aimed at newly-promoted supervisors.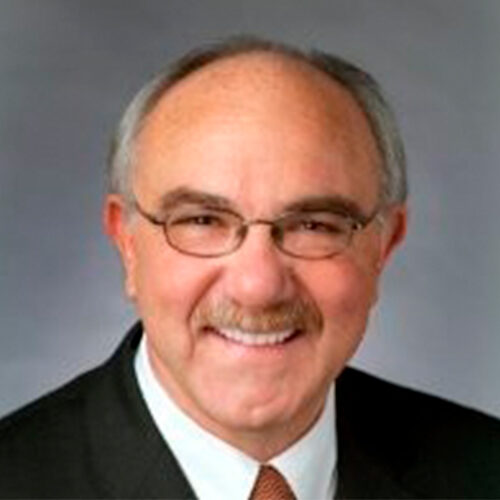 ROI Institute, Inc.
Jack J. Phillips, Ph.D.
Chairman, ROI Institute, Inc.
Jack J. Phillips, Ph.D., chairman of ROI Institute, is a world-renowned expert on accountability, measurement, and evaluation. Phillips provides consulting services for Fortune 500 companies and major global organizations. The author or editor of more than 100 books including "High-Impact Human Capital Strategy: Addressing the 12 Major Challenges Today's Organizations Face" (AMACOM, 2015), Jack conducts workshops and presents at conferences throughout the world. His work has been featured in the Wall Street Journal, BusinessWeek, Fortune magazine, and National Geographic. He has been interviewed by several television programs, including CNN.
Dr. Phillips has served on the boards of several private businesses, including two NASDAQ companies, several nonprofits, and associations, including the American Society for Training and Development, the National Management Association, and the International Society for Performance Improvement, where he served as president.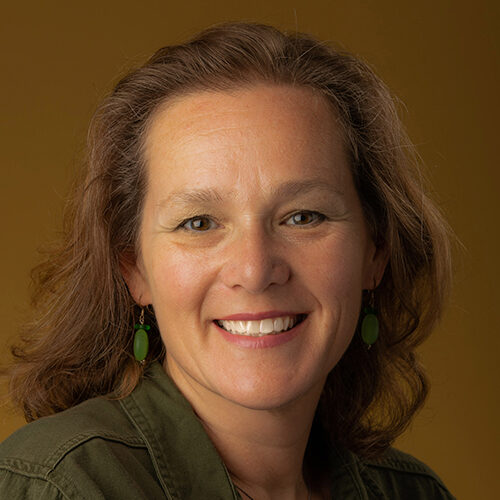 Kennesaw State University
Dr. Susan Raines
Associate Director, School of Conflict Management, Kennesaw State University
Dr. Raines is the Associate Director of the School of Conflict Management, Peacebuilding & Development at Kennesaw State University (KSU) in suburban Atlanta. In addition to leading the executive Master of Science in Conflict Management program at KSU, she works with organizations to prevent and proactively manage conflict and collaboration (VW, YKK, USPS, USACE, Coca-Cola, Florida Supreme Court, Medical Association of Georgia, Georgia Courts, Italian Chamber of Commerce, United Nations-IOM, and more). She works to prevent conflict, intervene with dysfunctional teams, and enhance collaboration and mission achievement within organizations. She has mediated more than 16,500 cases inside and outside of the court system, including hundreds of cases of employment and workplace disputes, although her goal is to prevent conflicts rather than mediated litigated disputes. She is the author of Conflict Management for Managers (2013; 2019), the co-author of Expert Mediators (2013) as well as more than 55 peer reviewed publications, and is the Editor-in-Chief of Conflict Resolution Quarterly.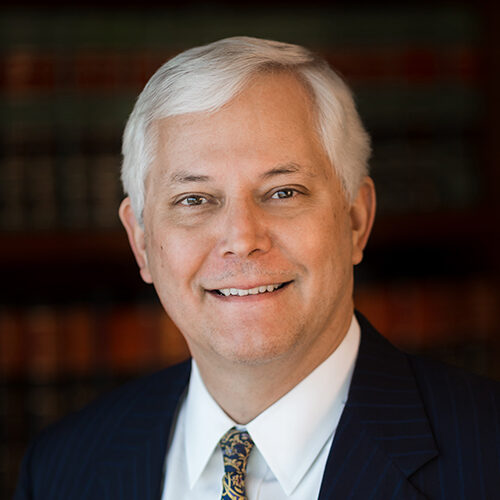 Bodker Ramsey Andrews Winograd & Wildstein, P.C.
Robert E. Rigrish
Employment Litigator, Bodker Ramsey Andrews Winograd & Wildstein, P.C.
Rob has for over 35 years represented employers in defending EEOC charges, FLSA charges, and labor and employment litigation.
See profile at https://www.brawwlaw.com/attorney-profiles/robert-e-rigrish/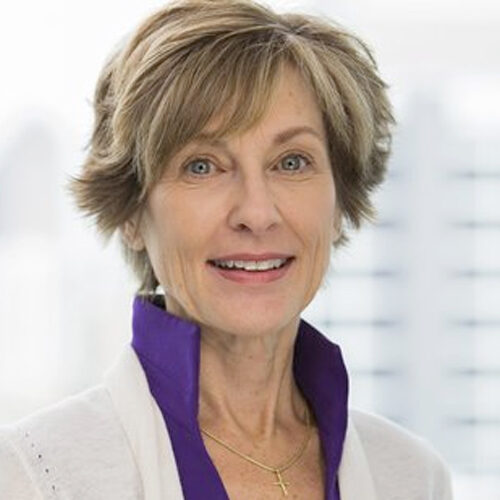 Georgia Power
Brenda Robbins
Business Recruitment Director, Georgia Power
Brenda's expertise and talent as a member of Georgia Power's business recruitment team speak for themselves through the 160+ companies she's helped locate in Georgia, resulting in more than 45,000 jobs created and $8 billion in capital investment. Brenda personally assists site selectors and companies by identifying best-fit communities and sites, providing market information and engineering assistance, acting as liaison with business leaders and state agencies, and facilitating field visits. Brenda has contributed to a number of Georgia's most notable economic development successes including headquarters relocations by Mercedes Benz USA, NCR, thyssenkrupp Elevators, and Norfolk Southern; innovation and information technology hubs established by Anthem, BlackRock, General Motors ; and data center locations by QTS, Google, Zayo and facebook.
She is an Affiliate Director of the Atlanta Commercial Board of Realtors, and in 2014 was named their Affiliate of the Year. Brenda's success earned her a spot among Consultant Connect's Top 50 Economic Developers in the nation in 2015, 2016, and 2018. She is also a member of the Georgia Economic Development Association.
Brenda graduated from Auburn University with a business administration degree in marketing, and completed her Master of Business Administration at Georgia State University.
Passionate about animals, Brenda is a long-time volunteer for pet rescue organizations. She also enjoys traveling, reading contemporary fiction, and gardening at her home in Sandy Springs with her rescue dog CoCo.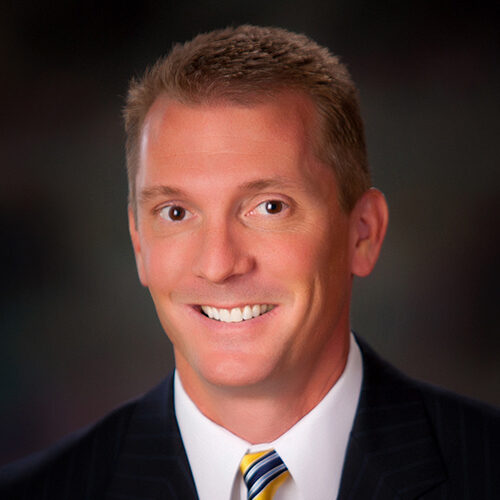 121G LLC
Greg Shilling
Partner, 121G LLC
Greg has been building and advising high growth companies in the healthcare and technology sectors for 20+ years. He has deep expertise and experience in corporate strategic planning, mergers and acquisitions, strategic partnership development and building high performing sales and marketing teams. In an executive leadership position, he played a key role in launching and building Greenway Medical Technologies into a $370M+ business which included an IPO, privatization by private equity investors and multiple corporate acquisitions. At 121G LLC, Greg focuses on helping businesses raise investment capital, energizing sales channels, developing marketing capabilities and building strategic partner channel relationships, including supporting Wellbox and Southeastrans' deployment of its chronic disease management service.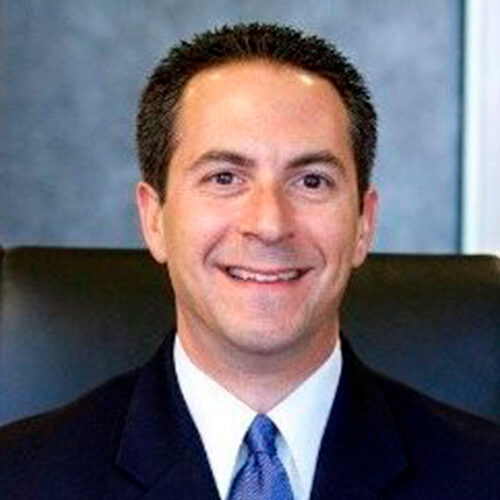 Hendrick Phillips Salzman & Siegel, PC
Philip J. Siegel
Member Shareholder, Hendrick Phillips Salzman & Siegel, PC
Philip J. Siegel, Esq., is a partner and shareholder with the firm of Hendrick, Phillips, Salzman & Siegel. Philip attended the University of Michigan in Ann Arbor, Michigan graduating with distinction from the School of Business Administration where he earned his B.B.A. Mr. Siegel received his law degree from Emory University School of Law. He worked in the public accounting industry as a state and local tax consultant for two years prior to commencing his career as a construction litigation and labor/employment attorney.
Mr. Siegel's practice focuses primarily in the areas of labor/employment law, including defense of OSHA citations, immigration compliance assistance, Davis-Bacon Act consulting, contract consulting, and construction litigation, including representation of general contractors, subcontractors and suppliers, all on a national basis.
Mr. Siegel has written a number of articles concerning labor and employment issues affecting the construction industry. Mr. Siegel has also lectured on construction topics to a wide range of groups, including seminars sponsored by the Insulation Contractors Association of America, the Independent Electrical Contractors Association, the National Women in Construction (Dallas Chapter), the Building Trades Employers Association, GAF, the Firestop Contractors International Association, the Chicago Roofing Contractors Association, the American Subcontractors Association, the Construction Financial Management Association, the National Roofing Contractors Association, Lorman Educational Seminars, the Arizona Roofing Contractors Association, the Wisconsin Roofing Contractors Association, the Mid Atlantic Roofing Contractors Association, the North/East Roofing Contractors Association, the Associated General Contractors, the Conditioned Air Association of Georgia, the Roofing & Sheetmetal Contractors Association of Georgia, the Georgia Concrete and Products Association, the Macon Economic Development Commission Safety Committee, the Southern Region of the National Electrical Contractors Association, the Associated Builders & Contractors of Georgia, and the National Roofing Legal Resource Center.
Philip is a member of the Georgia Bar, the Atlanta Bar Association, and the American Bar Association and is admitted to practice in all State and Superior Courts in Georgia, as well as the United States District Court, Northern District of Georgia. Philip has also represented clients in the construction industry before the National Labor Relations Board, the Occupational Safety and Health Review Commission, the Department of Labor, and the Equal Employment Opportunity Commission.
Philip and his wife Debra have two children, Zoe, age 15, and Zackary, age 12.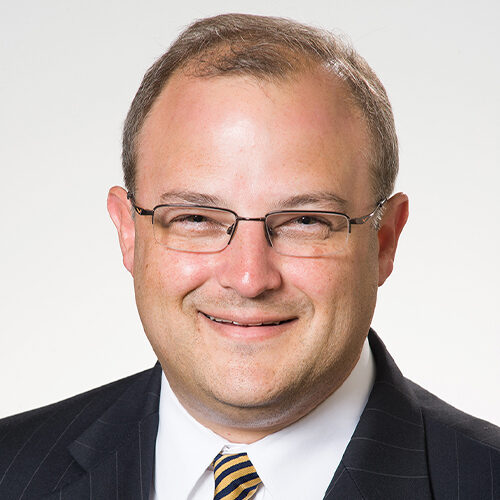 Metro Atlanta Chamber
Gregg Simon
Senior Vice President of Economic Development, Metro Atlanta Chamber
Gregg D. Simon is senior vice president of project and partner development, economic development for the Metro Atlanta Chamber (MAC).  In his role, Simon works to build and manage relationships with our economic development partners across the 29-county metro Atlanta region and cultivate job growth across MAC's industry clusters: bioscience, technology, mobility, supply chain & logistics and global commerce. He also assists businesses and their consultants in their evaluation of metro Atlanta for new or expanded operations.
Previously, he served as senior director of project management at MAC and worked with partners and MAC's project management team to support businesses interested in expanding or relocating to the region. Before that he was director of technology industry development at MAC, focusing on building Atlanta's technology cluster and growing jobs in the areas of Internet security, wireless mobility, software development and digital media.
Simon brings more than 25 years of economic development experience to MAC. Prior to joining MAC, Simon was manager of business engagement for Invest Atlanta where he helped existing businesses and attract new ones to the city of Atlanta. Before coming to Atlanta, he was the director of business services for the MassEcon, a private non-profit economic development organization dedicated to business growth in Massachusetts. He also worked for Empire State Development, New York State's economic development agency with a focus on business retention and expansion in the Buffalo regional office.
Simon's work in Atlanta, Massachusetts and New York has included administration of tax and financial incentive programs, business retention and attraction marketing initiatives, economic development policy creation and implementation, and special event planning. He has worked with businesses such as Mercedes-Benz USA, Honeywell, BlackRock, Starbucks, Panasonic Automotive Systems of America, Ernst & Young, Novelis, Kemira, Invesco, Wipro, Bristol Myers Squibb, Straumann, Target, General Motors, 3M, Ford, Delphi and many others to support business expansions resulting in job retention and creation.
Simon is a graduate of the University of Rochester in Rochester, NY and lives in Atlanta with his wife and three children.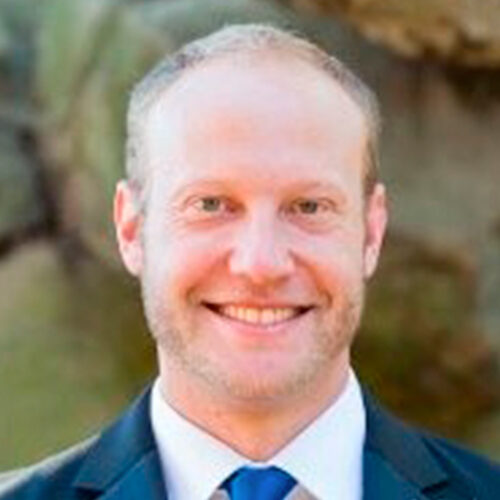 Mercer
Brian Smith
Career Products, Southeast Market Leader | Mercer
Brian is the Career Products, Southeast Market Leader for Mercer, responsible for providing Mercer clients with Compensation, Digital HR Technology and Mobility solutions.
He is a frequent speaker, having delivered over 100 presentations in the last three years addressing the career trends of Generation Z & Millennials, Employer Branding, Candidate Experience and the Future of Our Global Workforce.
Brian has ten years of experience providing global organizations with technology solutions and market research.
Brian received a Bachelor of Arts in Political Science from Indiana University.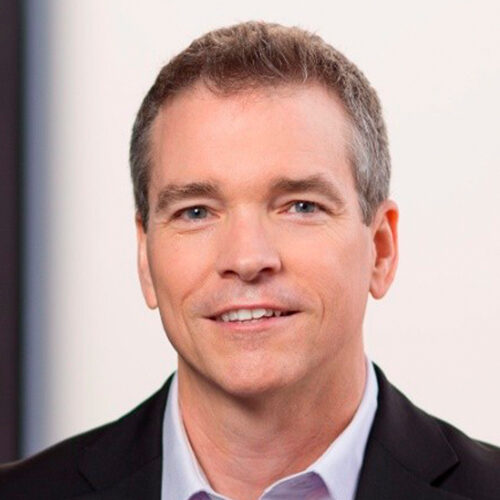 Story Makers, LLC
Paul Smith
Author and Speaker, Story Makers, LLC
Paul Smith is one of the world's leading experts in business storytelling. He's one of Inc. Magazine's Top 100 Leadership Speakers of 2018, a storytelling coach, and bestselling author of the books The 10 Stories Great Leaders Tell, Sell with a Story, Lead with a Story, and Parenting with a Story. He holds an MBA from the Wharton School, is a former consultant at Accenture, and former executive and 20-year veteran of The Procter & Gamble Company.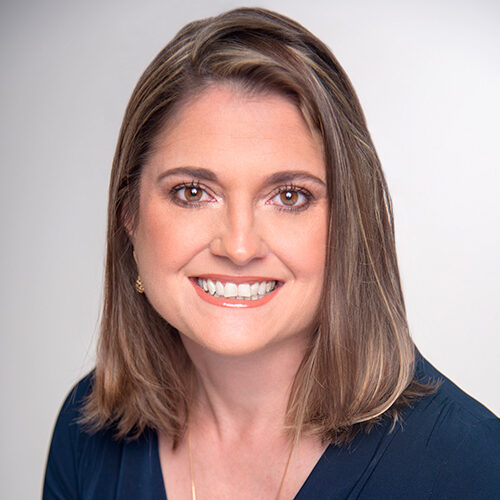 Metamorphosis Solutions
Wendy Smith
Founder, Metamorphosis Solutions
Wendy Smith is a self-proclaimed lifelong learner, and there's nothing she's more passionate about than challenging old paradigms, especially when it means helping organizations to create workplaces where their employees can truly thrive. Today, she is blessed with the opportunity to channel this passion helping companies to build memorable experiences for their employees as owner of Metamorphosis Solutions.
Wendy is a Lean Six Sigma Master Black Belt that touts nearly 20 years of HR experience in HRIS, HR Shared Services, Total Rewards, Learning & Development, Employer Branding, Recruitment Marketing, Employee Engagement, Onboarding, and Employee Experience (EX).
The HR programs she has delivered have been recognized with several external awards, including Workforce Optimus, Brandon Hall Excellence Award, CLO Learning in Practice, CandE, and Asia Best Employer Brand awards. Wendy was previously honored as a Workforce Magazine Game-Changer, which recognizes the next generation of innovative, dynamic leaders to watch in human resources and workplace management.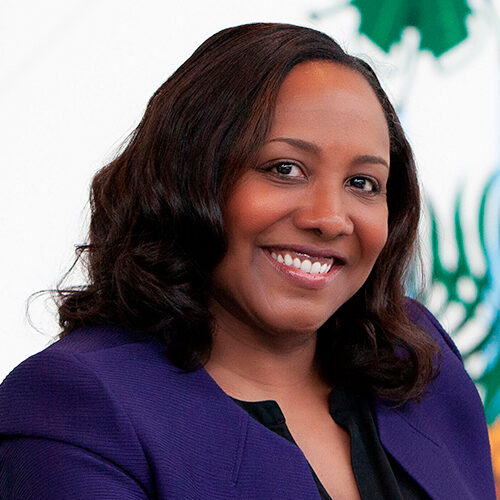 Herman Miller
Kibibi Springs
I-O Psychologist, Ph.D. (c) / Workplace Wellbeing Knowledge Lead, East and NYC for Herman Miller
Kibibi Springs is the Workplace Wellbeing Knowledge Lead for the Herman Miller Group on the East Coast. She collaborates with organizations to deliver knowledge about workplace well-being trends that aim to help them improve employee health, well-being and engagement. Using her corporate communication experience, an interest in the Wellness 2.0 agenda, Kibibi helps advance the growth of health positive workplaces. She is a Ph.D. Candidate in I-O Psychology developing a dissertation related to employee well-being and technostress, and a certified ergonomist (CEAS I). A California native who resides in Atlanta, GA, Kibibi is available to help organizations support their talent in delivering their optimal best to the organization by maintaining a thriving quality of life.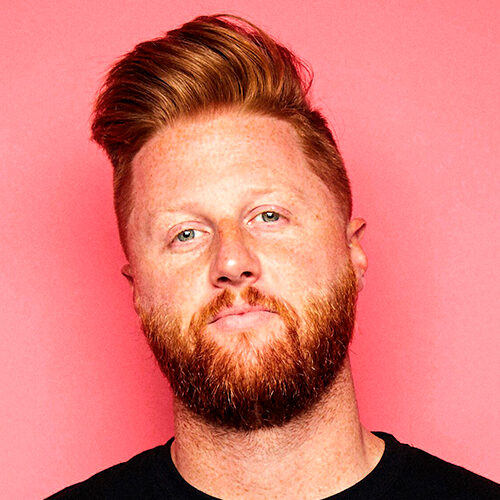 Turner Studios
Kyle Stapleton
Manager of Culture & Experience, Turner Studios
Kyle Stapleton is Manager of Culture and Experience for Turner Studios, the creative production engine that supports Turner brands like TBS, TNT, Cartoon Network, Adult Swim, NBA TV, truTV, CNN, Bleacher Report, and more. There he fosters an environment that empowers top creative talent to connect fans to what matters most. This entails working across the employee life cycle, from talent attraction and onboarding through engagement, inclusion, and development. His goal is to make Turner the world's preeminent destination for multimedia creatives.
Kyle also co-hosts TuneDig, a podcast about music discovery born from years of working with record stores. He earned his bachelor's and MBA from Georgia State University's Robinson College of Business. He and his wife Caralee, a visual artist and curator, are proud lifelong ATLiens.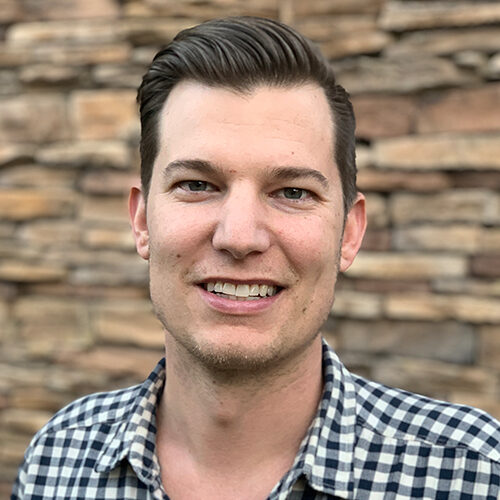 Jobrise
Daniel Stinson
President, Jobrise
Daniel Stinson is a Talent Development entrepreneur with 10 years experience and three successful startups under his belt. At his last staffing company, he led its growth from two full-time contractors to 92 in just 4 years, while also making over a hundred permanent placements. Alongside his experience as a recruiter, Daniel has consulted for many small businesses helping them identify non-traditional talent pools helping them overcome their most difficult recruiting challenges.
In 2014 he stumbled upon the 2nd Chance talent pool, and found better candidates than he had ever seen through more traditional recruiting methods. These candidates were so much better, that in 2018 he quit his job just 3 months after his first son was born, to launch Jobrise—A staffing company specifically focused on creating economic opportunities for men and women with criminal backgrounds.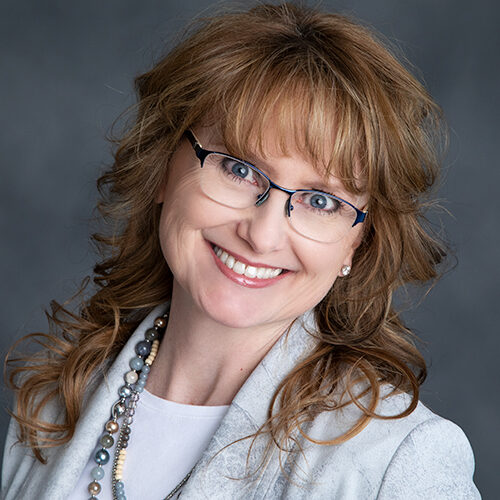 Achieve Positive Outcomes, LLC
Tracy Stock, CSP
Founder and Owner, Achieve Positive Outcomes, LLC
TRACY BUTZ is the infusion of an engaging, powerful and poignant speaker, who masterfully influences positive behavior change. She proudly holds the designation of Certified Speaking Professional (CSP), which is the highest honor in her profession, held by only 12 percent of speakers worldwide. Her experience includes serving as a former Director of Learning & Development where she was accountable for talent management and employee development, and parlayed her career to become one of the most sought after speakers on workplace culture. Now with more than 20 years of speaking experience with trusted clients who include the U.S. Army, Motorola and Subway, she is also a prolific and best-selling author with her fifth book released earlier this year. As a speaker of choice, Tracy is committed to helping you energize workplace culture, enhance employee engagement, and empower high performance. When looking for a dynamic speaker who understands client's needs, delivers on her promises, and drives energy and success to your event, Tracy Butz is your solution.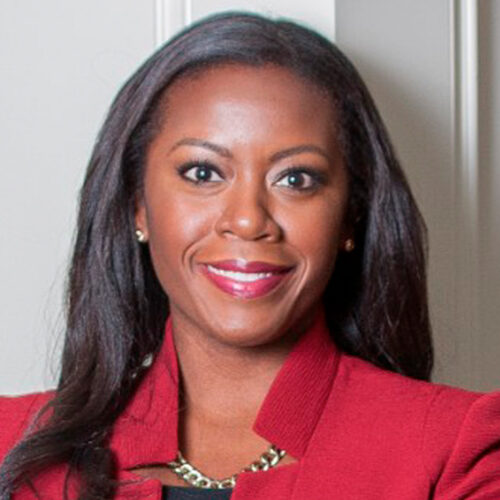 Google
Fabiola Charles Stokes
Global Sites Management Lead, North America – Google, Inc.
As the Global Sites Management Lead for the Eastern Region, Fabiola is responsible for building strategies for Google's offices outside of the Bay Area to ensure that projected growth and global business objectives remain aligned. As such, she provides leadership and direction to functional areas of Google's distributed offices, including real estate workplace solutions, staffing & HR functions, product area leadership, internal culture and employee resource groups, and internal and external community engagement. Previously, Fabiola led government and community affairs for the Google Fiber brand, where she was responsible for the company's community impact and government relations strategy execution across business integration, community investments and employee engagement.
Prior to joining Google, Fabiola served as Vice President of Communications & External Affairs for the Make-A-Wish Foundation, where she led the marketing, communications and community relations functions for one of America's top 10 nonprofit brands. She also held previous leadership roles with the American Red Cross and Points of Light. While with Points of Light, Fabiola served on the management team that led the merger between Hands On Network and The Points of Light Foundation, creating the largest non-profit organization in the world dedicated to volunteer service.
In addition to her Board service with the Metro Atlanta Chamber of Commerce and the Georgia Chamber of Commerce, Fabiola serves on the Board of Directors of several nonprofit organizations, including Year Up Greater Atlanta and 48in48; and the Advisory Boards of the Atlanta Partners for Education and Neighborhood Nexus. She is an active member of Alpha Kappa Alpha Sorority, Inc., the Junior League of Atlanta and The Links, Inc.
Fabiola has received a number of accolades for her impact in building inclusive and resilient communities, including being named one of Atlanta's Top 100 Women of Influence, one of the Most Powerful and Influential Women in Georgia and one of Atlanta's 'Power 30.' She has studied at The University of Oxford, holds an MPA from Central Michigan University and a Bachelor's degree from Georgia State University. Fabiola resides in Smyrna with her husband and daughter.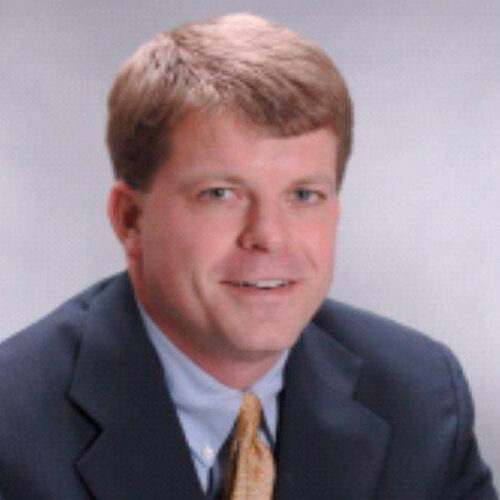 J. Smith Lanier & Co.
Swede Sullivan
Senior VP | J. Smith Lanier & Co., a Marsh & McLennan Agency LLC Company
Swede has been with J. Smith Lanier & Co., a Marsh & McLennan Company since 2001 in the Atlanta market. His responsibilities include sales, marketing, and communication to mid-size and large employers across the Southeast region. Swede specializes in cost containment measures for his clients via alternative funding arrangements, wellness initiatives, and long term benefit plan strategies. Prior to working with J. Smith Lanier & Co. Swede was Vice President of Sullivan Agency, Inc. Swede Holds the Group Benefits Disability Specialist (GBDS) designation and received his BBA from Georgia Southern University.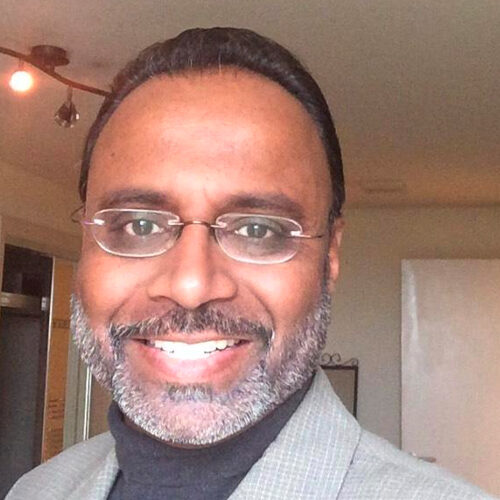 CTR Factor, Inc.
Suri Surinder
CEO, CTR Factor, Inc.
Mr. Surinder has developed the techniques and concepts he teaches during a long and successful business career spanning 30 years as an executive, consultant, board member, author, entrepreneur and professor. He has been CEO of multiple start-ups and is the former Chief Learning Officer for ALPFA Institute that is a part of Sam Walton College of Business a part of University of Arkansas, Kaliedoscope and Diversity MBA Magazine.
During his career with CTR Factor, he has taught classes for large organization like Walmart, Disney, Big Four Accounting Firms and many more large organizations and their executive leadership teams.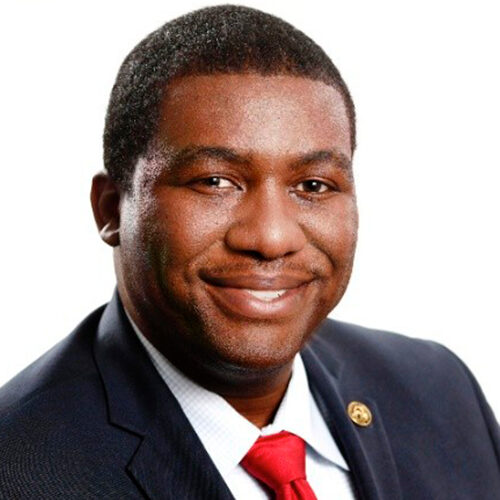 Georgia Department of Economic Development
Randall Toussaint
Director of Corporate Solutions & Cyber Security, Georgia Department of Economic Development
Randall Toussaint is the Director of Corporate Solutions & Cybersecurity at the Georgia Department of Economic Development. Randall leads a team that attracts corporate headquarters, data centers, call centers, innovation centers, and cybersecurity companies to the State of Georgia.
Randall previously worked as the Anne Arundel Economic Development Corporation's Business Development officer for the technology sector where he served as the organization's liaison to Fort Meade. Randall also led urban planning and economic development programs in College Park, Maryland and served as the Vice President of Economic Development in Forsyth County, Georgia. Randall's career in Georgia also includes tenure as the Assistant Director of the Clayton County Office of Economic Development in Jonesboro, Georgia, and a Program Manager at the Savannah Development & Renewal Authority.
Randall has over a decade of experience in the fields of urban planning and economic development. He is a former Fellow with the US Department of Housing & Urban Development and a former legislative liaison with the Georgia Legislative Black Caucus. He holds a Master's Degree in Public Administration from Savannah State University and a Bachelor's of Science in Political Science from Morehouse College. Randall lives in Gainesville, Georgia with his wife and two children.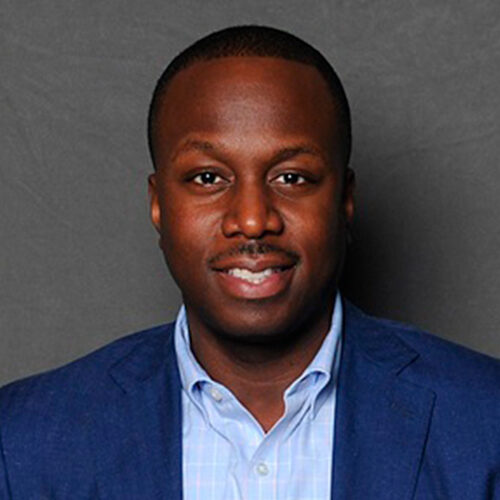 Chick-fil-A Corporate
Chris Thomas
Senior Lead Advisor, Franchisee Selection | Chick-fil-A Corporate
Chris Thomas is currently serving as Senior Lead Advisor for Chick-fil-A, Inc. at their Corporate Support Center.  In this role, Chris is responsible for helping to source and select of candidates to become Chick-fil-A Operators/Franchisees of restaurant units across the U.S.  Particularly over the last year, Chris's focus has been on the broader expansion of the chain into the Midwest region by influencing the selection of 50+ new franchisees/grand openings across the region in cities such as Detroit, Chicago, and Minneapolis.  Chris also leads the professional development for the Operator Selection Department.  In April 2019, Chris and a co-worker started BERG (Black Employee Resource Group) at Chick-fil-A to positively impact the company, the Atlanta community, and the careers of employees.
Prior to joining Chick-fil-A, Chris had more than 14 years of sales, marketing, and talent acquisition experience.  Most recently Chris served as Vice President of Brand Origination for GE Capital – Franchise Finance, working with operators to provide financing across the Subway, Arby's, Wingstop, and Corner Bakery Café brands.  In addition to various sales/marketing roles with GE, Chris was also Global Recruiting Director for GE's Experienced Commercial Leadership Program, recruiting and selecting mid-career professionals for the global leadership program.
Prior to joining GE, Chris was a sales and marketing representative for NVR, Inc., a national residential homebuilder. In addition, Chris has worked with Hecht's department stores in its buying office, with PNC in both real estate finance and capital market roles, and with MBNA/Bank of America in its credit card collections unit.
Chris received his B.S in Management/International Business and his MBA from the Smeal College of Business at Pennsylvania State University.
In 2006, Chris was selected as one of Ebony magazine's "30 Young Leaders Under 30." In 2008, he received the Penn State Alumni Association's Diversity Award, and in 2011, he was selected as one of The Network Journal's "40 Under Forty." In 2012, Chris was honored as one of the Penn State Alumni Association's Alumni Achievement Awards. In 2019, Chris was announced as a recipient of the Atlanta Business Chronicle's 40 Under 40 recipients.
Community Engagement
Chris currently serves as the Board Chair Emeritus of Next Generation Men/Women, Inc., an Atlanta-based non-profit focused on bringing college and career readiness to life through exposure and support to college to high school students across Metro Atlanta.
Chris is now the Founding President of the Atlanta chapter of Penn State's African American Alumni Organization (AAAO), an alumni interest group of the Penn State Alumni Association.  Chris previously served as an elected member of the Penn State Alumni Association's Alumni Council for a three-year term, serving on the Budget & Finance, and Diversity committees. Chris also served two terms on the board for the Smeal MBA Advisory Board, where he drove initiatives to enhance the program and mentor students.
Mentorship is one of Chris' core passions.  In addition to serving as a mentor for the past 10+ years with Penn State's Fast Start program, he is highly involved with mentoring the college brothers of his fraternity, Alpha Phi Alpha Fraternity, Inc. at Penn State.  Since 2014, Chris has been serving as a Big for Big Brothers/Big Sisters of Metro Atlanta, and actively works with the organization to recruit mentors via his place of business and within his circle of friends.
To better understand and get further engaged in the education landscape in Atlanta, Chris served on Teach for America's Leadership Council in its inaugural year 2018-2019.
In August 2019, Chris was selected and participated in the Project Understanding, a weekend retreat to develop relationships between leaders in Atlanta's Black and Jewish communities.
Chris has also been a member of the National Black MBA Association for several years.
Chris, his wife Cherie, and their son, Logan, and daughter, Locklynn reside in Mableton, GA.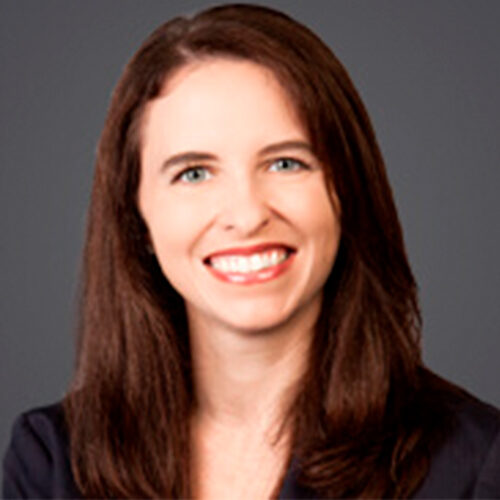 Ogletree, Deakins, Nash, Smoak & Stewart, P.C.
Natalie N. Turner
Shareholder | Ogletree, Deakins, Nash, Smoak & Stewart, P.C.
Ms. Turner graduated magna cum laude from the University of Alabama School of Law in 2003. During law school, Ms. Turner was an Editor on the Alabama Law Review and served as a member of the Campbell Moot Court Board.
Following law school, Ms. Turner has practiced almost exclusively in the area of labor and employment law. Her practice at Ogletree Deakins includes employment litigation and administrative proceedings involving race, gender, age and religious discrimination, sexual harassment and retaliation, as well as judicial and arbitration proceedings involving the enforcement of restrictive covenants and employment contracts. Additionally, Ms. Turner frequently counsel clients on compliance with state and federal workplace laws. Ms. Turner's practice is national in scope, but she most frequently handles cases and counsels clients regarding matters in Georgia, Florida, Alabama, Oklahoma and New Mexico.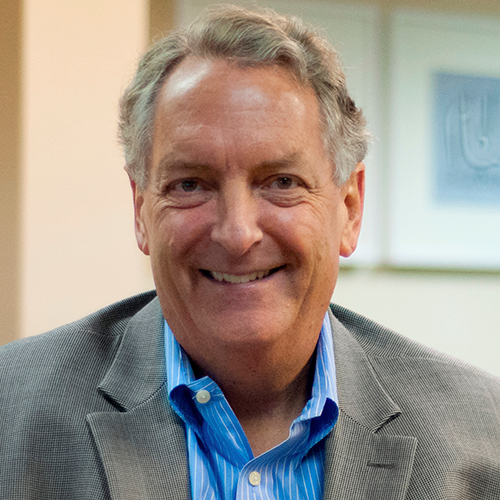 University of Michigan / RBL Group
David Ulrich
Rensis Likert Professor of Business at the Ross School, University of Michigan
David Ulrich is the Rensis Likert Professor of Business at the Ross School, University of Michigan and a partner at the RBL Group (http://www.rbl.net) a consulting firm focused on helping organizations and leaders deliver value. He has published over 200 articles and book chapters and over 30 books. He edited Human Resource Management 1990-1999, served on editorial board of 4 Journals, on the Board of Directors for Herman Miller (16 years) and Board of Trustees at Southern Virginia University, has spoken to large audiences in 88 countries; performed workshops for over half of the Fortune 200; coached successful business leaders, and is a Fellow in the National Academy of Human Resources. He is known for continually learning, turning complex ideas into simple solutions, and creating real value to those he works with in three fields.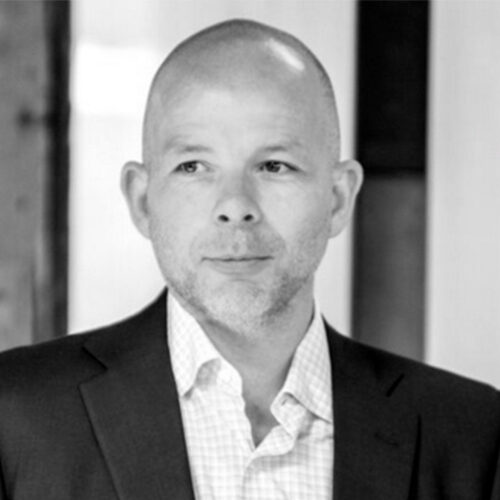 Envoy
Scott Wayne
Co-Founder / Partner, Envoy
Scott's career is dedicated to investigating opportunities, building partnerships, and negotiating outcomes. He learned his trade while working internationally as a British diplomat. In the private sector, he has built award-winning firms that apply negotiation techniques to help clients understand their market, innovate, and build partnerships to fuel growth.
Scott's talks bring to life strategies and tactics that he and his teams use every day on initiatives to shift human behavior. He illustrates how to blend negotiation theory, behavioral economics, and diplomatic tradecraft to harness human motivations to shift decisions, for good.
Whether your audience's challenges involve reconciling disputes or negotiating between partners, seeing multiple perspectives or launching a new product or service, Scott has a technique or two to share. His talks are not fueled by narratives borrowed from the latest hot leadership book, they're powered by current issues and tried and proven strategies for addressing them.
The formal stuff… Scott holds degrees in International Relations from the London School of Economics and Georgetown University's School of Foreign Service. He worked as a British diplomat under Tony Blair's government. He has founded several companies, winning recognition on the Inc. 5000 list of fast-growth companies as well as Outside Magazine's Top 100 Places in the US to work. He regularly speaks at international conferences as well as executive retreats for many Global 500 companies. He has moderated summits on behalf of government agencies, international organizations, central bank presidents, and Supreme Court justices. His toughest negotiations continue to be wrangling the conversations with his three daughters around the family dining table.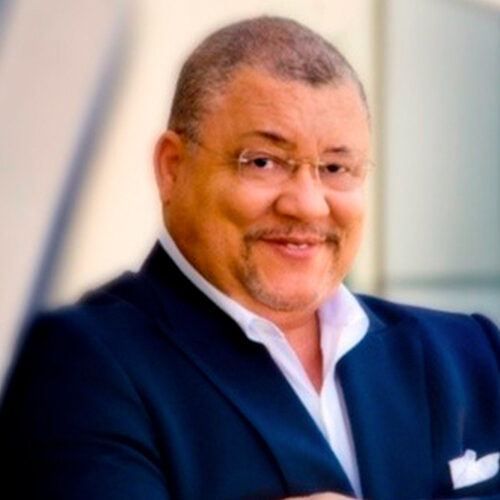 Jerrund Wilkerson Leadership Coaching
Dr. Jerrund Wilkerson, PD, MBA
Executive Leadership Coach and Speaker, Jerrund Wilkerson Leadership Coaching
Dr. Wilkerson is founder and CEO of Level 10 Consulting, LLC DBA Jerrund Wilkerson Leadership Coaching. His focus is on leadership development at the organizational and individual executive level. Dr. Wilkerson has senior executive experience with Merck, United Healthcare and Watson/Activas Pharmaceuticals prior to prior to creating his own firm.
Dr. Wilkerson has executive leadership certificates from Harvard, Wharton, Cornell, Southern Cal and UCLA. He has coached, trained and mentored thousands in leadership and personal growth.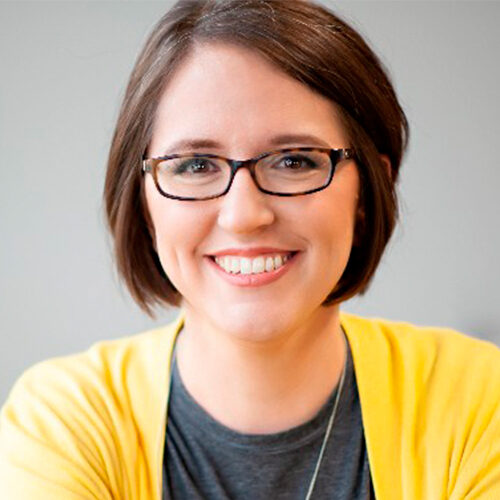 Sarah Noll Wilson
Sarah Noll Wilson
CEO/Chief Edge Officer, Sarah Noll Wilson
When teams need to change, Sarah Noll Wilson gives them the tools to steer their own ship.
Sarah Noll Wilson is on a mission to help leaders understand themselves and their teams on a whole new level of understanding and closeness. Her goal is to empower leaders to understand and honor the beautiful complexity of the humans they serve. Through her work as an Executive Coach, an in-demand Keynote Speaker, Researcher, soon to be Author, Sarah helps leaders close the gap between what they intend to do and the actual impact they make at work and in life. Sarah creates a safe, honest environment, preparing people to deal with real-world conflict, have more meaningful conversations, and create purposeful relationships. Working with CEO's, HR leaders, and organizations that care deeply about their employees and understand the connection between employee development, employee satisfaction and organizational success, Sarah specializes in transforming relationships from good to great.
With 15+ years in leadership development, Sarah earned a Master's Degree from Drake University in Leadership Development and a BA from the University of Northern Iowa in Theatre Performance and Theatre Education – no wonder clients love the energy she brings to their teams! She is certified in Co-Active Coaching, Conversational Intelligence, and is a frequent guest lecturer at universities. When she isn't helping people develop stronger relationships with themselves and others, she enjoys playing games with her husband Nick and cuddling with their two fur babies, Seymour and Sally.