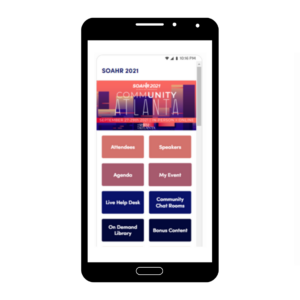 Download the SOAHR Conference Mobile App
Enhance your experience at SOAHR 2021 – download the official conference mobile app to get real-time push notifications, messages and more. 
You must be a registered SOAHR Attendee to access the app, when logging in for the first time you'll use the email address provided during registration.
Not registered yet? There's still time! Register Today!