SOAHR 2021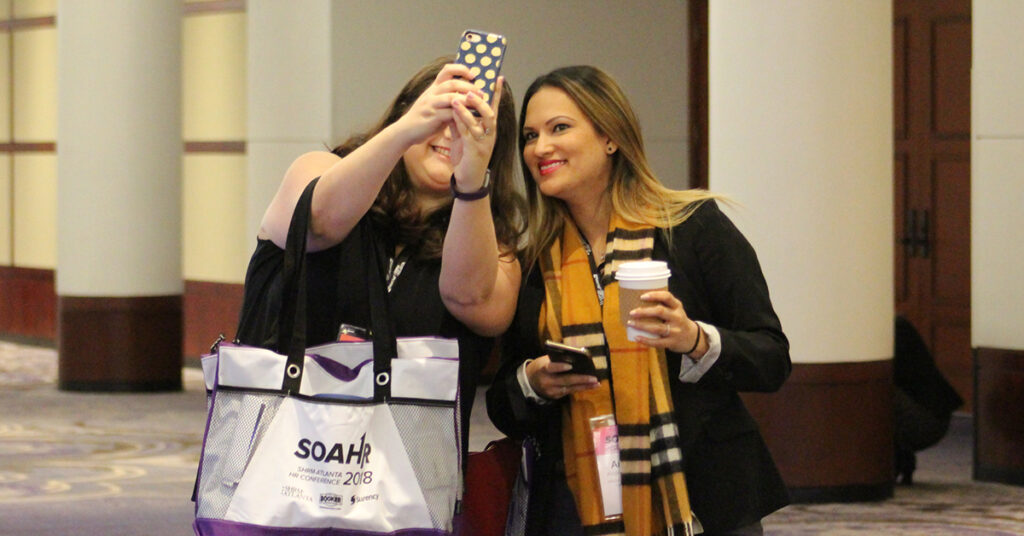 SOAHR 2021 Social Media Toolkit
Maximize your #SOAHR2021 experience by helping to create social media buzz!
Whether you're an attendee, speaker, sponsor or friend, you can use the social media tools below to share information about the conference with your networks.
Follow SHRM-Atlanta on Social Media
Follow SHRM-Atlanta's social media accounts and tag us in any posts!
Sample Social Media Posts
Longer Posts (LinkedIn/Facebook)
Shorter Posts (Twitter/Instagram)
Share an "I'm Attending" Badge
When posting on social media, include a Share Badge!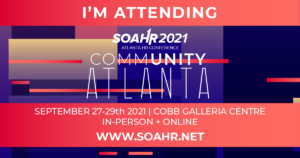 [Download the I'm Attending Badge]

Want to include your photo? (example below)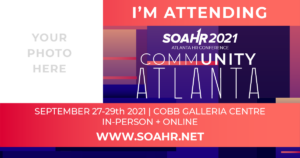 If You Know How To Edit Photos:

Download this PNG template and place your photo where "Your Photo Here" text is.

Step-by-Step Version in PowerPoint:
Download the PowerPoint Template File
Insert your photo (be sure to cover the section that says "Your Photo Here")
Crop your photo to fit the white area
Go to File > Export
When window pops up, choose File Format: PNG
Export and then upload your image to social media!