Accomplished Leaders Catalyst Breakfast
A special invitation for Senior HR Leaders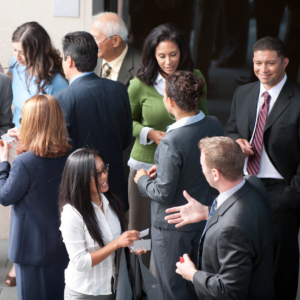 Whether you love change or you'd rather avoid it, SOAHR 2018 is designed to support HR professionals as catalysts. Our conference team has identified an outstanding lineup of facilitators who will challenge and inspire those who are new to an HR career, emerging as leaders, and accomplished tenured practitioners. Plan to join us, and bring your entire HR team!
Exclusively for you: Join us for an exclusive networking breakfast for Senior HR Leaders.
As a seasoned senior HR executive, we recognize your need to collaborate with other HR leaders and share experiences and insights, without all the distraction. That's why we've created a NEW Accomplished Leaders Exchange & Catalyst Breakfast at SOAHR 2018, an invitation-only executive gathering that will bring together senior HR executive in Atlanta for a morning of networking and conversation.
The breakfast will be held Tuesday March 27 at 7:30 and is open to HR Executives who meet the ALE qualifications.  Tickets are $65 and include access to SOAHR 2018's Opening Keynote "Life is Change" with inspirational comedian Judson Laipply as well as all day access to our fabulous Resource Partner Showcase. Seats are limited, so reserve your seat today!
Planning to bring your entire HR team to SOAHR?  Group discounts are available for teams of 10 or more. Please email Joanne Singletary at jsingletary@shrmatlanta.org for more information.
OPTION 2: Attend The Accomplished Leaders Catalyst Breakfast ONLY
Unable to make it for the entire conference? Join us for the breakfast and Opening Keynote, "Life is Change" with inspirational comedian Judson Laipply. All-day access to the Resource Partner Showcase is included, enabling you to explore the latest HR products and services and connect with key resource partners.